Ecommerce Website Design & Development
The first thing which was obvious and needed fixing was the lack of mobile website. 45% of all traffic to the old APS website was from a mobile device, but their website wasn't mobile friendly, so the 45% of mobile traffic only generated 3% of orders.
We designed and built a new responsive ecommerce website for Anglian Pumping Services on a bespoke, scalable ecommerce system which is flexible enough to grow and adapt with their business. A lot of time was spent researching their customer base and their competitors to ensure the new layout was as simple to use as possible.
Throughout the build we were fully aware that the plan was to increase the number of orders through the site, so our focus was on improving conversions.
By careful planning and our wide base of experience we have managed to instantly double the conversion rate compared to the previous website.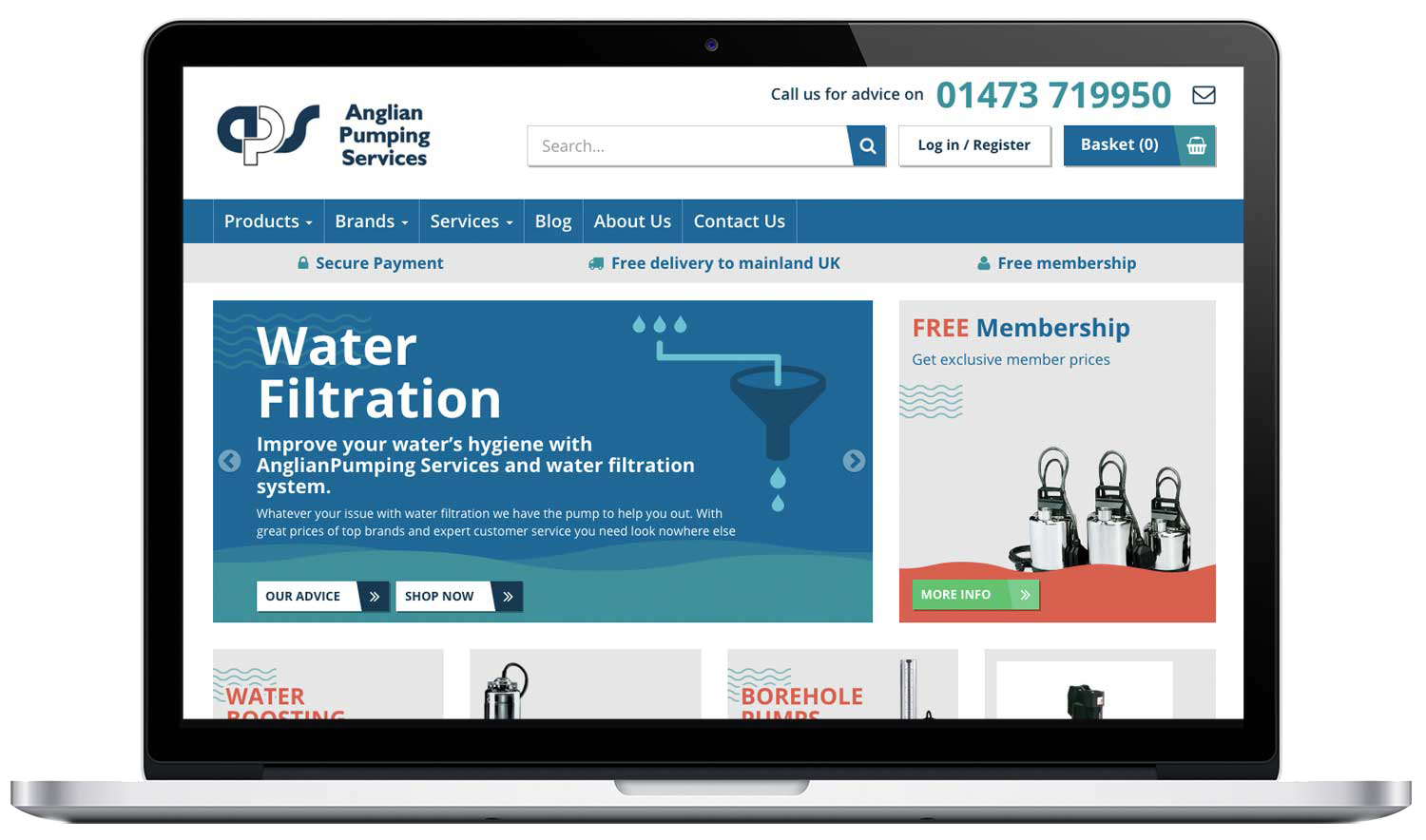 Google Ads Review
APS are running a very large and comprehensive Google Ads campaign which was generating a lot of their orders. However, they were spending a lot of money and after a spontaneous account review we spotted a number of opportunities for improvement.
We agreed to undertake a full Google Ads audit and compiled a detailed report full of recommended changes to implement. From this audit we were asked to take over the Ads account and implement our recommendations.
The results were immediate – orders remained at the same level but reduced the average cost per click by 40%.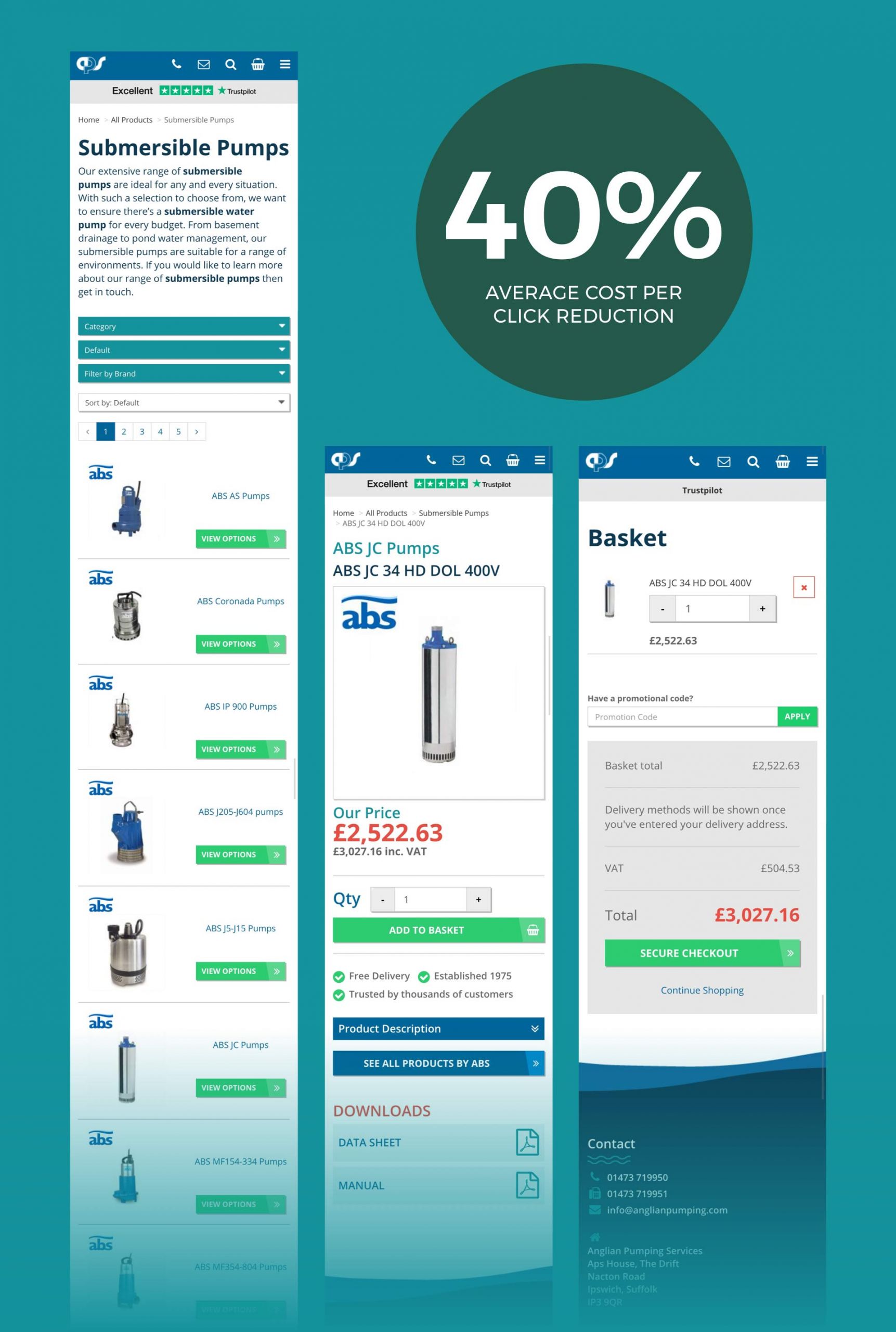 Digital Marketing
Since the launch of the new site we have implemented a continual digital marketing campaign to improve the website and ads, including managing thousands of products in Google Shopping. Monitoring of competitor behaviour is an essential part of staying competitive, and budgets and cost per acquisition are regularly reviewed.
Site changes include implementing a smart search engine into the site to make finding products easier, and a click and collect service. We also have made processing orders easier by integrating the site with their accounts software, avoiding needless re-typing and saving hours each week.
Visit www.anglianpumping.com