Previously known as Hopkins & Moore, Denbury Homes have been building homes across East Anglia since the mid-1980s.
Denbury Homes originally contacted us for a holding page, as the sale of the Hopkins Homes Group meant Denbury Homes needed to be a separate independent company – and thus a separate website.
A rapid design and development phase saw the approval of the page, and it was up and running ready for the launch of the new company.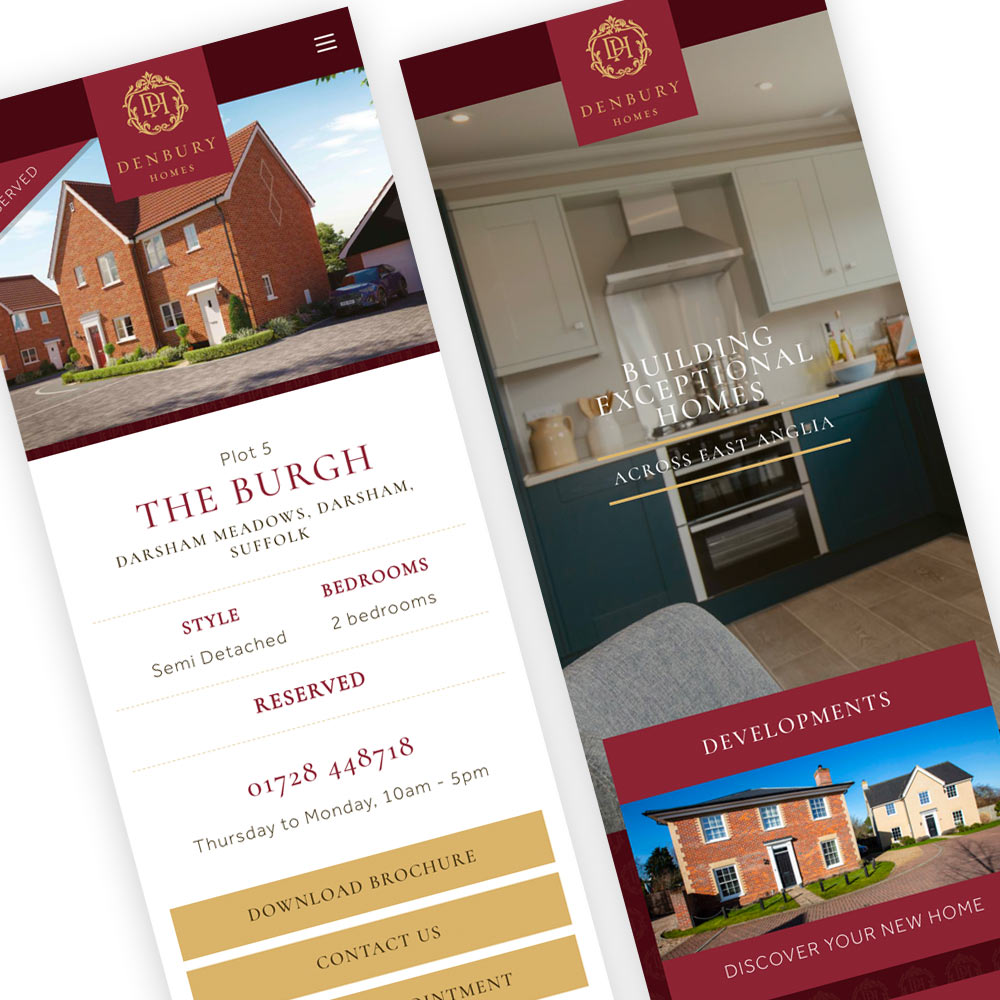 However, a single page isn't sufficient to effectively communicate Denbury's portfolio of property developments, so the focus quickly turned to creating a more comprehensive website.
The site needed to present Denbury's developments and properties in an easily accessible manner, with clear calls to action to download brochures and make viewing appointments.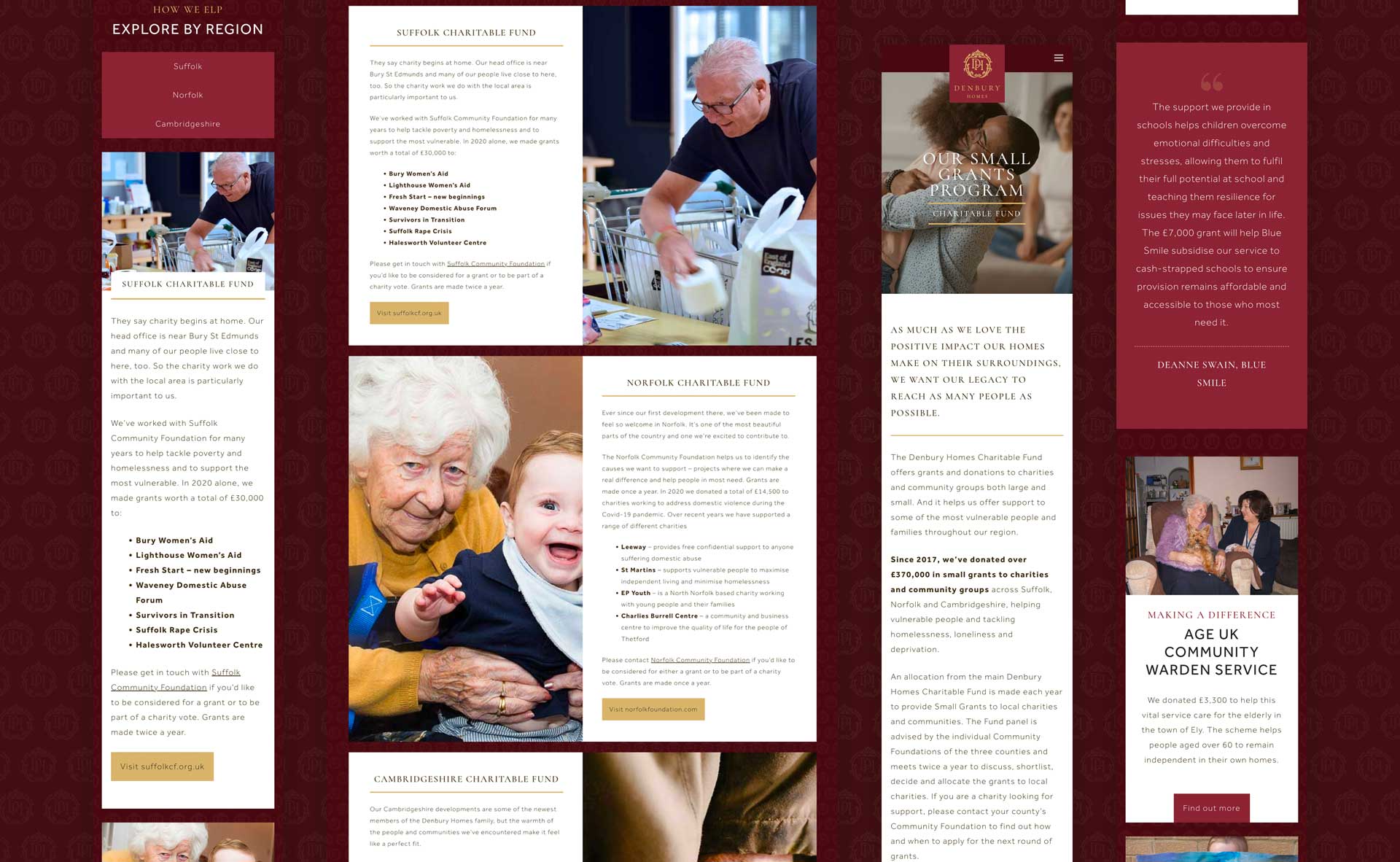 With new properties being added regularly, we carefully utilised the WordPress admin to create a simple to use – yet flexible – content management interface. This empowered the Denbury marketing team to make their own changes quickly and easily while keeping the website on-brand.
The website was originally designed as a stop-gap solution whilst a specialist property agency was going to be developing a complete site. However, Denbury were so impressed with what Infotex had produced that our site is being retained and used as a foundation for future development. With some big plans for the future, the site is undergoing regular improvement, keeping Denbury at the forefront of house builders.