NDP Publicity Services have been a client of ours for over 20 years. Their website was in need of a refresh and update, which involved retaining thousands of press releases and other news articles that were published on their old website, whilst allowing the client to easily add more.
Established by Neil Perkins in 1990 and working across 98 countries, NDP Publicity Services specialises in public relations for the sports sector, as well as providing services across sports management, freelance journalism, television production, product launches, translation services and photographic fields.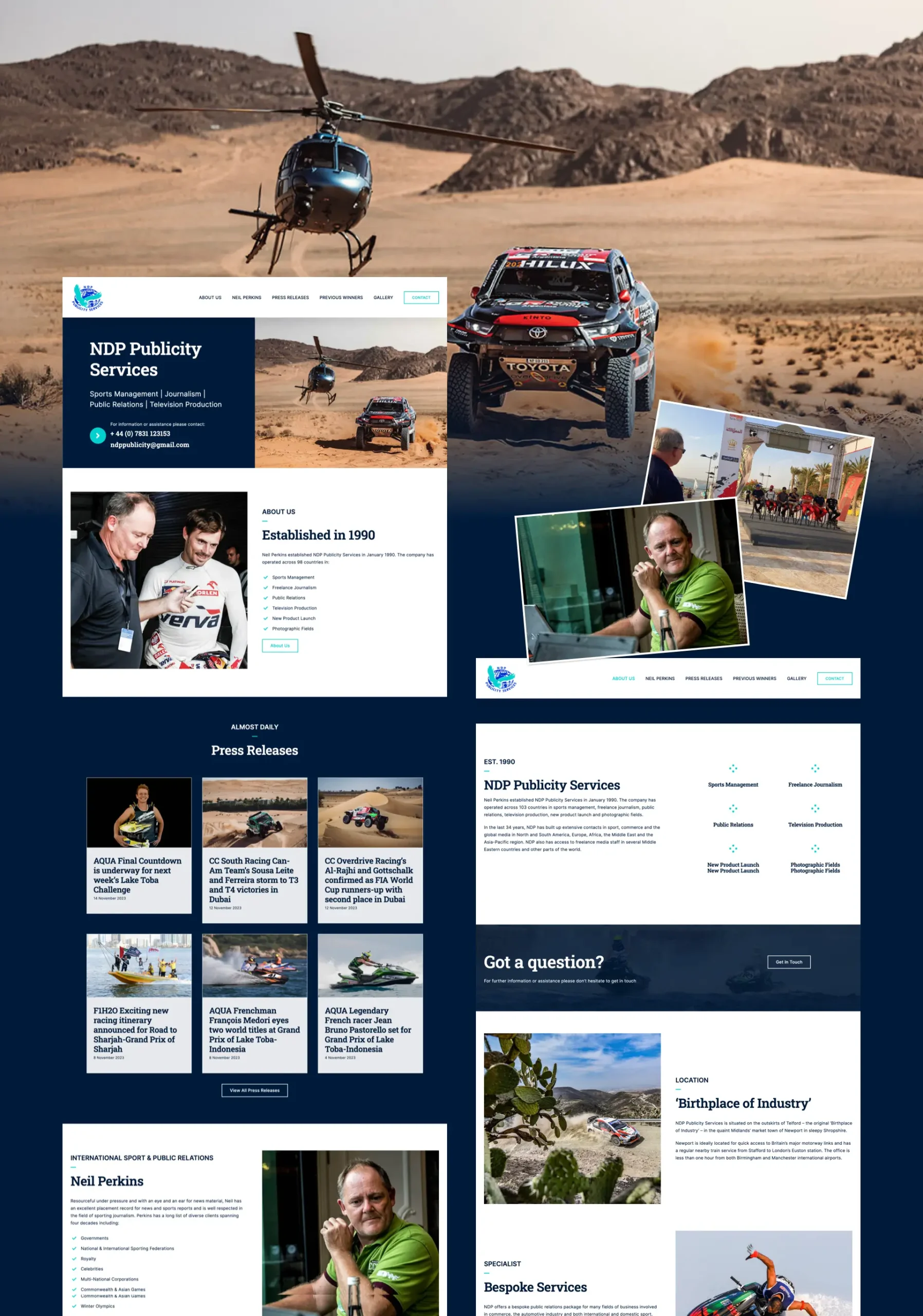 The client wanted a simple site for both personal use and to provide a referencing resource as well as showcase the areas of expertise offered by the company's services.
There was a large amount of data to import from the old platform (including more than 4000 press releases and articles). We reformatted articles from the old website to fit with the new theme and templates whilst also implementing some of the fantastic imagery photographed by NDP Publicity alongside the articles.
The client needed to be able to continue adding new press releases to the site almost daily; the new WordPress content management system, combined with a clean template layout, ensures they can easily achieve this.
Listening to the needs of the client, we created a website that allows the impressive imagery and content to stand out and tell their story.
"Many thanks to Infotex, who created my original website back in 2003 and have just completely revamped the site and brought the online side of NDP Publicity Services into the 21st century…
This has enabled me to upload the latest press releases, images and client news easily and in a professional and readable manner. Here's to the next 20 years..!"
Neil Perkins | NDP Publicity Services
Visit the website: www.ndp-publicity.com