Anderson has risen to become a leading contractor to the UK's major housebuilders and also an award-winning multidisciplinary property developer in its own right.
Originally established in 1987 in Chelmsford as a groundworks contractor, Anderson now employs more than 1,000 people to offer a broad range of contracting skills, advisory services and land development, often with selected joint venture partners.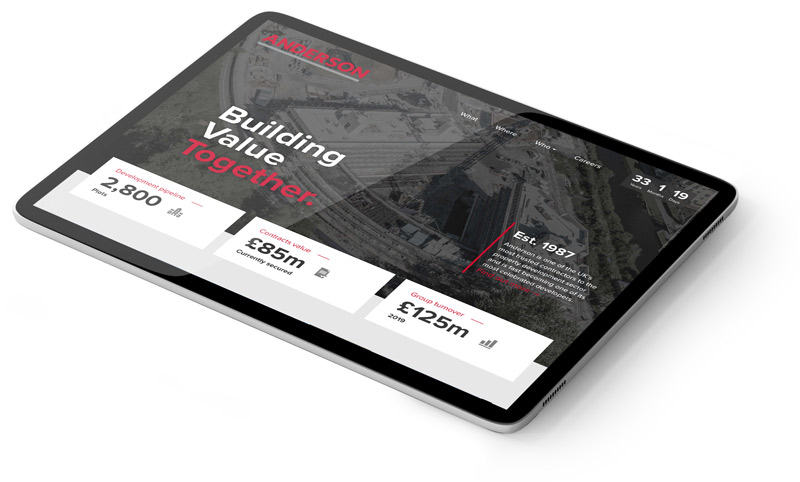 Infotex shares many of Anderson's values, and we have now worked with Anderson for more than a decade to provide strategic advice and guidance, backed up with practical website production, hosting, and online marketing services.  Coordinating multi-agency expertise for Brand, Social Media and PR, Infotex acts as Anderson's 'digital guide', to ensure that all of this activity is joined up across the web, with a direction and purpose.
Our efforts to facilitate regular clear communication, to create a plan and to keep track of the different strands of activity have been appreciated as being of lasting value to the business. By reporting to management using carefully considered KPI's that bring together an overview of activity across all the channels, we have been able to demonstrate growth on all platforms and build confidence in the value of their investments.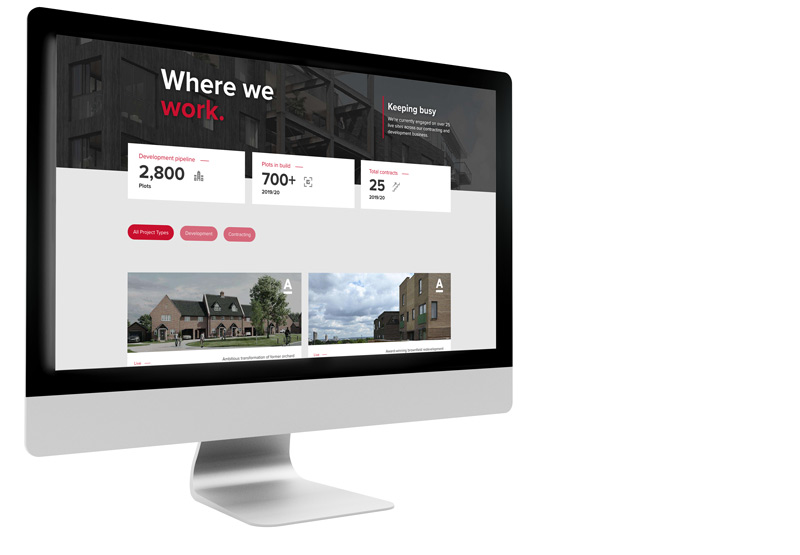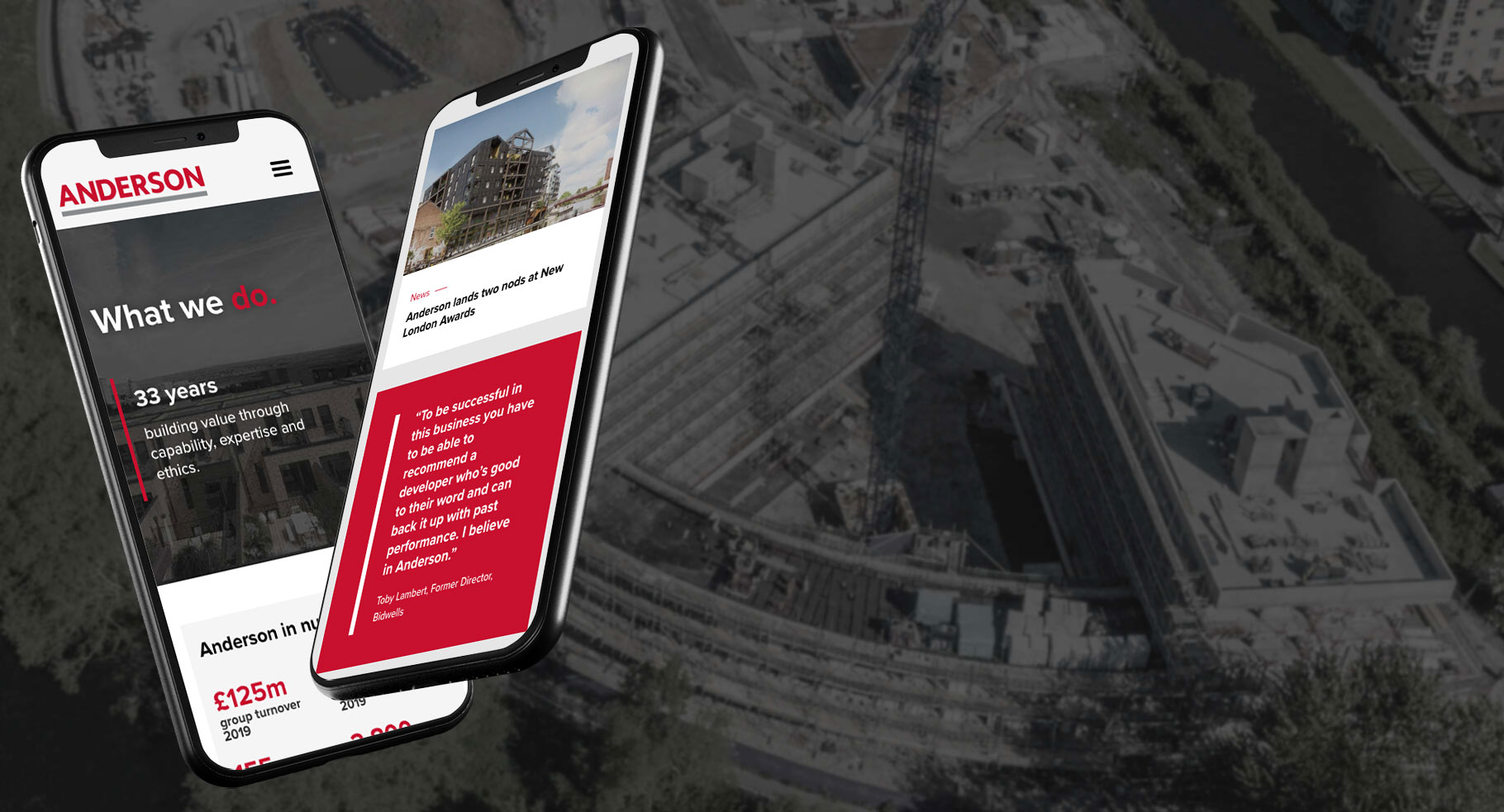 In 2020, Infotex launched an updated website for Anderson, to support new content that can engage its various audiences. The homepage is news-driven, featuring blocks that accommodate article-style content and stories, construction project case studies, and use of video. With the homepage acting as the content hub, articles are pushed out across social media platforms – LinkedIn, Facebook, and Instagram – and within a monthly bulletin. In the first three months following launch, traffic grew by 42% against the same period the year before; organic traffic grew by 33%, and social-media traffic grew by over 400%.