Following a significant rebrand, Infotex was enlisted to realise the new Anderson brand digitally, through a ground-up web build and a programme of engaging e-communications.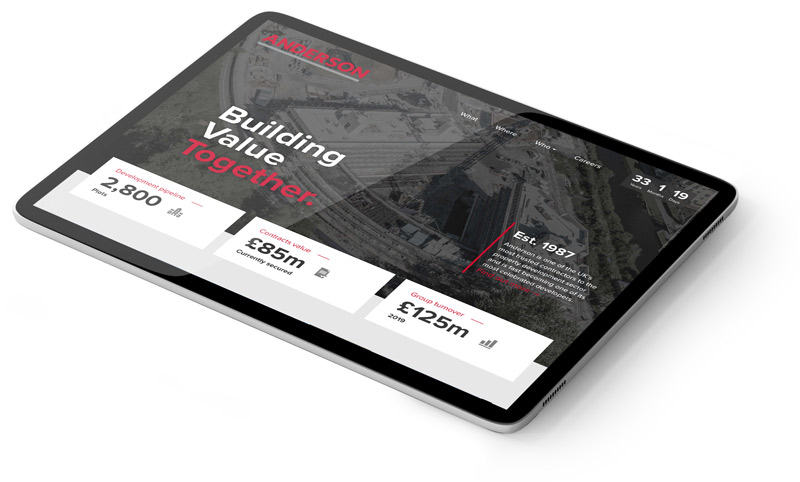 Working in direct partnership with Anderson's brand and content strategists, we set about interpreting the firm's new direction through an innovative and striking new website. Incorporating dynamic graphics, dramatic photography and succinct copy-writing, the new site became the exemplar of the sophisticated new brand.
Following the launch of the site, we worked with Anderson to produce, broadcast and monitor the firm's monthly e-comms news bulletin.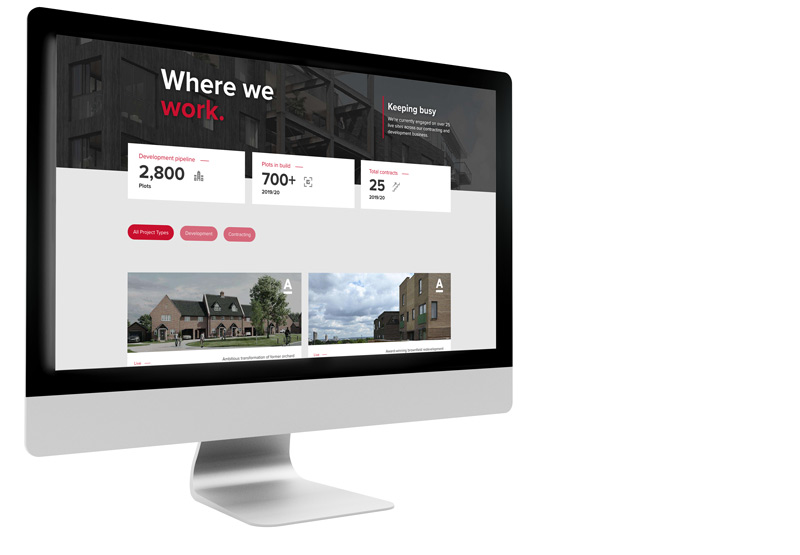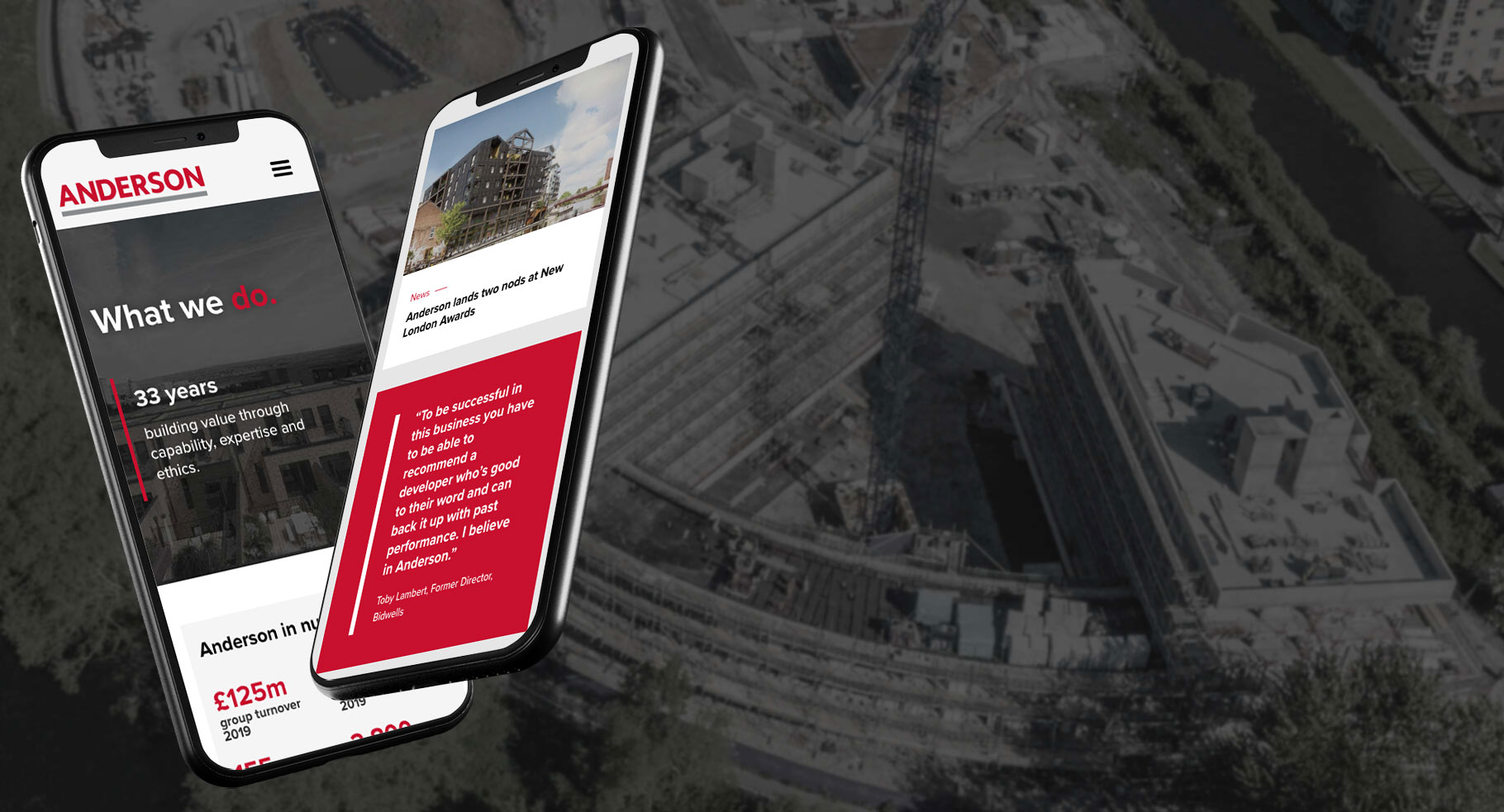 In 2020, Infotex launched an updated website for Anderson, to support new content that can engage its various audiences. The homepage is news-driven, featuring blocks that accommodate article-style content and stories, construction project case studies, and use of video. With the homepage acting as the content hub, articles are pushed out across social media platforms – LinkedIn, Facebook, and Instagram – and within a monthly bulletin.
In the first three months following launch, traffic grew by 42% against the same period the year before; organic traffic grew by 33%, and social-media traffic grew by over 400%.