We were tasked with re-hosting and consolidating 14 existing websites from Crane's existing providers. This developed a vision for Crane BS&U to be able to build a longer term online strategy – and to do this they needed to have ownership and a sound overview of all their web platforms. Having this clarity would allow them to make informed decisions about where to direct future investment and resources.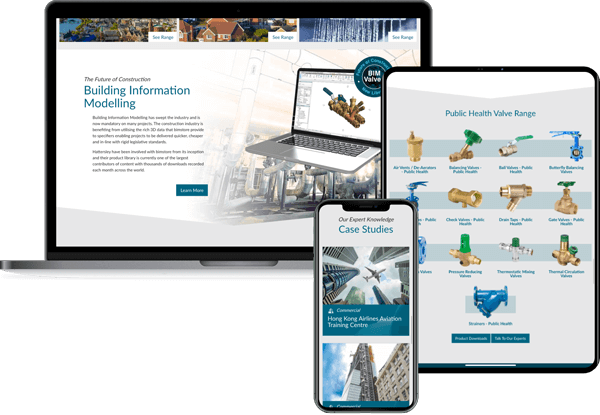 Since a successful migration of all their sites, we have gone on to redevelop many of them onto modern content management systems. Working closely with Crane BS&U's brand agency to create suitable designs, and focusing on Crane's customer requirements of what is expected from market leading websites.
We didn't stop there, we included analytics tools for monthly reports to assess the performance and effectiveness of their online efforts. Having measurable results meant that Crane BS&U could be proactive and make necessary changes to improve web engagement.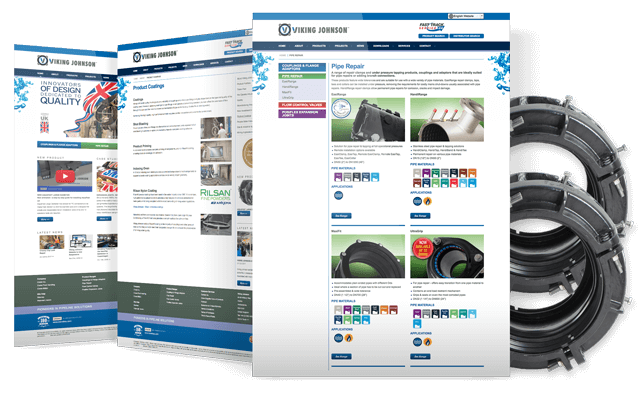 Hattersley contains over 100 different valve types, requiring their technical specifications to be presented in a clear and concise way. There was a desire to move away from a pure product focused website, so also showcases Hattersley's ability to provide solutions to the HVAC industry, and the use of Business Information Modelling (BIM). Visit: www.hattersley.com
The NABIC Valves website was also redesigned, with the ability for customers to purchase online. This was Crane BS&U's first experience with ecommerce, and with our help and support the site sees orders being despatched direct to consumers.
Visit: www.nabicvalves.com