IQ workspace needed our expertise in developing a new direct to consumer website, following the recent office behaviour changes seen during the pandemic. This marked a new chapter for the business, with their first direct to consumer website under the brand 'Ministry of Ergonomics'.
The new website includes a chair finder – utilising a questionnaire to find the perfect chair for you, and  once found use the chair builder, so you can customise it for a perfect setup.
We created a digital experience with a fresh new face, and elevated the experience of the bespoke design selection process to engage existing and new customers.
The ecommerce website focuses on an exciting new prospect for those looking for something different in their home or office working environment.
We designed the site with three customer personas in mind – Individuals at home, individuals ordering through their employer company AND office managers in charge of staff comfort.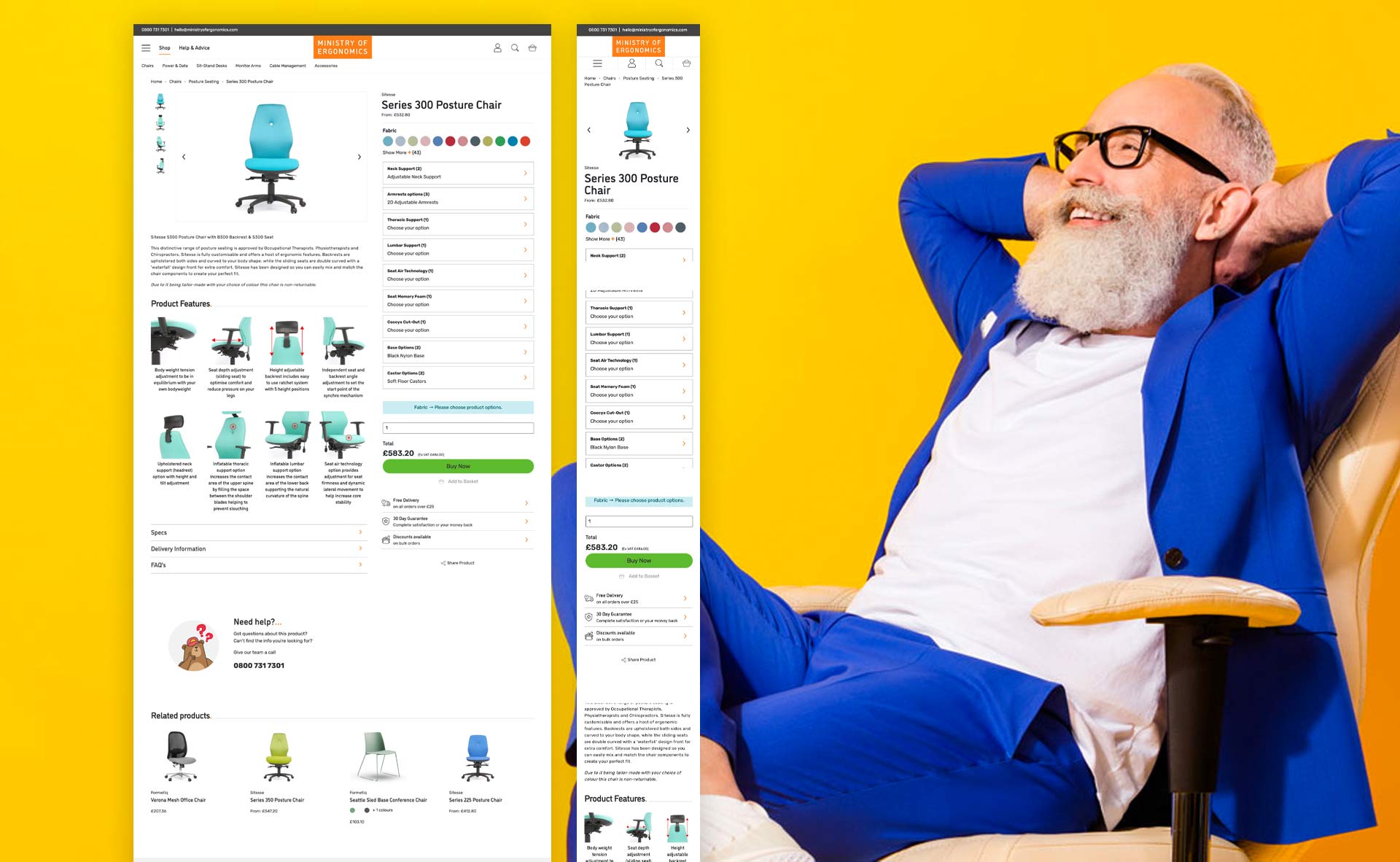 "People are working from home more regularly so customers are more willing to spend their hard earned money in order to be comfortable. The design and UX needed to span the full spectrum of shoppers whilst also looking professional enough for the CFO to sign off the business as a supplier."
Within the site you can:
Choose the right chair to support you in your office space

Customise products to best suit your needs

Ask questions and engage with the brand / business 

Explore other products

Order and purchase online

Seek support information

Explore their FAQs 

Navigate easily from exploration to sale

Sign-up for useful content and tips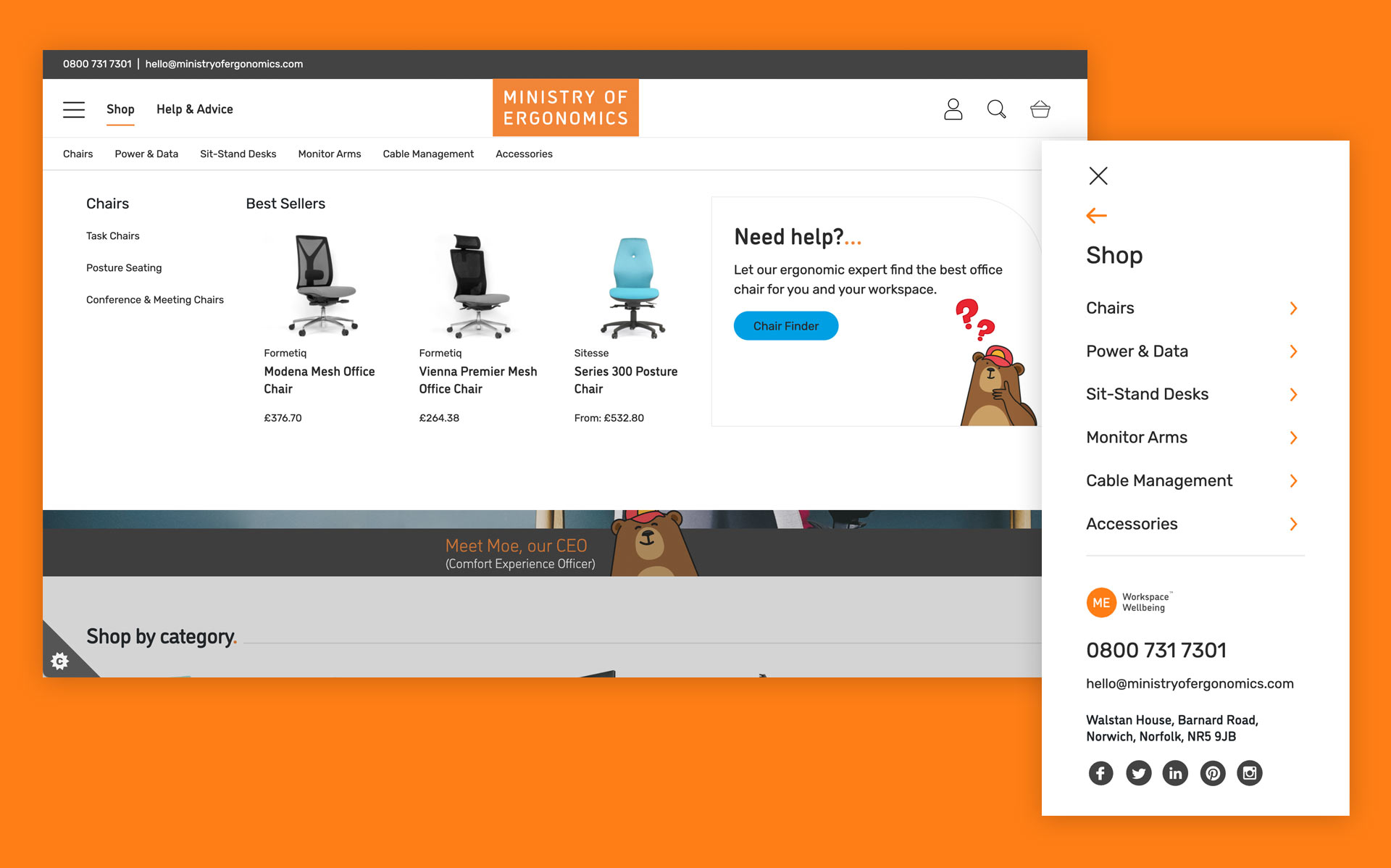 Our practical approach to the delivery of this project, combined with careful consideration of the design needs made sure Ministry of Ergonomics could reach new heights without interruption to their business or customer experience.
Visit the website: ministryofergonomics.com
"Working closely with Ministry of Ergonomics marketing team we have created a sophisticated site that not only provides a tailored user experience for online consumers, but also acts a marketing foundation for them to grow their online presence via content marketing and other channels.  It was a pleasure working with them throughout the whole process"
James Fulford – Account Manager