Papermaze have been selling scrapbooking supplies online from a converted barn in Otley, Suffolk since 2003, when we set up their first website.
With a product catalogue boasting over 15,000 lines, a high turnover of new product and a physical shop, stock control and ease of use has always been a vital component of all the sites we've created for them.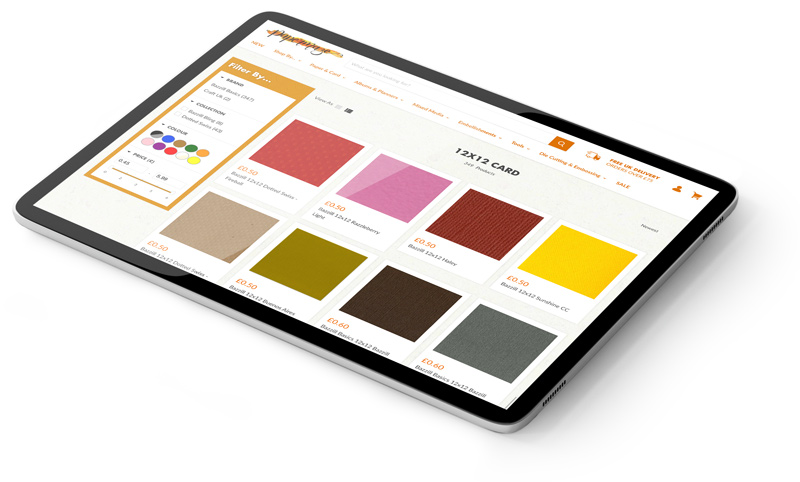 We looked at various cost-effective solutions for hosting such a large catalogue, and needed an ecommerce platform that supported point of sale and stock control as well. Shopify became an obvious choice – a reliable platform used by hundreds of thousands of stores around the world, with a range of add-ons for further extending the functionality.
We set up a filtering system for the new site, so visitors can quickly narrow down their product selection, and assisted in getting the existing products properly tagged and imported from the old site.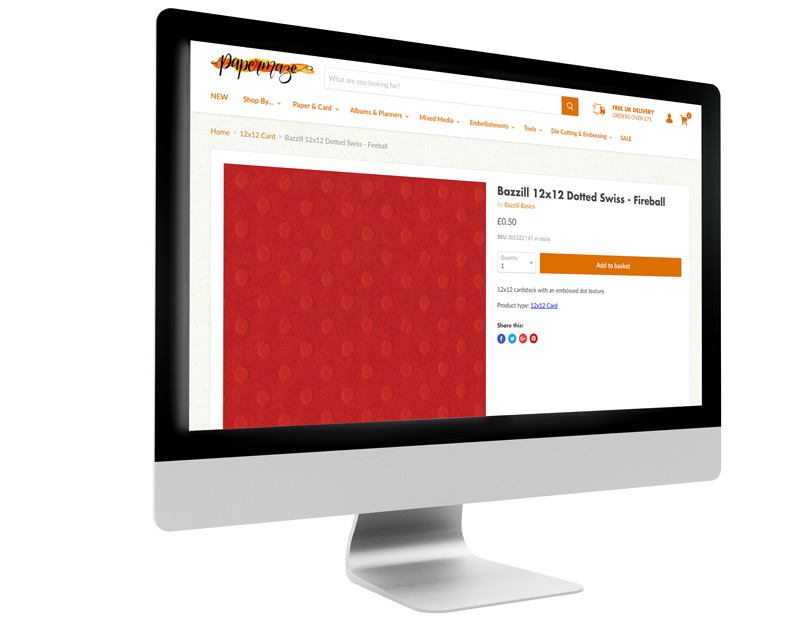 "Infotex do all the hard work in building and maintaining a technically complex website. Dealing with a local company who know and understand my business makes life so much easier. Nothing I ask is too much trouble and they are a pleasure to work with."
Vanessa Ling, Papermaze
Result: Another easy-to-use Shopify website! From product and category management, to order processing and customer services the Shopify platform has saved so much time for staff.
With new features being added regularly by the Shopify team, it is sure to serve them well for many years to come.
Visit papermaze.co.uk