Scarlett & Mustard already had a strong brand identity, but they only had a holding page – they needed a complete online platform to tell their story and highlight their vision.
Our task was to design and build a website that would take Scarlett & Mustard's business forward whilst reflecting their originality and values of homegrown, healthy and local.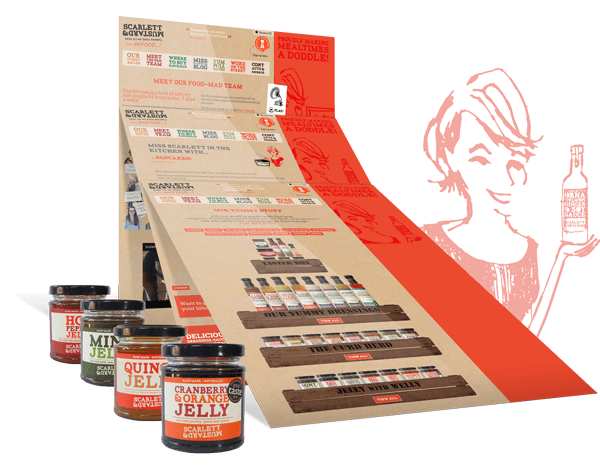 We reinforced Scarlett & Mustard's quirky and unique brand identity and custom designed a series of illustrations and animations that would bring the website to life.
Nevertheless, our teams had to ensure that the fine line between a lively website and a messy one, wasn't crossed so our design experts painstakingly developed ideas and crafted images that would look effortlessly put together and perfectly stylish.
The site infrastructure itself, was simple but robust enough to be added to – allowing us to bolt on an ecommerce offering at a later stage.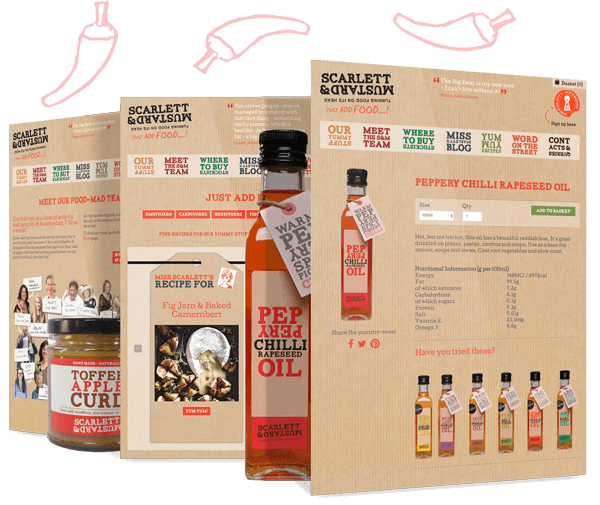 The finished website is a bold visual reflection of Scarlett & Mustard's personality, the earthy anchor colours were lifted with zesty, zingy, yet complementary highlights and the animations definitely make the site stand out from the crowd.
We ensured the products were at the heart of the website by displaying them all upfront on the product page using crisp, clear and enticing images. Positioning the products like this meant customers could see at a glance what was on offer – again emphasising, the fuss-free, energetic vibrancy of the brand.
We also added ecommerce pages as part of a second roll-out, and thanks to our foresight, we were able to develop and host the additional platform quickly and smoothly.
Completing the project gave us confidence that we could take a flourishing local business with a strong sense of brand identity and seamlessly enhance and evolve their online presence to take them to the next level. Visit: scarlettandmustard.co.uk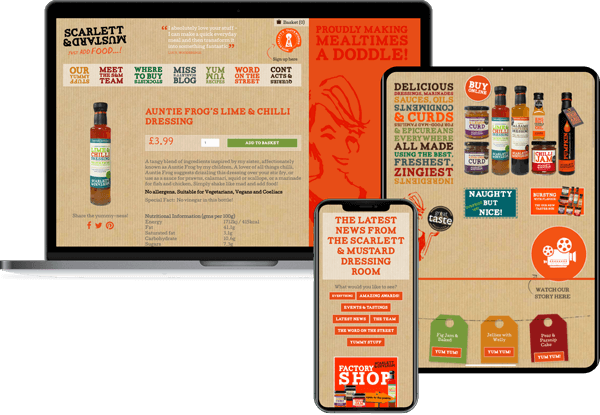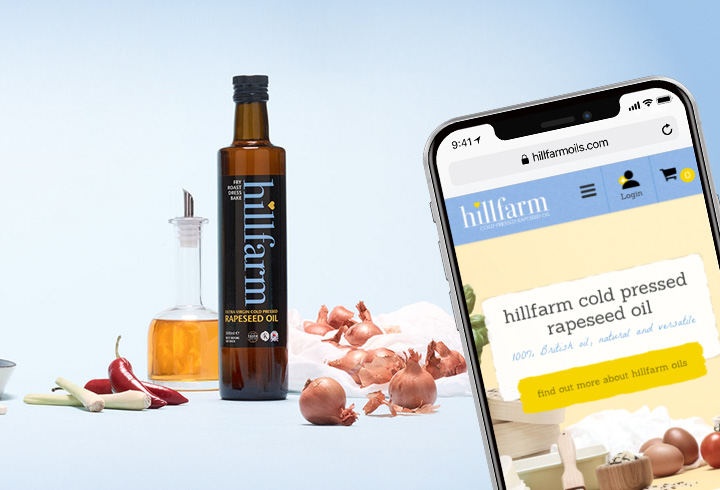 Hillfarm Oils
Natural, nourishing and 100% British ecommerce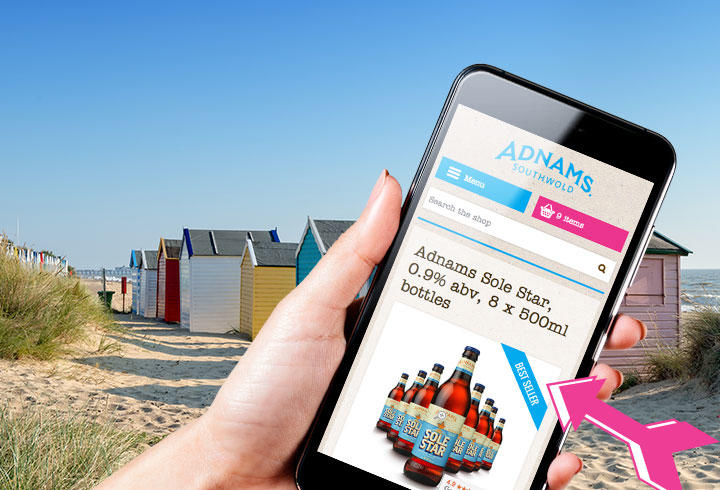 Adnams
Ecommerce platform brewed & distilled with homegrown passion