Having only launched in February 2020, Niche had to rapidly change their business plan as a result of COVID19. Originally they were set to target pubs, restaurants, hotels, and events catering, where the drinks would be served as a convenient alternative to having an onsite mixologist. But with the onset of lockdown and a warehouse full of product, an online store was established, and roles changed to picking, packing and delivering.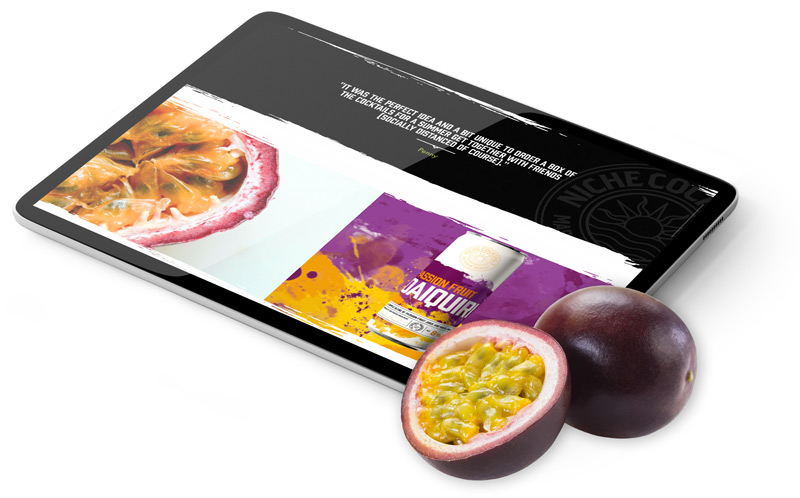 The new site was designed by Virtue Design and implemented by Infotex onto the Shopify ecommerce platform. This allowed a quick setup, but with the flexibility of a suite of apps and add-ons that can extend functionality when needed. The site was supported by an advertising campaign primarily on Facebook, attracting new customers from across the UK. The site is integrated with a newsletter system, allowing Niche to easily send emails directly to their customers.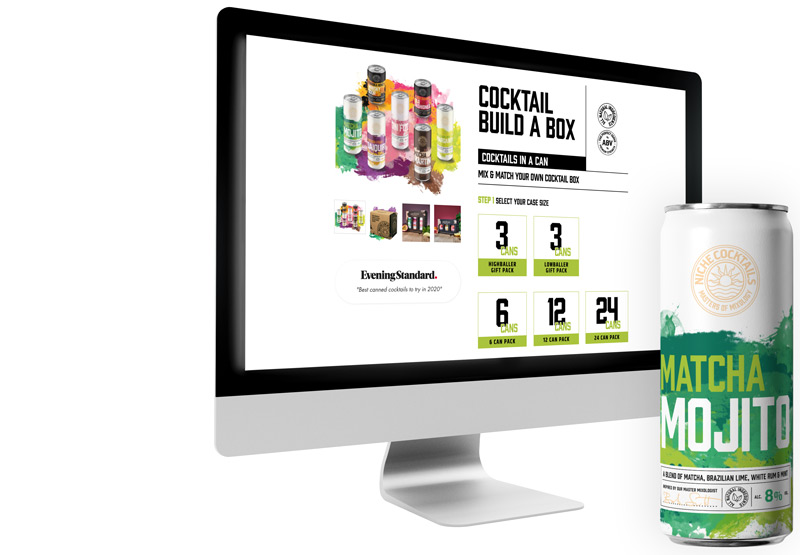 Within 4 weeks of the online shop launching, the Evening Standard had selected them as one of their best canned cocktails to try in 2020.