Nightingales provide the complete solution for medical billing, reconciliation, outstanding invoices & financial reporting
With over 25 years' experience, Nightingales provide private practice with billing services across the UK, allowing their customers to have dependable cash flow, minimising late payment and avoiding bad debt.
The Nightingales' site needed to quickly communicate the services they offered and the expertise available to prospective customers. We produced a straightforward single-page site, which had clear calls to action for visitors to get in touch to find out more.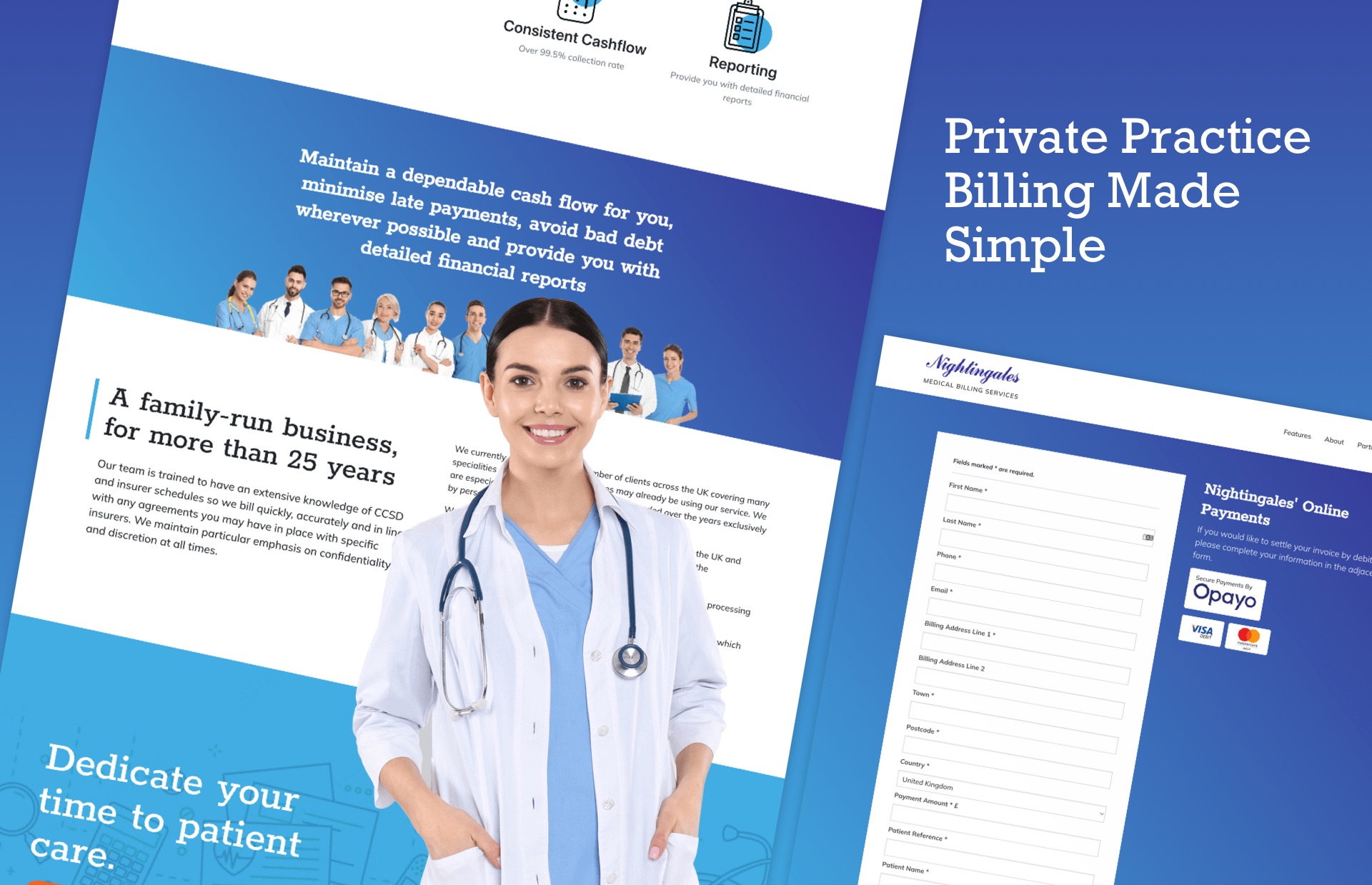 "Infotex are so easy to work with. They took very little time to understand what I wanted visually as well as the functionality I required and then turn it around into a well thought out website. I would not hesitate to use them again for any future requirements."
Ian Johnston
The Nightingale site also benefits from a secure online payment system, where users can submit their details online to settle their invoices. The payment form integrates with the popular Opayo gateway (formerly SagePay) for card validation. By taking online payments, Nightingales minimise time spent processing transactions, allowing them to focus on other important areas of the business.