Client
As a community interest company working within the NHS provider infrastructure, Health Professionals Suffolk (AHPS) delivers essential physiotherapy services for patients across East Anglia and North London.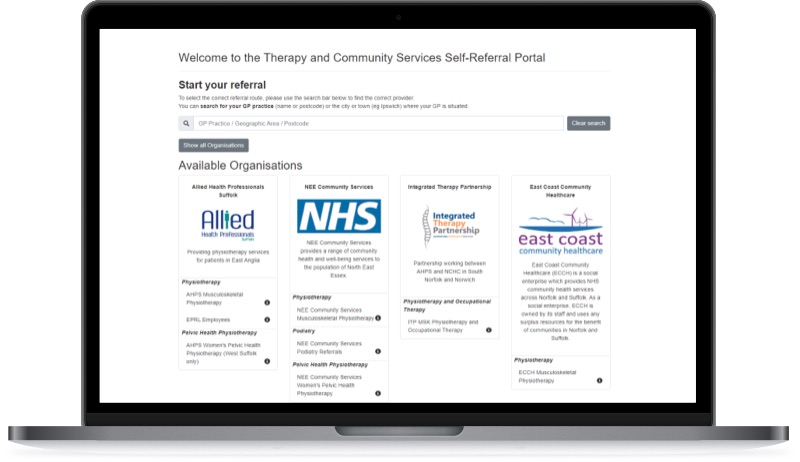 Brief
The developers now heading up Infotex's systems team, were approached to build a ground-up self-referral platform, on which patients would answer a series of questions that would go on to form the basis of a bespoke self-administered care package provided by AHPS.
Response
Working in direct partnership with AHPS, the team has built a new website to host the patient questions in a public-facing, easy to access interface. The information gathered is accessed by the AHPS response team, who triage each case individually before offering interim advice and exercises while patients await their face-to-face appointments. The Infotex systems team has continued to develop and support the site since its inception in 2011.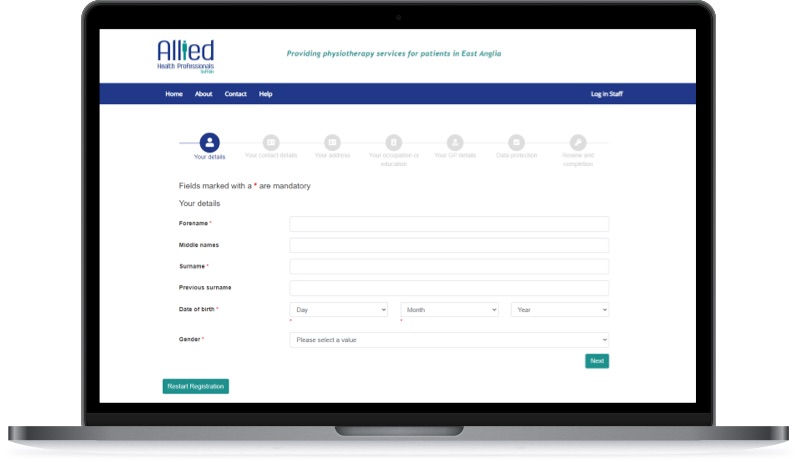 Results
The AHPS online portal now manages over 80,000 self-referrals per year. Initially only operating in Suffolk, the service is now used by healthcare providers across Norfolk, Essex and Enfield, North London.