We see ecommerce projects as an opportunity to put all our digital talent through its paces.
We like nothing more than seeing an ecommerce project through and providing a return on investment to our clients. This is why we are trusted by leading brands to deliver top ecommerce sites to the highest industry standards.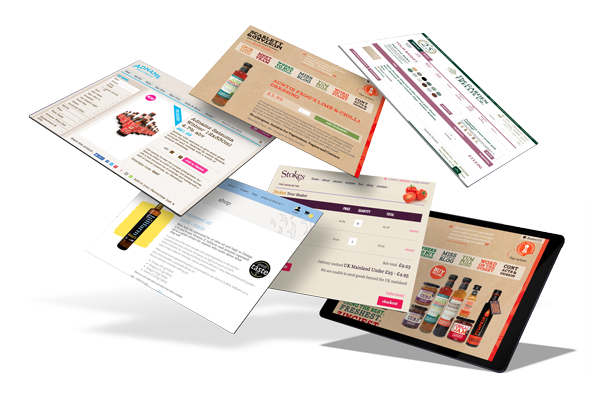 Where is ecommerce now?
If you want to take advantage of UK ecommerce hitting £133 billion in 2016 you require a modern, fully functional ecommerce site. While Amazon is undeniably the 'king of commerce' people are proving again and again to be hungry for independent brands online. Now is the time to jump on the wave of ecommerce.
Ecommerce is always changing
With a massive growth in demand comes an equal increase in platform options. There is a plethora of options when it comes to ecommerce which can get confusing fast. We consider your budget and project complexity to put forward the best option for your circumstance. Popular ecommerce options include:
Shopify: The simplest and most cost-efficient way to get your store online. Shopfiy keeps your store updated regularly and ensures your site will remain functional and secure.
WooCommerce: Boasts the flexibility and usability that has led WordPress to power 28% of the web. Proven to be popular for ambitious businesses.
Bringing you up to speed
Once your ecommerce platform is built and ready we'll make sure the handover is seamless. In our training, we'll cover how to run your ecommerce site to its maximum potential and if you run into any issues you'll always have our phone support there to lead you in the right direction.
Marketing
Our job isn't done until your website has found its customer base. For that, we hand it over to our marketing team where they assess all channels available to you before putting forward a battle plan that will take your ecommerce site to the next level.
We value long-term partnerships
We encourage ongoing consultation regarding budgets, forecasting and future strategy to ensure your project fulfils your expectations.