To those of you who supported us for the Whole Hog last year – Thank You! The money you helped raise for Home Start will have a lasting impact: it has enabled the equivalent of more than 52 isolated families joining life-changing support groups, 113 families accessing one-on-one support, or 227 families receiving emergency supplies. 
Your generosity made it all worth while, so we are at it again; preparing to get muddy in a smelly way, sweaty, and (as we now know) pretty bruised, but all with a purpose. 
This year we have chosen to join forces with our friends running in "Sam's Team" in the hope we can attract greater support for BIGKID Foundation, who are a smaller charity facing huge challenges as they work tirelessly to meet demand. Trust us when we tell you that if you are going to give some money to charity, this one deserves your backing. And so does the Infotex team, who after a complacent start (we've done it once before, how hard can it be?) are now feeling the fear… training is well underway, but it's not as easy as we thought. 
Training updates from the team are only slightly concerning…
Chloe: Last year I was excited because I didn't know what was coming, but this time I am more apprehensive because I know what's going to hit me… the strong smell of pigs and a mass of mud to the face. 
Running has been really difficult this year (I like to blame that on the heat), but I've taken up squash and bouldering to try and build some strength for all those obstacles, so maybe I won't be last again…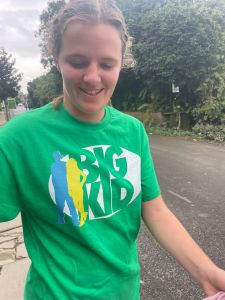 Ant: I'm feeling my age!  It's all very well trying to deny it, but aging is a real thing that happens to all of us – as I am learning …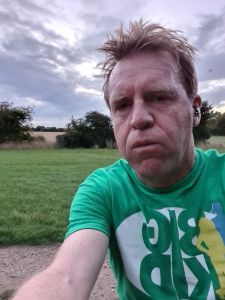 Katie: It's been harder to find time to train this year (or I've found more excuses) but I've stepped it up in the past few weeks and the Autumn weather is very welcome after such a hot summer!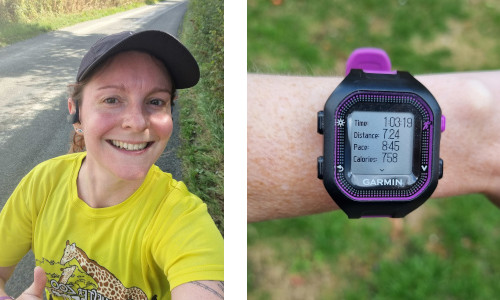 Our team members might have a way to go before feeling ready on the 9th of October, but sore legs are ever accompanied by a sense of hope and inspiration that maybe we can raise even more money this year. 
We're running in solidarity with a group running the London Royal Parks half-marathon on the same day and have joined forces with them to double up our support for the BIGKID Foundation. 
Injuries
We've already had one team member have to pull out following an injury whilst on honeymoon (don't ask)!   Here's the evidence ….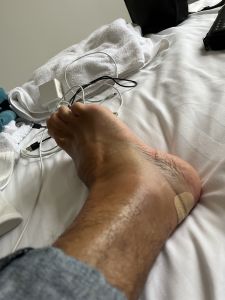 Happily, our new apprentice Will Ridd has stepped in at the last minute to fill his space.  When we last caught up with Will, he was expressing doubts, but we have promised him he is in for the experience of a lifetime.  I'm not entirely sure that made him feel any better.
A bit more about the BIGKID story
changing the world one kid at a time
While still in sixth form in 2000, Shaninga Marasha began a mentoring programme for students at risk of exclusion and on their final warning.  After a few years, the mentoring grew into a bigger programme of youth engagement that Shaninga and friends implemented through touring music events. Realising the potential of their grass-roots action and working in schools, they formed a charity in 2006 based around running workshops and activities to improve life skills for young people. Now they run Community Engagement, Mentoring and Leadership Programmes for countless young people in London. Read more about The BIGKID Foundation's story here.  
Many of the young people that BIGKID work with are gang affiliated and have been excluded from school. Your donation (and we encourage donations of any size big or small) could make all the difference in helping a young person build confidence, stay in school, get qualifications, and build a better life. For £25 a month you can sponsor a young person – giving them a mentor, invaluable support and encouragement, and helping to change their life immeasurably. 
To donate please click HERE. Thank you so much to everyone who chooses to donate, every donation really does count, any amount.