Experiences Tailored to You
Incognito Group are hospitality specialists providing C-Suite individuals and companies access to exclusive facilities at top sporting, social and cultural events in the UK and beyond. Their small, dedicated team of highly experienced agents anticipates the needs of each individual client, understanding and interpreting their hopes and aspirations to deliver unforgettable experiences.
With a unique client-based approach that is supported by a wealth of contacts in sport, music, and events, Incognito never fail to deliver exceptional services that surpass all expectation.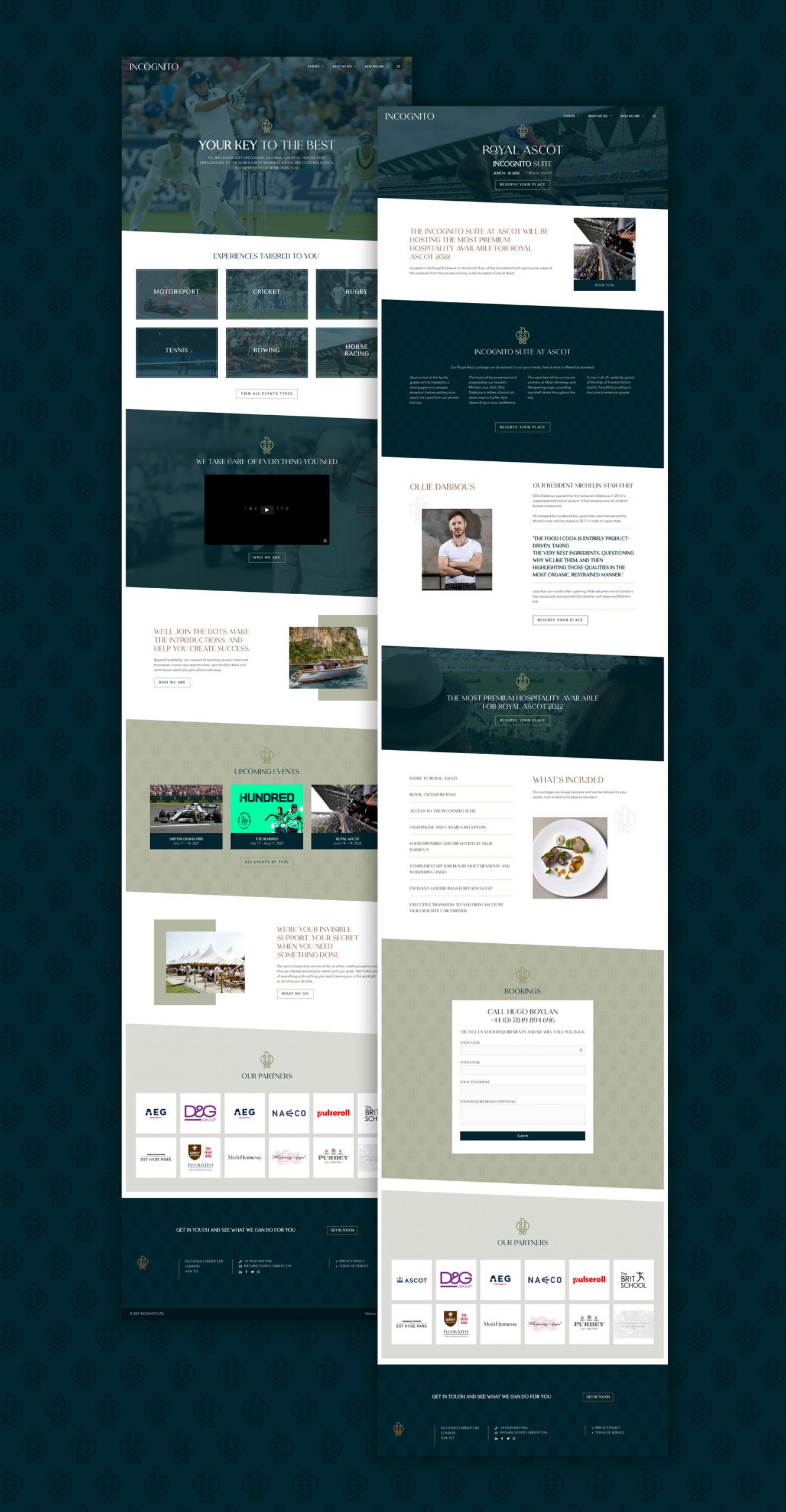 The new website restructure had to reflect the high quality of their services as well as maintain a personal feel that speaks to the client. The website's core focus is the Events section, which had to be clear and easy to explore for the user. All events are categorised into one of their seven event types, as well as all being available to browse in one location.
Due to the bespoke nature of the events, the user is encouraged to get in touch with a representative of Incognito who has the ability to tailor the event to the customer's specific needs, instead of booking on the site.
Since launch, the new website has seen an encouraging increase in page views and organic traffic and decrease in bounce rate compared to the old site.
The website is smooth and glamorous, and showcases Incognito's refreshed brand look and feel. We are excited to see what results it brings as the events roll out!
Visit www.incognito-group.com