The Whole Hog Race is nearly upon us, the day an Infotex team of 8 tackle a gruelling 5-mile obstacle course. Hear from some of team participants about their training experiences so far.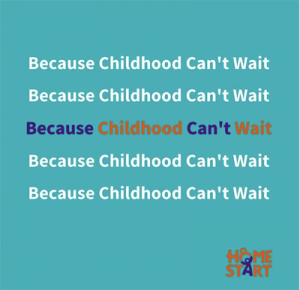 Home-Start is a local community network of trained volunteers and expert support helping families with young children through their challenging times. If you'd like to donate in support of the charity Home-Start, visit our Just Giving page.
Ant
Our MD, Ant, is the reason we all heard about Home-Start in the first place, so really we have him to blame for our aching legs… or to thank for the money that has been raised so far. Either way, here's how he's feeling about the upcoming race: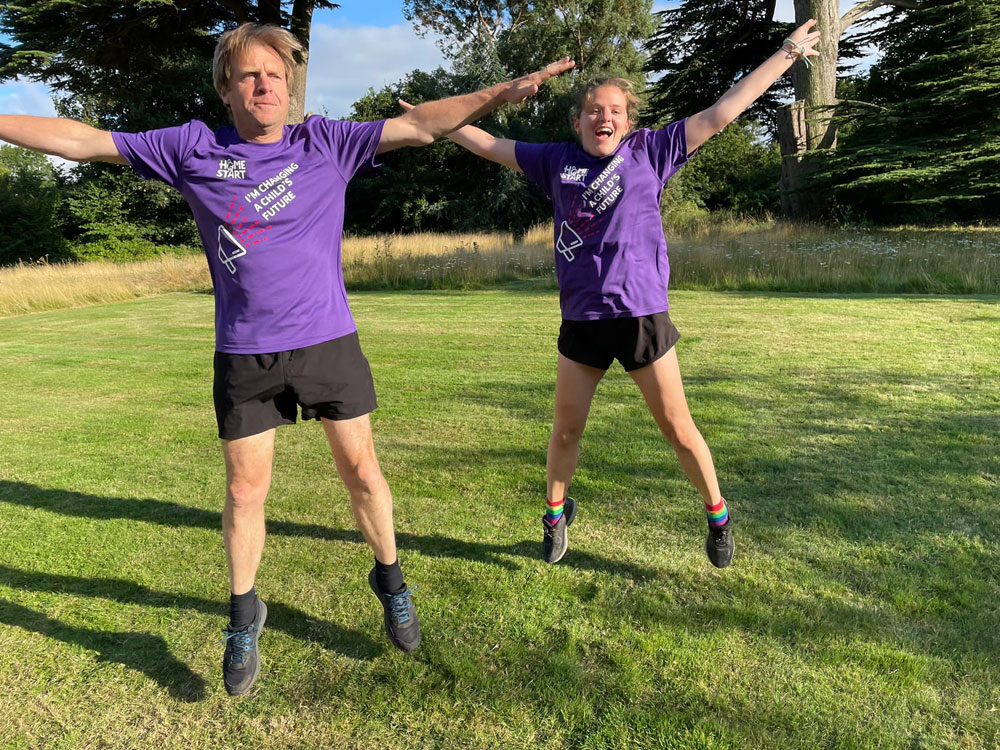 "Infotex took part in the Whole Hog once before, 7 years ago now when I was 50… now I'm closer to 60, and I'm feeling it! This summer I started training by introducing a 5k run into my routine, from my home to Sizewell beach, knowing I could get to the end with the promise of a swim at the end. Then I attended Luke's Airborne Fit classes in Woodbridge, which were amazing. At first I didn't even know what a squat was, but now I'm a lot better… I think.
I am so impressed by the work Home-Start does so I really want to encourage everyone to support us if they can – even the smallest donation is appreciated.   In the final days before the event, I still need to keep at it, so I am going to focus now on why I am doing this…for Home-Start, who do so much, with so little.  They make such effective use of Every £1 they get."
Katie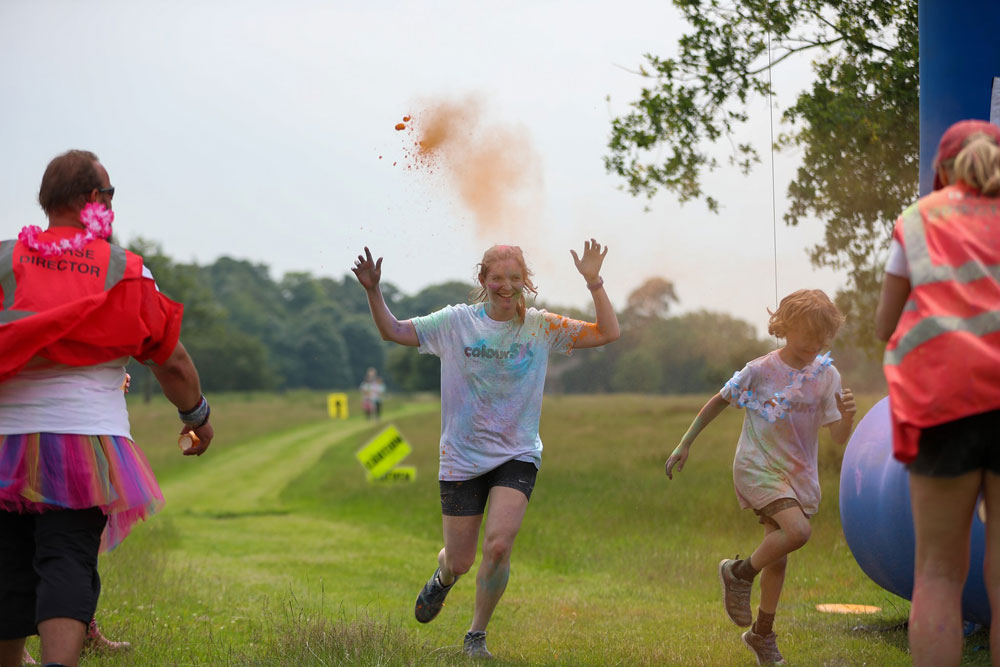 "As a mother myself, Home-Start really connected with me on an emotional level. The team are so passionate about helping families and I felt compelled to support them in any way that I could – a muddy 5 miles was the answer! To get ready for this challenge I have participated in the circuit training sessions hosted by Airborne Fit, which have certainly been the toughest part of my training. My upper body strength is my weakest area so I think some of the strength-based obstacles will be my biggest challenge. I am already a regular runner but I've increased my mileage to help build my stamina and I was even able to persuade my family to join me in a colour run event during the summer!"
Matt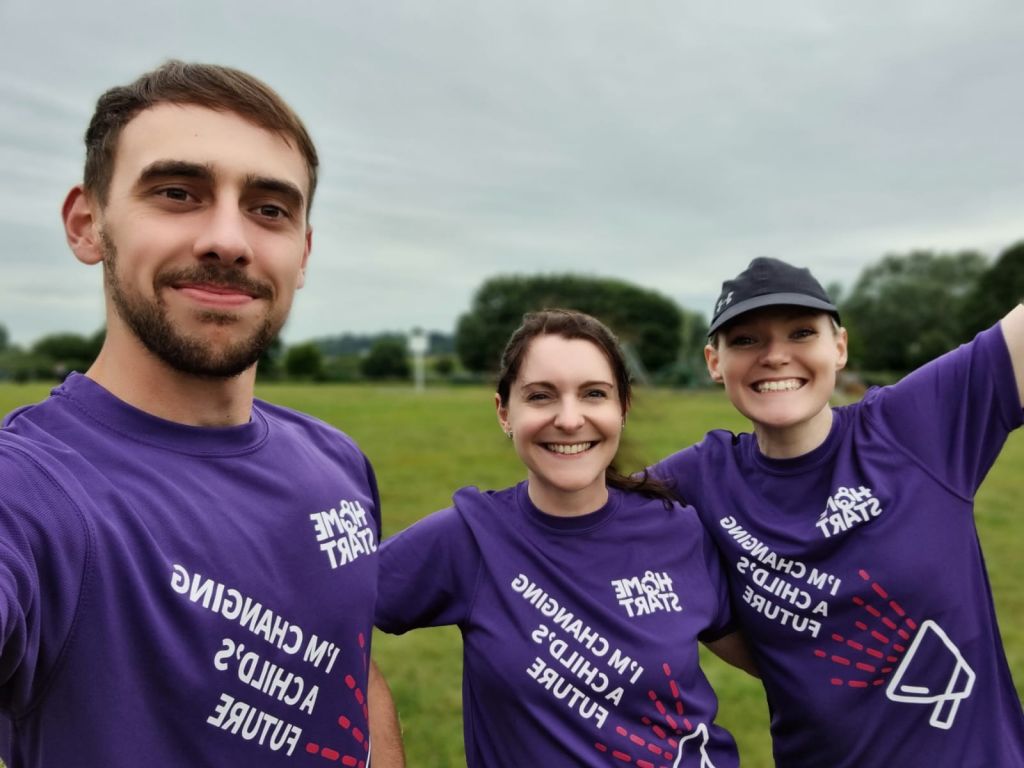 "In amongst the busy-ness of work, summer holiday, and the rest, sticking to a training plan has been tricky! I found that the things that worked to keep my fitness up best for me have been walking and football sessions, plus lots of running in the recent weeks. The greatest sense of accomplishment I got was from doing Luke's Airborne Fit class, because he pushed us in the most encouraging way."
Alice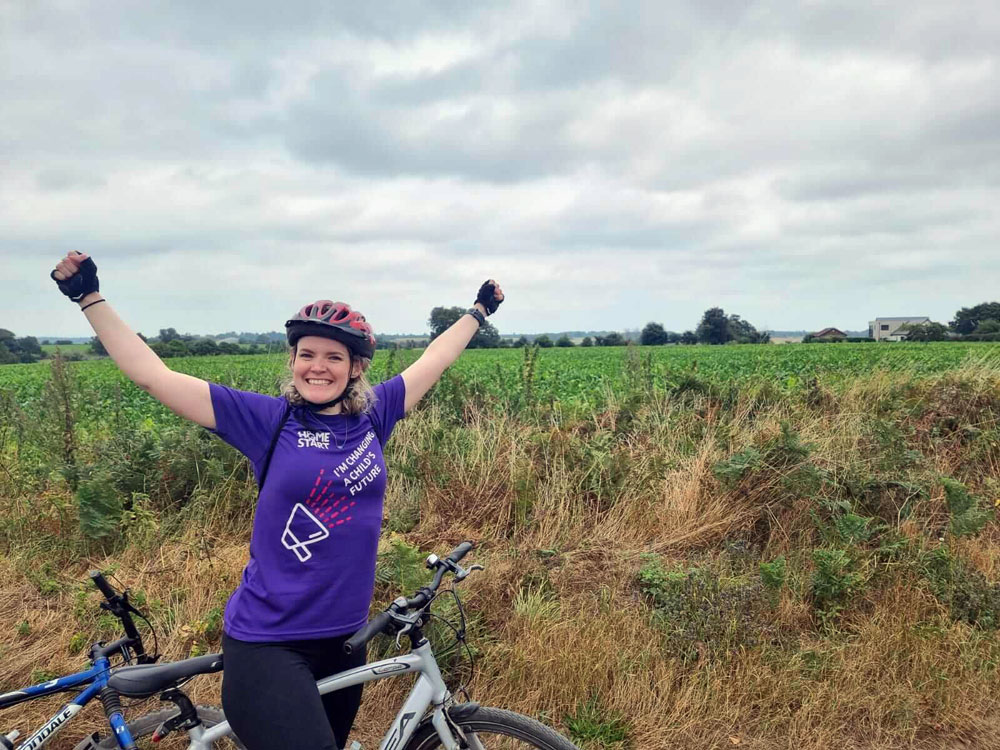 "When I signed up to do the Whole Hog I was feeling pretty fit and healthy and confident I'd be able to at least make it round. All it took was a couple of weekends away to throw me off my exercise regime and I quickly fell off the wagon. Fast forward several months and I'm finally getting my fitness back. I've been back doing a 5k run on weekdays plus a 30min full body workout. Whilst at the weekends I've been trying to fit in some more leisurely (fun) exercise like this bike ride with friends (to the Maybush pub and back…does it still count if you drink a couple of pints?). And I climbed 3 mountains whilst away in Wales last week – so hopefully my fitness level is up!"
James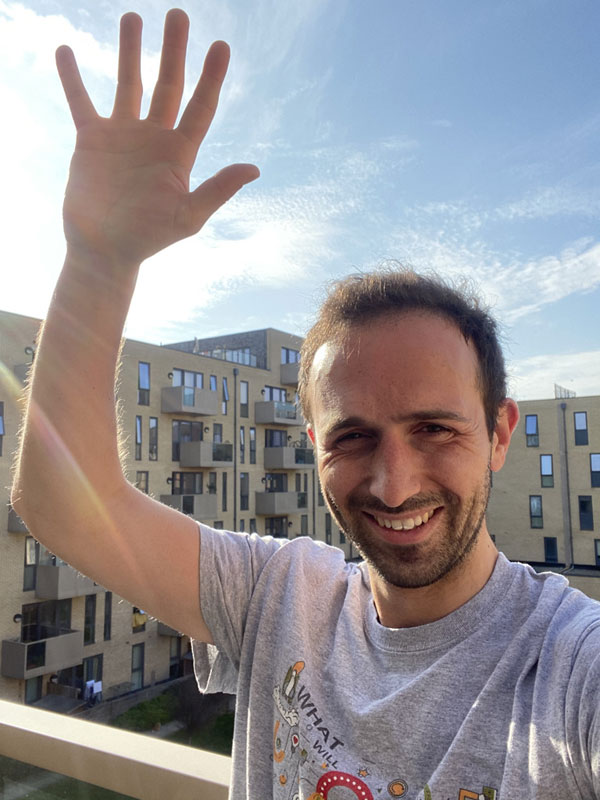 "It has been very moving working with Home-Start and all the great work their very passionate team do. They really do make every donation no matter what size go a long way.
As far as the Whole Hog is concerned… I approached it with a level of arrogance and optimism that I now regret! At the time of signing up, we were all in lockdown and I had turned into a very boring fitness geek, turning my living room into an '80s like' home gym… I didn't have ankle warmers and a leotard, but I wasn't far off! Since then, I have been lucky enough to have a summer consumed by my own wedding, honeymoon and a successful sailing season, but my fitness is all but gone! Nonetheless, I really look forward to doing my bit for Home Start and their great work… even if I do end up crawling the course or requiring a lift from one of my teammates!
For those of you that need more incentive to donate to Home Start, I promise photos of my initial arrogance reduced to humility as I struggle around the obstacles and mud of the whole hog!"
Chloe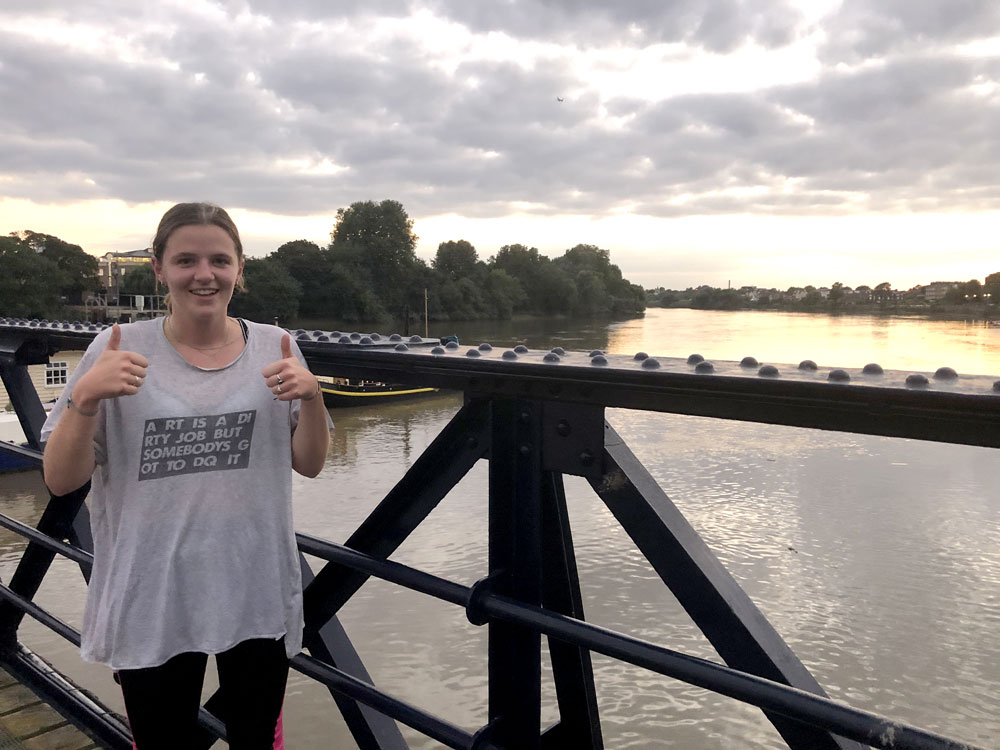 "It sounds obvious, but I'm really realising what a difference every donation makes to my motivation to get fit for the Whole Hog. I really don't like running, and I definitely don't like press ups and sit ups and all those things…  so it means a lot when someone donates and I think, OK, now I better do more training because this might actually be worth it! I lose motivation quickly, but every donation helps, and I am definitely much fitter now. I have run to places in London I wouldn't usually visit otherwise (the river is my favourite). But I'm still pretty nervous about doing the race
---
We know we can't make a huge difference, because we're not a huge business, but even £5 can go toward helping a family. If you can donate even the smallest amount, please go to our Just Giving page!
To everyone who has realised how important Home-Start is and already donated, we are so grateful for your support. You're the ones getting us over the finish line, thank you!