At Infotex we have a very talented team who have a wide range of interests outside of work.
While I spend my work hours mainly staring at lines of code on a screen understanding how to make our systems fast yet reliable, outside of work I can often be found tinkering on physical things and have had a passion for model and miniature railways for many years and, like so many, find steam to be intriguing but had never taken it any further.
However, in 2017 with my long-suffering now-wife's encouragement, decided to change all that and build our very own miniature fully working steam engine. Never one to do things half-heartedly instead of building the more common quarter-size steam tractor we decided to build a half-size road-going Foden steam lorry.
The plan was that parts would arrive each month just needing finishing, painting and assembly over 2-3 years – how hard could this be!
With the boxes soon piling up, we realised one garage wasn't going to be sufficient so called in some family favours to store more parts boxes and had also built a much-needed shed / workshop by Autumn 2019.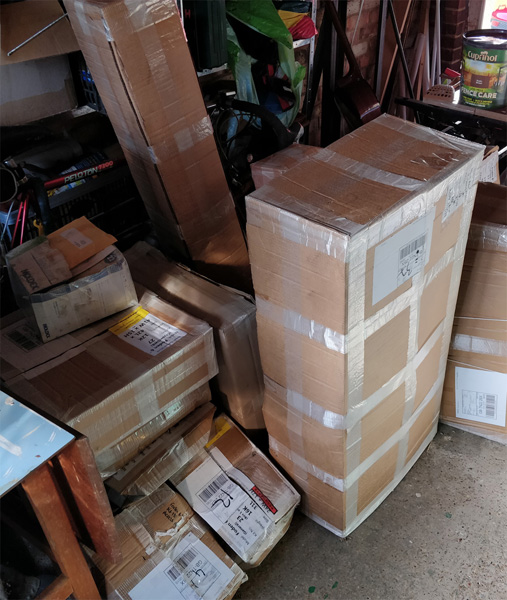 At this point the project didn't really resemble anything lorry-like, being effectively a set of steel rails laid upside down across props with various parts pointing at the sky.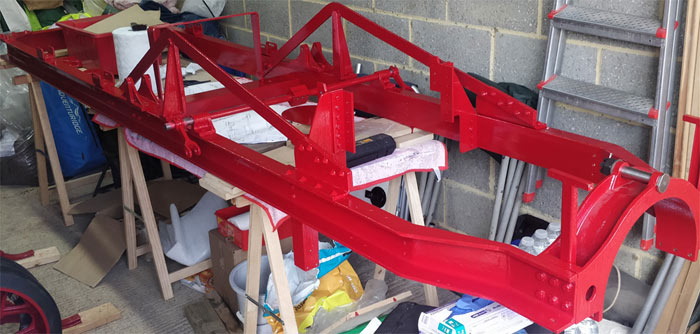 As it happened, with COVID-19 lockdowns I had a lot more time on my hands during 2020 & 2021 meaning that while many were tending their gardens or counting their toilet roll stocks I could mostly be found in the shed beavering away. 
Joking aside I do believe that having such a project has a significant positive impact on one's mental health during those dark times by giving a purpose to life and something to focus on and look forward to when so many other aspects of normality were closed off for us all.
In August 2020 in a brief period of time when some friends with muscles were allowed out of their houses, we turned the chassis up the right way and started to attach wheels. The process of turning this heavy, yet so far from being complete, construction did bring home that this was going to be quite a large model when complete!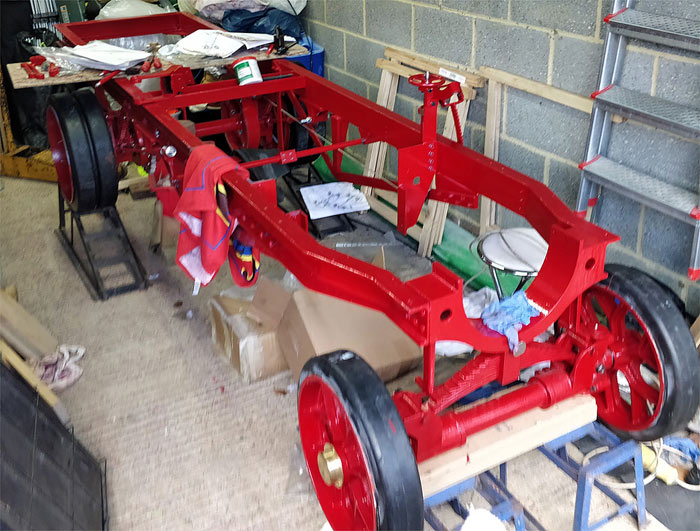 Working away almost every weekend for the next 18 months turned this into a 12' long, 4' wide,  5'+ tall model steam lorry weighing in at around 1.2 tons!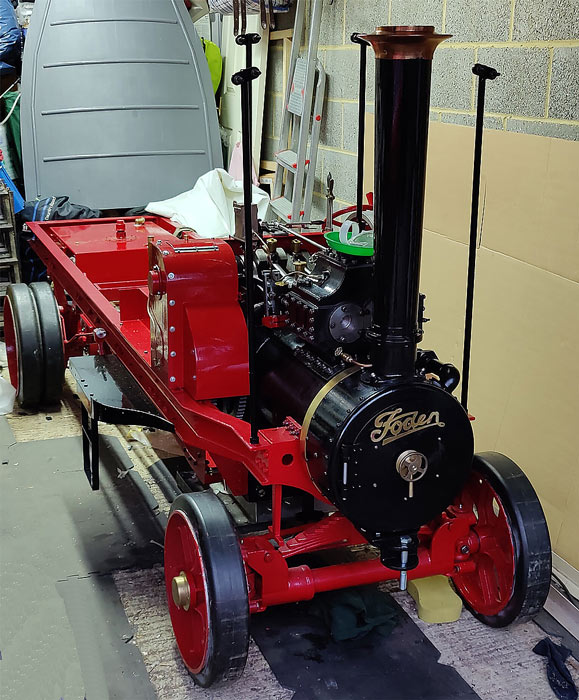 Having finally worked out how to move this behemoth, come May 2022 (almost 5 years after starting), water was finally put into it (and poured out of many places), eventually we reached a point where it was safe to light a fire which showed up much more serious problems with a faulty water injector and bent main shaft, the latter requiring stripping back down much of the mechanics.
By August 2022 replacements were fitted, everything rebuilt and its equivalent of an MOT passed!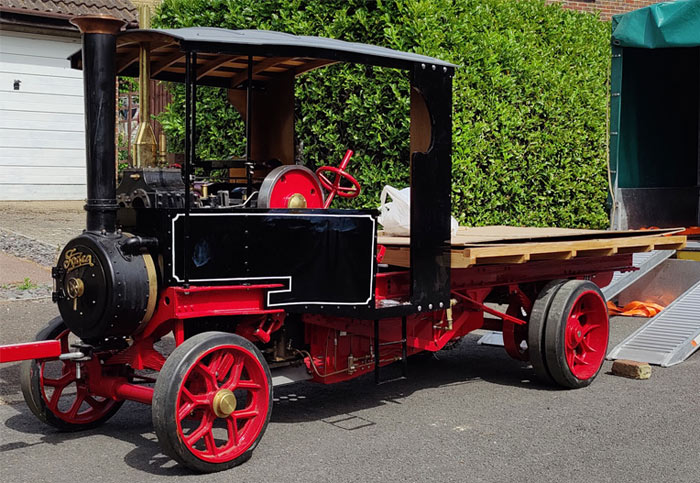 While still some way off completion visually, the engine has now concluded its first event without major issue and the smiles it put on many faces, young and old, as well as my own, through the obligatory layer of oil, makes so much of the effort worthwhile. I do now have a list of "snags" to fix, hopefully the main build and road registration will be completed for Summer 2023.
It's interesting to compare the process of building this with that of my day job with websites & servers.
At times there's a lot of very un-glamourous work and it can feel like every step forward is coupled with 2 steps back with each and every stage of the project taking 10x longer than expected but if everyone grits their teeth and works through it eventually you'll have something satisfying and functional that puts smiles on faces.
What's the next project…..