It's not every day our beloved pets get a mention, but 26th August 2022 is International Dog Day. We felt it was a good time to show appreciation for the dogs that keep us entertained as we go about our work
Extra personalities hanging about during work can be a great morale booster and dogs are known to alleviate stress and anxiety in the workplace. There are some well-known characters amongst this lot, as many of them used to come into the office. Even now that our default is remote-working, many of the dogs like to make themselves known throughout the day on our video calls and have been featured in many a company chat!
So here's a little peek into the lives of the canine companions who look after some of our team behind the scenes.
---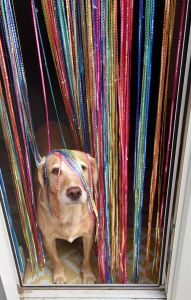 Amber is Cameron's personal supervisor; she comes into the office at 8.30am and remains on duty until 5pm when she clocks off for her dinner. She can be regularly heard during calls, with her opinions and suggestions. 
Despite being very dedicated to her hours, she does actually tend to sleep on the job quite a bit, although she's always super quick to greet anyone at the door.
---
Juggles is called juggles as he has three spots on his head and when he was a puppy Jonny used to say they are his juggling balls. He was born at a puppy farm and Jonny found him at a rescue centre at 10 weeks old.
The Infotex team has a sweet spot for Juggles because he came into the office pretty much every day for over 5 years. He proves wrong the stereotype that whippets are lazy – he loves his walks! He is scared of most things though… especially zip wires for some reason. He spends most of his life under a blanket and whinges if he doesn't have one.
---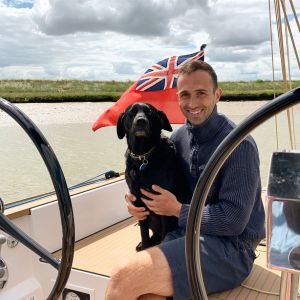 Jessy is a rescue dog and a cross between a black lab and a springer spaniel (loyal… but crazy!). She spends most of her time lying on the sofa, in the sun, or on a boat. She enjoys long walks, sneaking off to go hunting, or going on a sailing adventure with James.
She is a very picky eater… her favourite food is kettle chips sweet chilli & sour cream.
---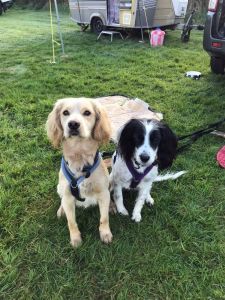 Moz's black and white Springer Spaniel, Jazz, (affectionately known as "Woofit") and Cocker Spaniel, Buzz, (affectionately known as "Dufus") are a sight for sore eyes, but don't be fooled… they're a troublesome two.
1-yr-old Buzz is still in puppy-world with whirlwinds of energy and only 2 speeds: sleep and turbo. Jazz is an 11-yr-old rescue but she thinks she's a puppy; she can sleep anywhere including at the feet of the friendly librarian at the library. She's faithfully by Moz's side during work, but her mad barking and star-jumping has been heard in the background of a few online meetings!
Of course being a techie Moz has attached a Bluetooth activity tracker to Jazz so that he and his wife can monitor her every move from their phones (think a Fitbit for dogs). They are also on a waiting list for the GPS enabled version for Buzz so that they can work out where the little tyke has run off to next.
---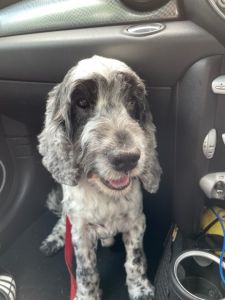 Murphy is Jono's 10 year-old cocker spaniel.  Joining in with video calls has become a favourite day-time activity of his, as well as eating any food that he can steal. He has a particular love of getting hold of any type of fruit…
---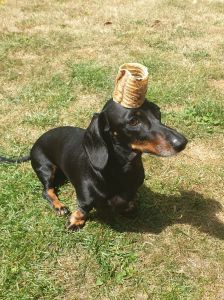 Pickle is Matthew's small but mighty friend. She overcame a dramatic and difficult time last year when her health suffered and she had to have an IVDD. Completely out of the blue, her back legs became very wobbly which resulted in a week of surgery. Following that she had next to no use of her back legs, but gradually, after 5 months of physio and slowly increasing her walks, she was back doing what she does best and even went on a camping trip last September. Since then she's continued going from strength to strength and is currently on her second of two camping trips already this summer!
---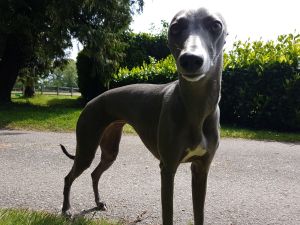 Ellie used to come into the office a lot, but now can be found wherever she thinks is warmest – usually under a blanket or in the sun. While she is in her element running about on land, she hates water and has sometimes been dragged onto a boat on the River Alde with Ant, much to her dismay.
---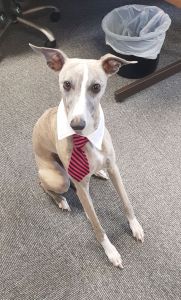 Willow is another whippet who made herself well known in the office. She would often be found sitting on Cameron or Matt's lap having a cuddle (and secretly being given food!). Willow kept Katie company when we moved to working from home but sadly she passed away in February this year. Katie says the house really isn't the same without a dog and so has got a new family member moving in soon – a Doberman puppy called Raven.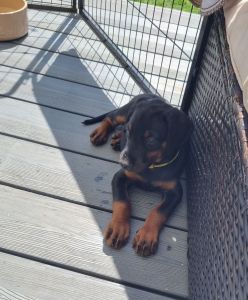 ---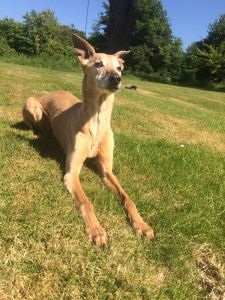 Lucy was the first dog to consistently make herself comfortable in the office back in the 2000s. Making sure Ant got his health kick with a midday walk, we remember her for her lunch-time stretching. She is no longer with us, but she set the trend for more team whippets to arrive in the following years, as you've seen!
Who said dogs are man's best friend? It was no word of a lie! There are over ten million dog pets in the UK today.
Dogs aren't for everyone, of course, but we are certainly grateful for ours.