Website Design
Your website is the face of your business, and great web design is its most striking feature. It should reflect your brand and your vision, as well as offering your customer an exceptional user journey.
Using industry leading prototype solutions, our designers craft beautiful websites made to the highest technical specifications, with your brand baked into the final product.
Research – Review – Develop
We want to hear your story.
Before we begin, we do our research. Only once we're confident we know your brand and site objectives inside-and-out will we draw up the initial concept designs.
Next, we review together. We'll present you our designs, and embrace your feedback, working with you to compromise on any potential user conflicts.
Once approved, our developers bring the visual designs to life as a functional website perfectly suited to your goals.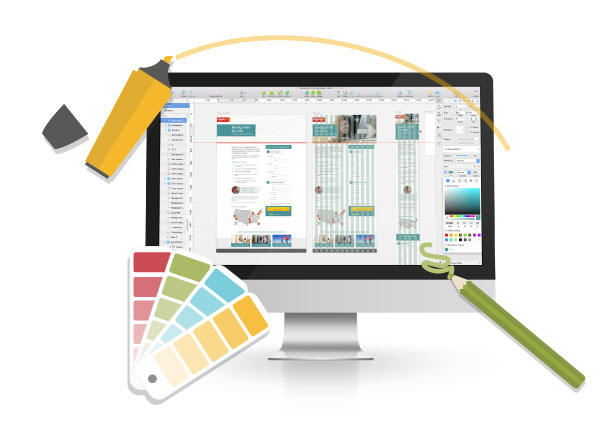 Responsive Design
We don't have to tell you that the days of solely sitting at your desktop computer are gone.
Wherever and whenever anyone thinks about your business, it needs to appear at its best.
Google and other search engine providers agree… they put cross-device usability as one of the most important factors when assessing website ranking. You want to be as high up as possible on these rankings in order to appear on a search engine results page. That's why when we design a website we always think in three planes; desktop, tablet and mobile.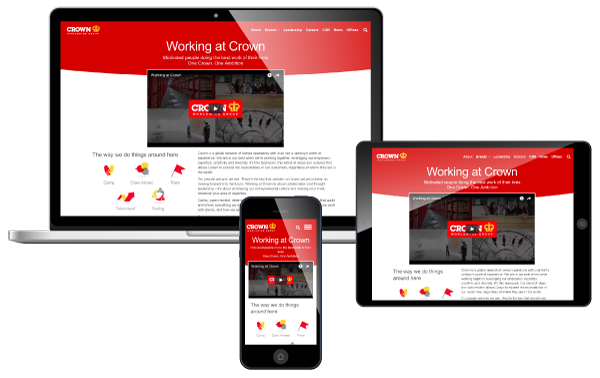 Need help with design?
Talk to our team today.
Enquire now
UX (user experience design)
At the end of the day, the design process is about people; it's people that will be using the site and making it profitable. With every design decision, we'll always balance it against the needs of the users of the site.
Goal focussed, Data Driven
We don't want traffic, we want users interacting with your site in a way that is beneficial for your business. That way, our goals are tied to your goals.
This isn't guesswork, our data crunchers identify the issues holding you back and we conduct multiple tests to find the very best solutions.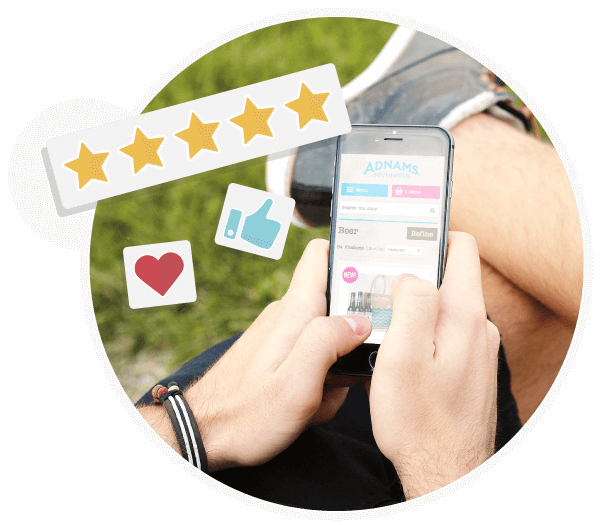 Print
Don't underestimate traditional marketing. Our first-class design translates beautifully to any offline format.
Well-designed business cards, brochures or exhibition banners might be the key to making that good first brand impression, and gaining customers for life.
Our design team can help you with everything, from developing your identity and brand book, to planning and designing your set of global brochures. We will also happily advise on content, photography and print stock options.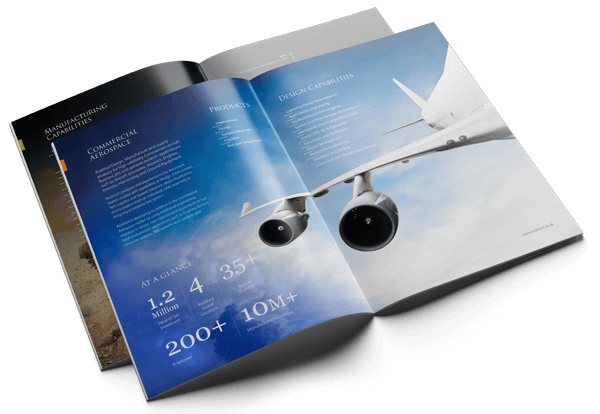 Signals
Signals have been making some serious waves in the world of sound since 1993 when they first began. The passionate team are strong believers in good old-fashioned customer service and they know their products inside out...
View case study