Allied Health Professionals Suffolk CIC (AHPS), a social enterprise, provide high-quality, accessible NHS healthcare at the point of need to patients in and around Suffolk. The wealth of information on their website allows patients to help themselves using the self-help guides or alternatively, visit AHPS' self-referral platform should they need face-to-face expert care.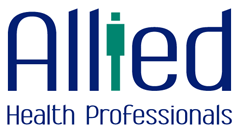 When AHPS approached us to redesign their website, they were looking for not only a new design but a much improved user experience to enable patients to quickly find the information they need, all whilst navigating the complexity of healthcare terminology!
As well as being a point of reference for patients, the website also provides clinician's and health care workers with valuable resources, so it was important that the site continued to be an asset for them without impacting the experience for patients.
The new website launched in November 2022 and the much improved self-help section has a comprehensive library of tools; including exercises, videos and downloadable factsheets to allow patients to support their own journey back to optimal health.
This has been an exciting project to undertake and we are pleased to say our priority of enabling patient self-care has been further advanced. We know our website will continue to be a valued resource for our whole healthcare system with the ongoing support of Infotex.
Jo Vertigan, AHPS
We continue to work closely with AHPS, supporting them in the ongoing maintenance of their website and self referral platform and we're looking forward to working with them on some new ideas in 2023 and beyond.
Visit the website to take a look for yourself.