They did it!
On Sunday 10th October the Infotex Home-Start team completed The Suffolk Whole Hog, a gruelling 5 miles (8km) run, complete with 30 mud-based obstacles. Or, an enjoyable romp through beautiful countryside in fine weather – depending on your view.
There is still time to support our fantastic cause, Home-Start's work is never-ending, to donate click here.
The Team
The Home-Start UK team was mostly people from Suffolk-based Internet experts Infotex, which has become an enthusiastic supporter of the charity. Matt Adlem, Alice 'ALICE' Mottram, Chloe Agar, Katie Robinson, Ant Agar and James Fulford. The last 3 being veterans of the 2013 Whole Hog 8 years prior. They were joined by friends and partners Alex Jenkinson and Shaun Bailey to boost the competitive spirit.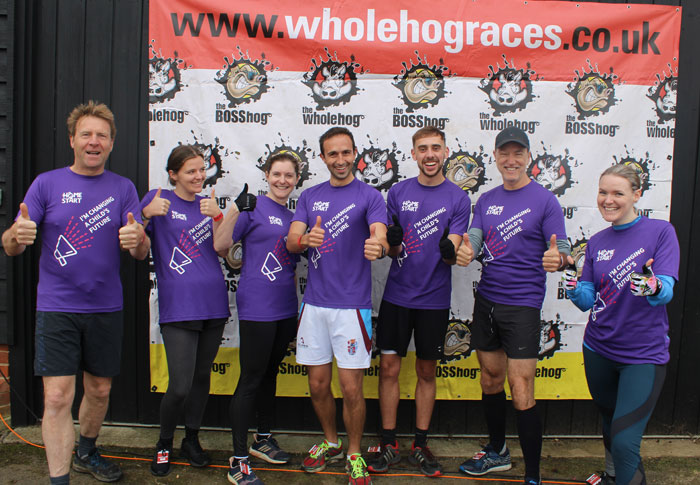 The Whole Hog
As the team started to arrive at the venue, pre-race nerves were quickly overtaken by blind optimism and enthusiasm to crack on with the race. Although not all the team had clicked that they were in a race. It was quickly agreed "not to stick together", so it was every man or woman for themselves – the race was on!
Then there was the obligatory, over-energetic race warm-up, which got everyone suitably hyped, if exhausted! Then they were off….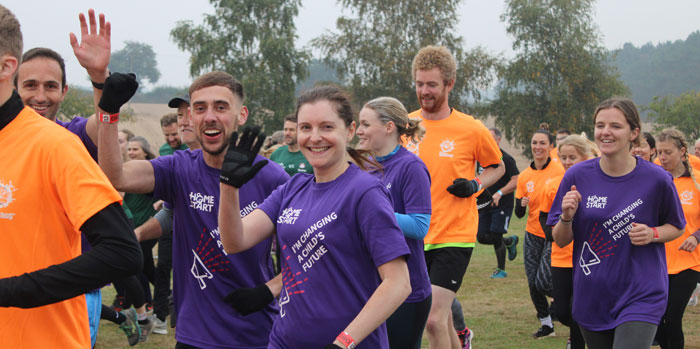 It did not take long before the whole team was soaked and covered in mud. Less than 5 minutes. This was because the race organisers, used to herding cattle, channelled the runners directly into a sort of giant sheep dip that you might expect to find on Clarkson's Farm, and proceeded to pump pond water over them from a great height. After the dip, young-blooded Matt sprinted ahead, with James and Shaun frantically chasing his tail, while the rest of squad squelched after them.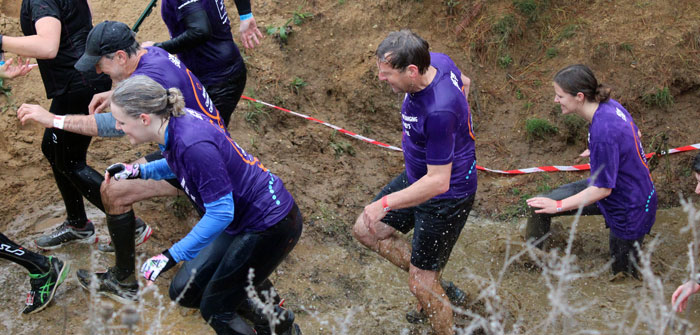 Matt, James and Shaun formed a pack, ducking and weaving their way through to the front of the crowd. Alice and her partner Alex led a second group, scooping up father-daughter duo Ant and Chloe Agar who had been enjoying the beautiful Wantisden Valley at their own pace, allowing themselves enough time at each obstacle to ponder the questionable smell and the proximity of the mud to the pigs they had been admiring, so they needed to be kicked into action! Almost exactly midway between these two groupings ran Katie, Infotex's ever-reliable Production Manager moving with consistency and speed, keeping the two groups connected so that it was still one team.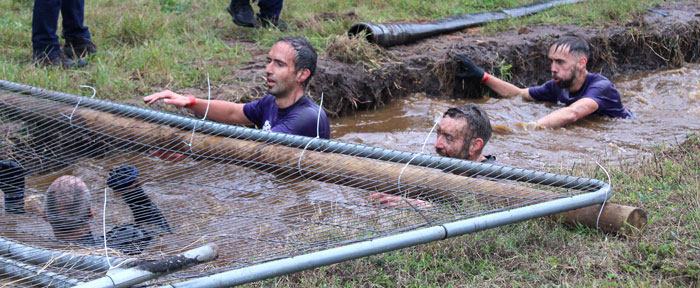 The Race
All of the team did fantastically, significantly thrashing the 2+ hours time set 8 years prior (with much fresher younger legs). James (53.33), Matthew (54.35) and Shaun (54.45) came in an impressive 3rd, 4th and 5th from their group of around 300 competitors.
Katie even more impressively (1:07:20) finished shortly after and took gold as first woman to finish.
The rest of the team were not too far behind these fine athletes and crossed the finish as one less than 15 minutes after Katie, placing Home-Start Infotex in the top 30.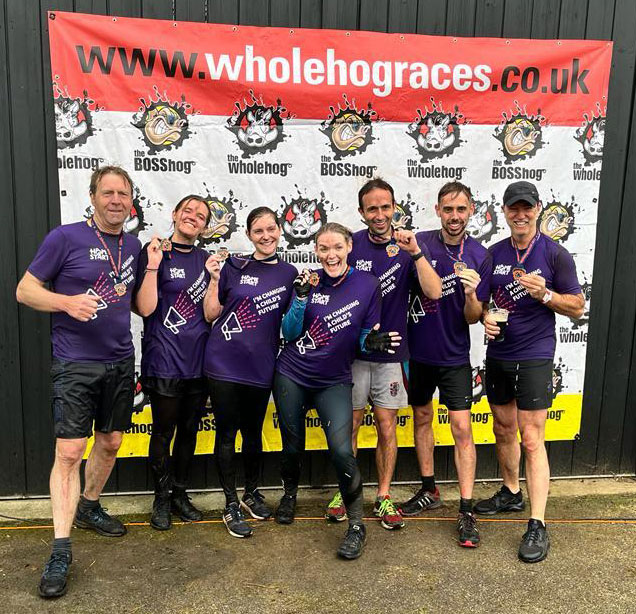 About Home-Start
Too many children miss out on the most important years of their life because of family crises. Home-Start is always there for families who are reaching breaking point because of isolation, bereavement, illness, poverty, and more.
The winter of 2021 is going to be another particularly tough one for countless families across the country who are lacking the support they need post-pandemic, against a background of rising costs when the £20 Universal Credit top-up has been withdrawn.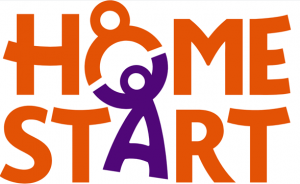 The difficulties of isolation, the effects of postnatal illness, disability or mental health issues, bereavement, multiple births, and poverty or financial difficulties are just some of the challenges faced by families in the UK. No matter who you are, a difficult life-changing event can happen to anyone.
Home-Start supports creating more stable, loving, and fun childhoods, working with parents and children together, spending time at home with families, giving children what they need for their first day at school, helping families access the services they need, supporting young mothers, and creating groups for parents to get together and talk, and much more. Their approach is individual, expert, confidential, and compassionate, powered by an amazing 58,000 volunteers across the country, each of whom is giving more generously than we can all know.
At the time of writing, we are inching closer to our target to raise £2,500, which we are determined to exceed by as much as possible.
To donate to this fantastic charity go to justgiving.com/fundraising/infotex
For more about Home-Start see their website home-start.org.uk
A special thanks also goes to Airborne Fit for helping us with our training, and sponsoring the event.