TikTok is the new kid on the block a social media video sharing mobile app that also incorporates live broadcasting. The app has amassed an active user base of 500 million as of June 2018. It is available in 75 different languages since is was launched in 2016.
"TikTok was the most downloaded app on App Store in the third quarter of this year 2018 (beating Facebook and Instagram) with downloads growing from 92 million in the previous quarter to 185 million."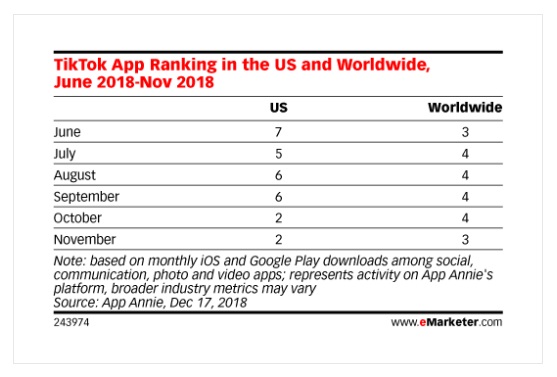 What is TikTok
The 15 second short form video sharing app originally known as Douyin owned by ByteDance a Chinese company was rebranded for the international market to be known as TikTok.  The company merged with musical.ly a popular app used by 70 million young people in the US that was purchased for $1 billion in 2017.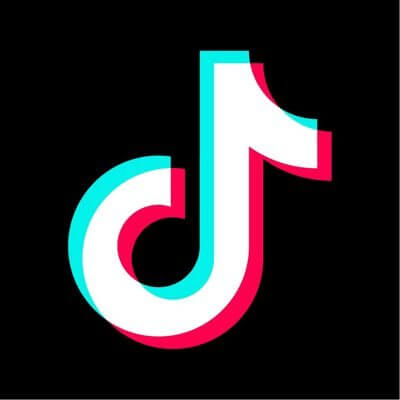 TikTok's Mission
"Our mission is to capture and present the world's creativity, knowledge, and moments that matter, directly from the mobile phone. TikTok enables everyone to be a creator and encourages users to share their passion and creative expression through their videos."
Features
The app allows users to create short video clips that are simple to edit on the go from your smartphone with built in special effects that include a variety of filters and emoji stickers.  The app has a similar feel to other social media networks such as Snapchat and Instagram that feature filters and live broadcasting.
To shoot a music video the user chooses a song from TikTok's music library that contain a variety of genres such as pop, hip-hop and rap from here the user can lip-sync to songs.
Other popular content creation ideas for TikTok videos typically include comedy skits, dance, vlogging, food, DIY, sports, memes, animals and more. The videos can be then shared across popular social media platforms.
Users
Currently the majority of TikTok's users are Generation Z however celebrities are starting to adopt the app such as Jimmy Fallon the host of NBC's talkshow "The tonight show Jimmy Fallon".
TikTok Challenges
One of the apps feature is the hashtag challenge that allows users to create short videos that include music clips on certain topics such as lip syncing.  Jimmy introduces a new segment in his show called "Tonight Show Challenges" and asks viewers to participate using the TikTok app to submit a version of his #tumbleweedchallenge for a chance to be featured on the show.
Over the Christmas period and New Years Eve TikTok launched its first large scale marketing campaign worldwide using a series of themed hashtags and challenges. In the UK the social media apps target market was young millennials in London running out-of-home (OOH) promotions an increasingly popular advertising medium.   OOH advertising formats fall into six main categories: billboards, street, roads, highways, transit, and alternative.  TikTok put on an impressive OOH display on new years eve at the Burj Khalifa skyscraper in Dubai, United Arab Emirates.
In summary there are many viral apps that come and go Vine being a classic example.  TikTok has the advantage of a large userbase currently that is expanding at a rapid rate with around 800 million downloads going into the new year.
The social media app is backed up by its owner the massive privately held Chinese company ByteDance worth an estimated $78 billion.  Live streaming is big business in China with the introduction of 5G rolling out, the country is looking to make its mark worldwide establishing a social media platform.  It has entered the market at the right time as video is becoming more prominent.
A combination of its success or failure could lie in different areas whether that be the user experience, longevity of the app, trust in the companies privacy policy and future competitors.  Facebook have quietly launched its own version of TikTok named Lasso which is lagging behind.
Youtube the billion dollar company started out  in 2006 and was seen as just a small video platform featuring viral videos of cats and has now grown to become the worlds second largest search engine with multiple features including livestreaming.
Social media marketing agencies and advertisers have started to take notice of TikTok looking at the platforms top influencers for example Ariel Martin aka "Baby Ariel" the 18 year singer and US social media influencer with 29.2 million followers on the app.  TikTok has the potential to become another social media platform for influencer marketing in 2019.