The year is 2019, Coronavirus is not yet a global issue but one business is about to start its own epidemic. A widespread contagion for fitness fever around Suffolk…
When Luke Read and his Airborne Fit team came to us that year with their vision we built a website to best match that and their brand which all parties were delighted with.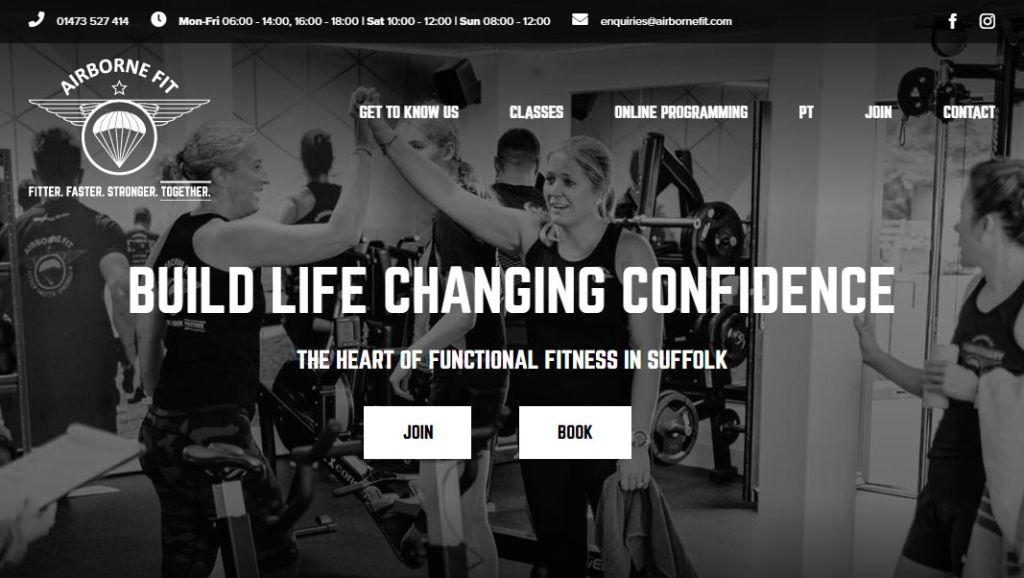 Two and a half years later, their business and market sector, like many others, has vastly evolved. It became quite obvious that their website and brand no longer matched who they are and what they're really about.
With that in mind, and after various meetings with the client, we amended the current website to create a sleeker and simpler look. We adjusted its focus towards the warm, team spirit which Airborne Fit strives for, while also keeping an element of passion and hard-work across the site.
The new and improved website is now live and the most notable changes include:
Addition of 'More Than Just A Gym' and 'Online Programming' pages
Testimonial section across the site
A 30-day free trial sign-up form
New static banner with simple call to action buttons
New colour scheme and imagery throughout
It's been a pleasure working with Luke and Michael at Airborne Fit on this website refresh project and we believe the changes have really helped achieve the new image they came to us for. Take a look for yourself!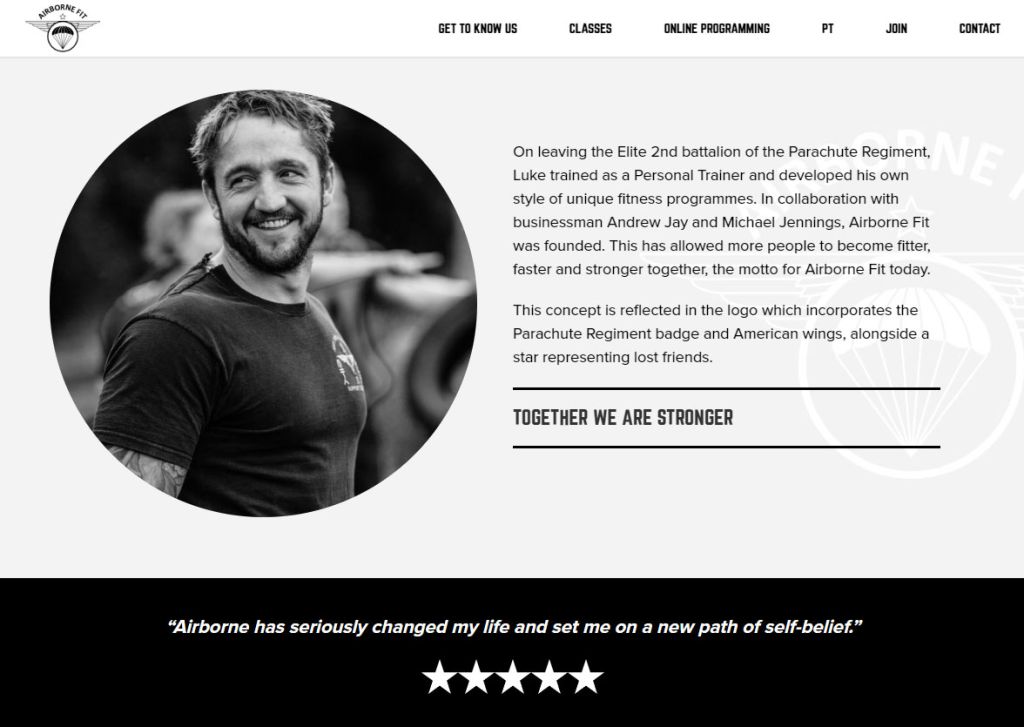 "Infotex were brilliant from start to finish with redesigning our website to reflect the change of look and feel we wanted post-pandemic. Communication throughout was brilliant, they listened patiently to our aspirations for it, fed-back creative ideas we hadn't thought of and brought our ideas to life to deliver a final product that mirrors exactly what we wanted. We now have a website that is dynamic, yet feels totally personable, clean and simple to navigate. Thank you guys."
Michael Jennings – Airborne Fit
If you have an existing website that needs a refresh, please do get in touch. Whether you're an existing client or someone looking for some new specialist website support, we're more than happy to help!