A new feature-length documentary "Explorer" hits cinema screens this month, looking at the life of adventurer Sir Ranulph Fiennes. Kicked out of the SAS, he has since been crowned as the "World's Greatest Living Explorer" and dubbed "gloriously and refreshingly mad" by Prince Charles.
Infotex have been involved with Fiennes' projects for over a decade. We created the Transglobe Expedition website, which hosts an archive of material relating to his journey to circumnavigate the globe. Rather than the more traditional east–west route around the equator, Fiennes' team travelled north-south via the Sahara Desert, the Northwest Passage and snowmobiling across both poles – including a break to play cricket at the South Pole.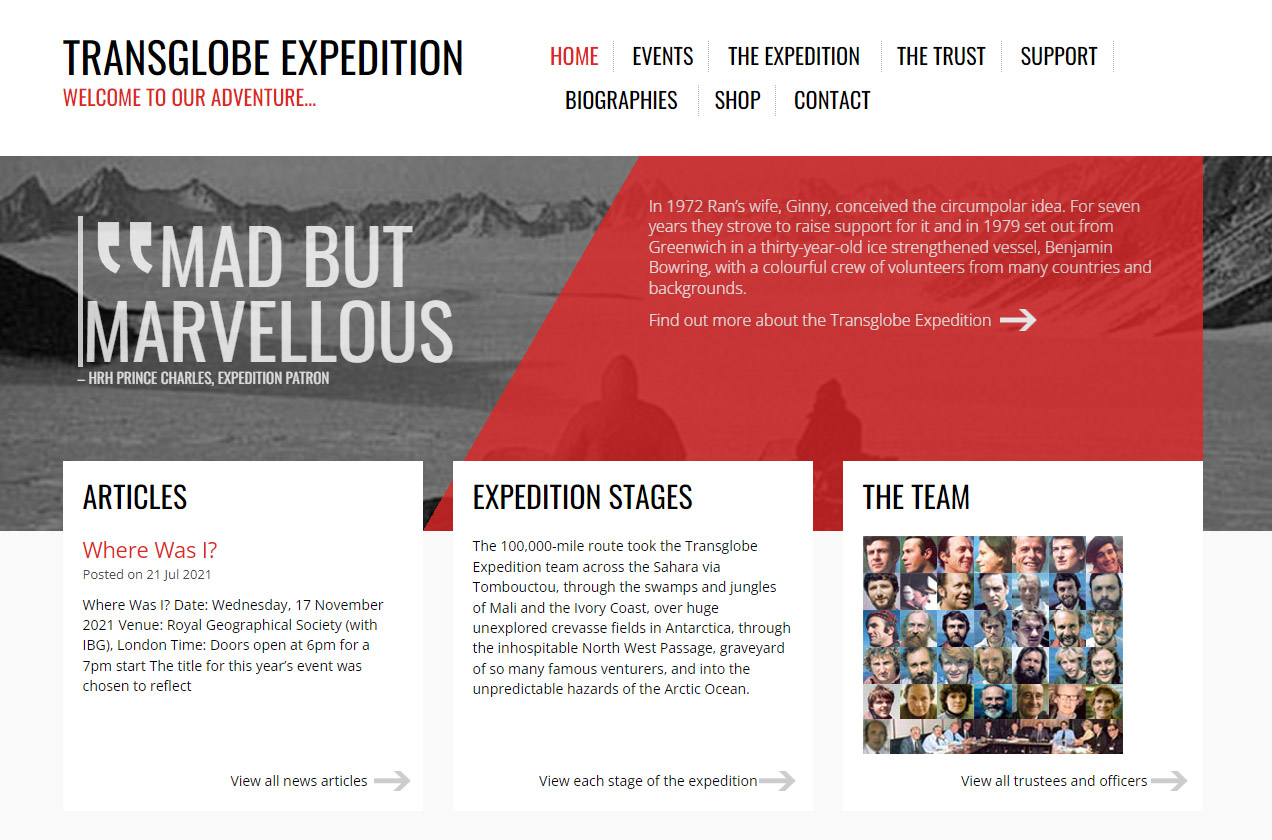 In 2013 we were invited to create a site for The Coldest Journey. This expedition had the aim of being the first team to ever cross the Antarctic during a polar winter, where temperatures can go as low as -70C. Unfortunately, Fiennes had to pull out early in the project after suffering frostbite, but the team went on to raise over $10 million for Seeing is Believing, a global initiative to tackle avoidable blindness. The website had clear donate buttons, a live tracker to follow the team's progress across the ice and a login area for schools to access educational material.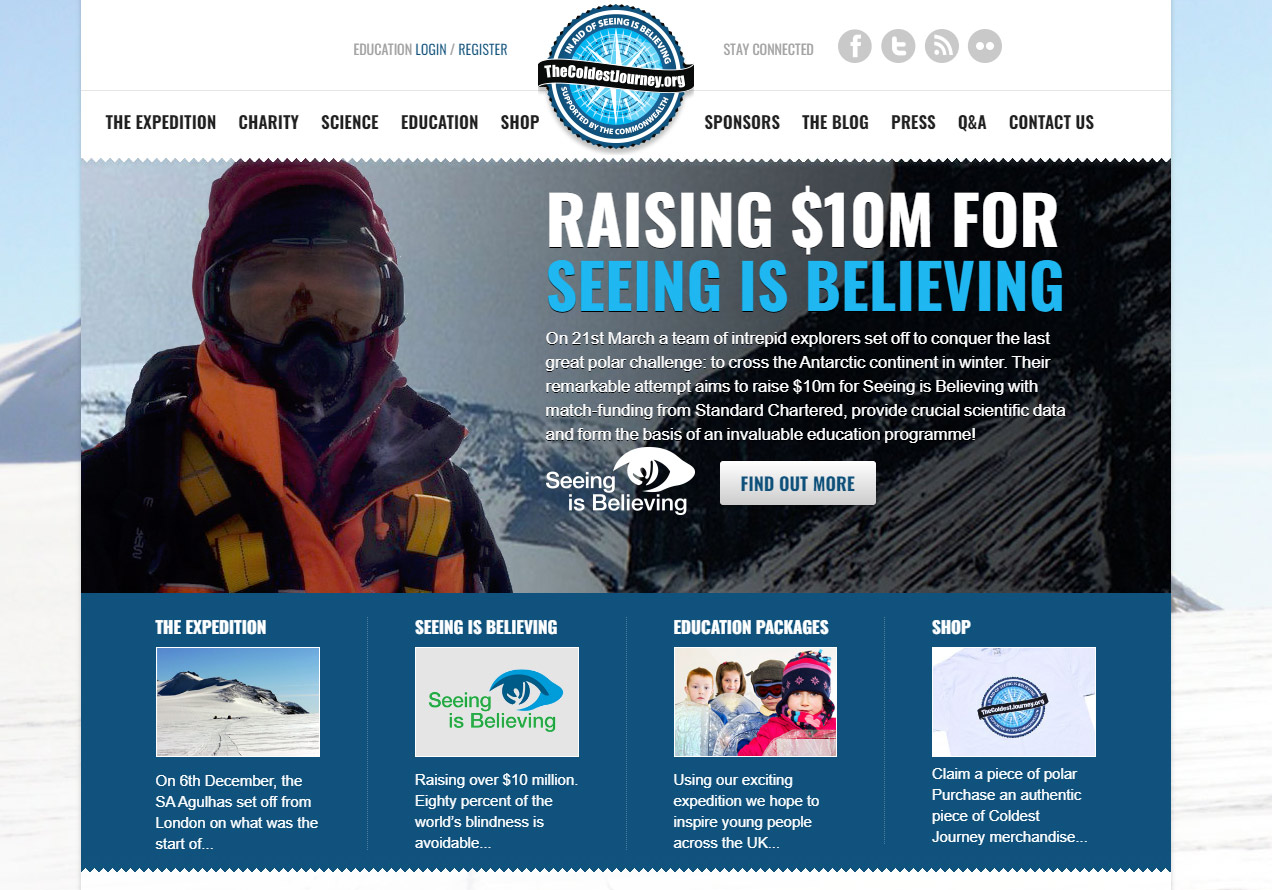 It's well known that Fiennes has a rule to never pay anybody for anything at any time in relation to his adventures, and, yes, this does extend to the websites we've produced. Still, we're proud to have supported his projects over the years, and look forward to seeing Explorer soon.
Watch the trailer below.