The National Youth String Orchestra website needed to promote the benefits of joining the orchestra and outline the audition process to interested musicians.
Key to the site was to aid in the back-office management in processing applications, supporting auditions, and a password protected area so members could get the latest information about upcoming courses.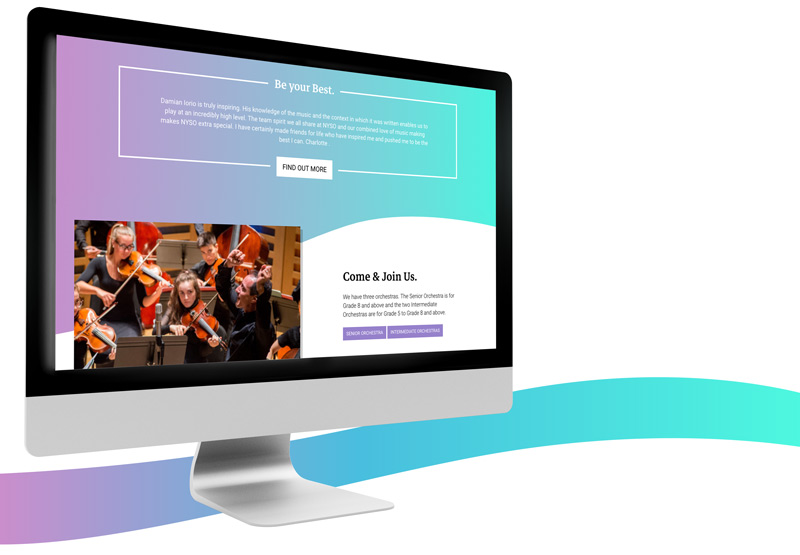 A bright and airy website, with colourful gradients throughout provide a fantastic online platform for NYSO to communicate their benefits. Through using a dynamic form creator, NYSO can now take charge of their onboarding process, with a secure centralised database of applications that can be accessed by team members.
The same system allows parents and guardians to provide online approval of key permission forms. All this drastically reduces the requirement for paper forms and emails, and speeds up office tasks across the distributed team.