The new website needed to have a clear user journey for their key audiences, each of whom have a different requirement from the website. A bespoke members area was also in development with another technical team, live data from which needed to be displayed on the new website.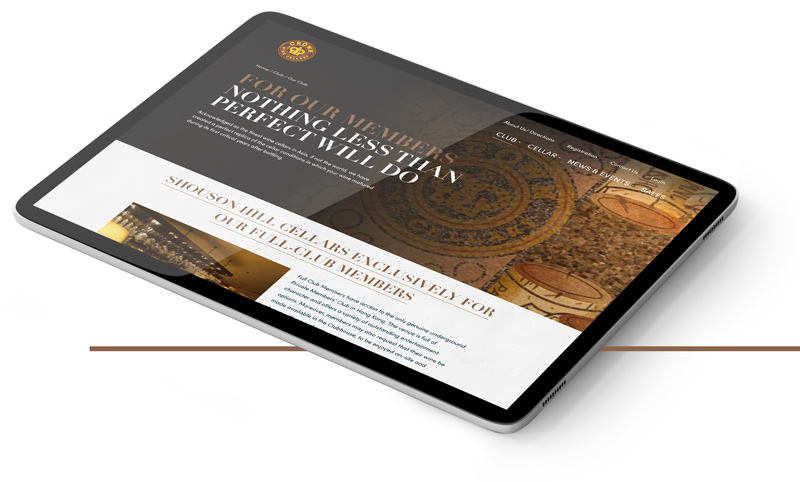 We began with a comprehensive requirements meeting with key stakeholders to discuss the project, going through the user journey and information architecture. This included a detailed technical specification to agree the data flow from their member system to the new website. We used the concept designs from Crown Wine Cellars and their branding agency to create website visuals, following which our team of developers built the templates and provided the HTML and other files required by CWC's team for their bespoke members area.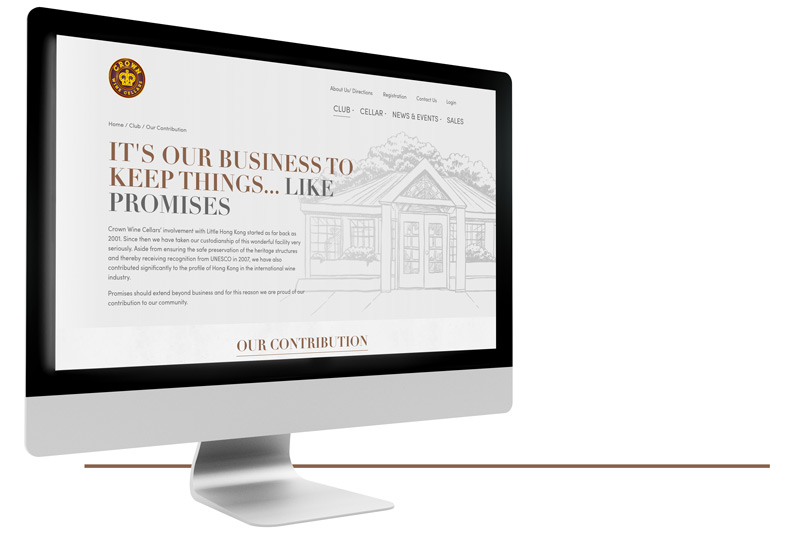 "Our website was in urgent need of an update. Everything from the design, the graphics and the user friendliness needed revision.

Infotex were attentive, responsive and efficient in their handling of what we wanted. Being the leading wine storage company in Asia, but with a very special heritage, we had to find the perfect balance between performance, modernity and tradition. The end result speaks volumes for the intelligent way that Infotex was able to approach these demands, and deliver what was needed."
Gregory De'Eb, Crown Wine Cellars
Fascinating photos and detailed information showcase CWC's extensive history, and, with clear and stylish signposting throughout, all users can easily navigate the new website. The wine sales area utilises a plugin developed by our team to allow customers to view and purchase wine or access the private members area via a seamless login link. Visit: crownwinecellars.com