On April 23, amidst the froth of the Covid-19 crisis, we have been acquired by Shout About Suffolk, and we are now operating within the warm embrace of a family of emerging brands, with access to some fantastic business brains.
Shout About Suffolk works to nurture the next generation of Suffolk businesses, helping talented companies reach their full potential. Its founder, Paddy Bishop, has commented that "we have long shared a great relationship with Infotex, and know that thanks to their commitment and dedicated team, they will be able to help more Suffolk businesses achieve local, but perhaps global recognition too."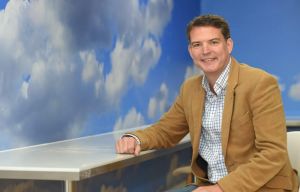 The commitment to Infotex by Shout About Suffolk is a tremendous boost, during a difficult time for all of the business community. We welcome having the opportunity to share in the excitement that goes with new entrepreneurial ventures, and to being an integral part of our clients' success.
As we all worry our way through this Covid-19 pandemic, we can be certain that the world and our markets are going to be changed forever. Online sales and business activity have been critical during this lockdown and it seems that their growth will accelerate. One of the keys to the recovery of our economy and wellbeing is going to be these entrepreneurs, who seize the opportunities to build new businesses in new ways, so it is exciting  for all of us in Infotex to be a part of it.