Everyone has their own idea of what the future will look like… but in the fast-moving digital world, the future is never far away. We've asked some of our team what their predictions are for the coming year. Do you agree?
Augmented Reality for Enhanced UX
The word 'metaverse' was runner up for the Oxford University Press Word of the Year 2022 – a telling sign of the growing conversation around a future where digital and physical worlds merge. Contributing to this future is the growing traction of Augmented Reality (AR), a type of Extended Reality (XR) that is on the rise along with Virtual Reality (VR) and others.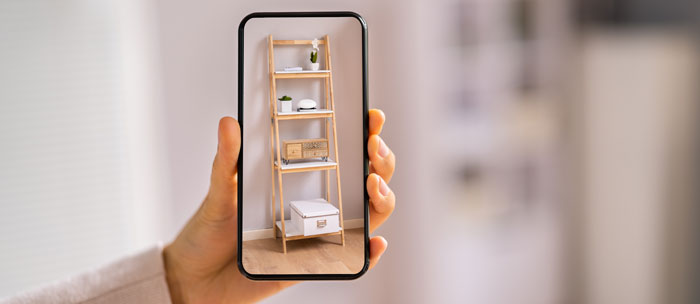 Note, for instance, the new World Cup FIFA+ Stadium Experience, an augmented reality overlay that allows stadium audiences to view stats, heatmaps, insights, and VAR replays on their phones while they watch the match live. This is just one of many examples of AR, a technology that brings together digital data and the physical world and is predicted to reach a global market of $50 billion by 2024. While technology is usually implemented on mobile apps – such as Amazon's View in Your Room feature or the Ikea Place app – it is starting to be implemented on websites too, such as knitted tie store Broni and Bo's virtual try on. AR might prove to be particularly beneficial to business owners from sectors such as beauty, manufacturing and tourism. 
Motion UI
Amidst the online constant buzz of activity, brands and platforms alike are battling to create meaningful and memorable user experiences. Motion is one of the ways that your brand's website can stand out and hold on to user attention. Implemented well, a user experience including motion can communicate a story, sequence, or transition more effectively than one without. 
Interfaces that include motion do not have to rely on plugins but can be integrated through development frameworks. Enhancing your website and brand through Motion UI doesn't have to mean animation or videos – additions as simple as the motion micro-interactions that occur when a user hovers over an action point or clicks a transition button can make the difference between a static website and one that ignites a user's interest. Take a look at the Motion UI on our own website, for example. 
Voice search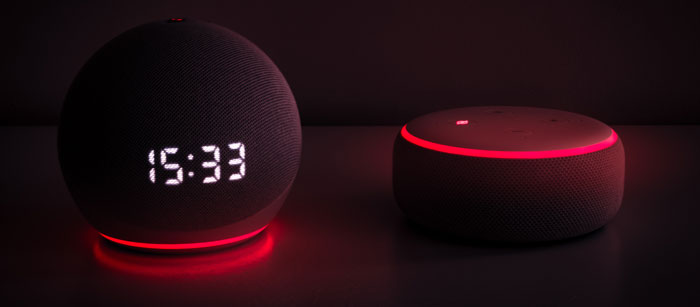 As the internet grows and changes, the popularity of voice search continues to rise through Amazon Alexa style devices and "Hey Siri" requests. And, with the increasing popularity of Internet of Things (IoT) devices, such as smart speakers, this trend doesn't show any signs of decline. This is not a trend to ignore: optimising your business for voice search will help with every aspect of your overall SEO. Click here to  find out more about what steps to take for voice search optimisation.  
Progressive Web Applications (PWAs)
You may not realise, but many websites that you visit are actually using PWA technologies to provide an experience closer to that of native applications. You can see this when you visit sites like Twitter, Gmail, etc. 
Progressive web apps are essentially web applications that feel and function like a native mobile application. This means they increase the quality of user-experience by offering advantages such as offline use, hardware access, push notifications, and the ability to be "installed" on the user's device. While these clever web apps have been on the increase for a while, their popularity shows no sign of slowing down. Click here to read more about progressive web apps. 
Single Page Applications & Websites
Single Page Applications (SPAs) are a key cause of our constant scrolling habits. SPAs work inside a browser to offer seamless user-experience by dynamically loading as a single page. This way the user does not have to wait for the site to continually reload, and can enjoy uninterrupted scrolling. They can offer better page performance, data protection, and work efficiently if the user has poor internet connection, as the content loads completely at the first sign of communication with the server. 
 Single-page websites (SPWs) work in much the same way. Website content, such as that which might otherwise be found under a "Work" or "About" tab, is fully loaded on the initial page and can be navigated by links within the one page. These intuitive and well-structured single-page websites increase the likelihood of maintaining the attention of users, and enable control of the order in which information is absorbed. Compared to multi-page sites,  the site design and development requires less time and money and is more suited to optimisation for mobile devices.
Smart Content
Smart Content refers to the dynamic elements of your website that change depending on the site user profile. It targets individual customers with a personalised experience, and also decreases site loading times to drive significantly higher conversion rates and ROI. Read more about Smart content loading in our blog.  
Sustainability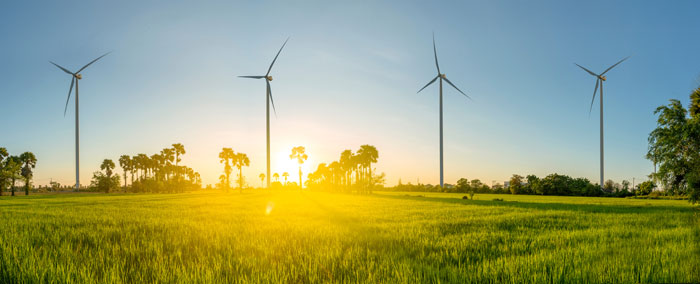 The green transition is here, and, with the internet as a major producer of carbon emissions, web developers have an important role to play. From sustainable web design, to efficient web development, to green hosting, there are many things website creators can and should be doing where possible. As awareness grows about the need for online business that cares for people and planet, and creative solutions increase, we expect sustainable web development practices to continue to grow. 
Security
One of the less sexy elements, but for any company that has ever experienced a cyber attack first-hand, online security has always been extremely important.
During 2022 we saw an increase in large-scale nation-state cyber-attacks, such as the Russian attacks against Ukraine and Montenegro and the unidentified attack on the New Zealand government.  In 2023 businesses should expect attacks of this kind and scale to become more common and sophisticated.  Some of the more pessimistic members of our team would not be surprised to a government body or key public services (or comparable body) is brought down due to a cyber attack.
These security concerns are not just reserved for large corporations.  In 2022 research by the world economic forum found that 95% of cyber security issues were caused by human error or a lack of cyber security concerns.  Website and Web applications process a lot of valuable data, and with more company assets moving to the cloud to accommodate hybrid/remote working, the potential damage caused by cyber-attacks has never been higher.
Conclusion
Many of the trends we see for 2023 are very similar to those we saw in 2022. Will 2023 be the year that web3 finally kicks off? or the year that there is a considerable push on hardware that supports ARs, making it an essential part of our daily lives? Only time will tell!
One thing is certain. However, companies that provide clients and customers with the best user experience will thrive in 2023. There is a lot of new exciting technology out there that is easy to get excited about, but there is no magic bean this year that will separate the pack. Companies that take the time to understand their customers and demographics and tailor their website and online marketing to utilise the above tools (motion UI, smart content, PWAs, AR etc) correctly will come out on top.