We don't need a pandemic to remind us that everything starts in the home. The earliest years make the biggest impact on a child's development, so it's incredibly important that parents and their children get the support they need when times get hard. Home-Start supports 56,000 children in 27,000 families across the UK in a unique way – by being there for parents, in their time of need. 
The difficulties of isolation, the effects of postnatal illness, disability or mental health issues, bereavement, multiple births, and poverty or financial difficulties are just some of the challenges faced by families in the UK. No matter who you are, a difficult life-changing event can happen to anyone.
Home-Start works toward creating more stable, loving, and fun childhoods by working with parents and children together, by spending time at home with families, giving children what they need for their first day at school, helping families access the services they need, supporting young mothers, and creating groups for parents to get together and talk, and much more. They take an approach that is individual, expert, confidential, and compassionate.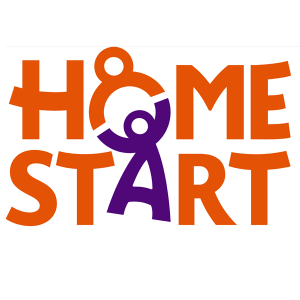 Infotex have chosen to take part in fundraising for Home-Start, and in case you can't guess why we think they're such a fantastic charity, I asked our MD to explain:
Ant Agar, Infotex's Managing Director, said "In the lead up to Christmas 2020, we were looking for a good cause relevant to the challenges of COVID19.  With the second lockdown pending, we were feeling very aware at Infotex how lucky we had been throughout the pandemic so far. Times had been difficult, of course, but we felt blessed to already be working online as we do, and to be able to keep working. 
A friend told me about Home-Start, so I started reading about them.  I was immediately impressed by the impact they make, so I contacted their Head of Fundraising Anita for a chat. I was taken aback by the extraordinarily broad reach of the charity and the support they give. They are doing a lot with very little.  Their work fills some gaps where health and social services is not able to reach. 
I think the way Home-Start achieves so much with so little reminded me of Infotex. As a small company of 23 people, we know full well how a few thousand pounds extra in a year can make a huge difference to an organisation. So it is within our grasp to make a meaningful contribution. We discussed this as a team, and, as we were not able to have a company Christmas gathering, we could give Home-Start a Christmas donation. 
In January, Anita joined us online for one of our daily online company catch-ups. The whole Infotex team was so impressed by what she had to tell us about the work they do.  Many were really moved by what they learned, and all agreed we would like to do more. So we decided we would, for the second time in our short history,  send an Infotex team to run in the "Whole Hog" in October, a 5-mile obstacle-filled, muddy, exhausting (and supposedly fun) race near Woodbridge, from which we aim to raise Home-Start a bit more cash.

The winter of 2021 is going to be another tough one for countless families across the country who are lacking the support they need post-pandemic. We know that giving a significant donation this autumn can make a difference.  So training starts now. I am personally feeling a bit daunted, but having a sense of purpose is a great help to get me out there running.  I hope all of our friends will be willing to reward us with generous donations to Home-Start when we reach out to them nearer the time"
The LENA early communication programme
We're going to drop in stories about the Home-Start project in the coming months, but to start you off here is an introduction to one of the Home-Start collaborative programmes, called the LENA programme.

Research has shown that the number of words children hear in their first days, months and years have a huge impact on their development in later life. There is a huge gap in the number of words children hear in the first four years of their life between children from lower and higher-income families.

LENA is a coaching programme for parents of children from birth to three years of age. Trained volunteers support families in their own homes to increase their communication and interaction with their child to ensure they get the best start in life. A structured programme over 12 weekly visits is supported by the use of ground-breaking technology developed by the LENA Foundation, which gives families personalised data on how many words a child is hearing and how many conversations they are engaged in. This information allows parents to work with their volunteer to be aware of how they are engaging with their children, and look for ways of increasing the number of words their child hears.

You can find out more about this programme, and hear other stories told directly from those who have been helped by Home-Start, through the Home-Start podcast series! 
To give your much-needed support, please visit our JustGiving page.