Healthcare systems in practice – understanding the need and how Infotex can help.
We launched Infotex UK Systems just before the COVID-19 hit. We were excited about its potential to support the NHS at the time but throughout the last 2 years we have really been able to explore how critical well designed, value for money systems will be for trusts and CCGs\ICSs.
The NHS is ramping up its focus on digitising itself, its staff and providing better channels through which patients can engage with practitioners and also help determine how best to manage their care.
The expectation is that as a result of the epidemic, all technology will see a jump forward but that any used within the Healthcare Industry will see a more poignant increase in pressure to deliver.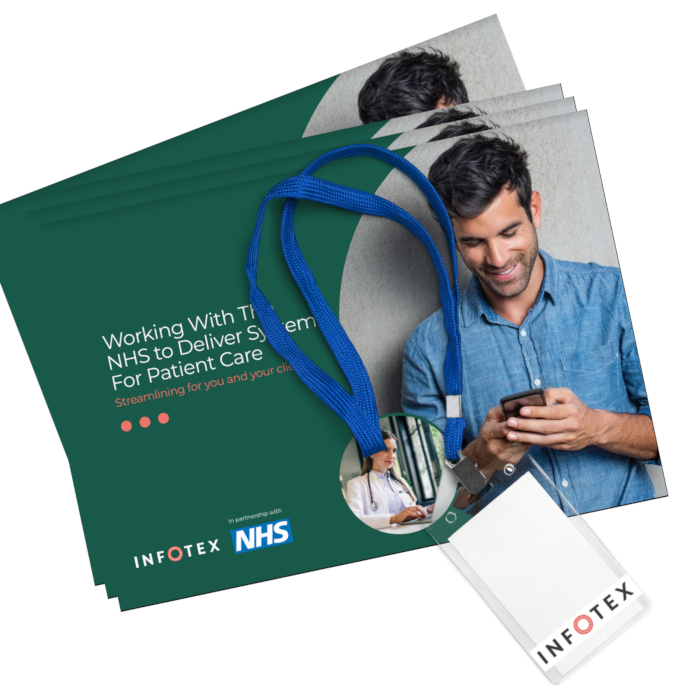 With this in mind, we are excited to be attending a number of key shows across the year so we can purposefully engage with operations and administration leaders to understand their actual and specific needs and challenges. Though we have gained enormous information through careful research, the best way for us to deliver value is to speak directly with those looking to improve their systems as each team and trust have such a vast range of requirements and challenges (even if they can broadly be categorised together).
We next plan to attend THE HEALTH PLUS CARE SHOW, in London on the 18th-19th May.
It is FREE to attend for healthcare professionals, you can find the show guide and other details at healthpluscare.co.uk/digital.
The show will cover 4 key areas;
Integrated care systems
NHS Trusts
Primary Care
Local authorities
Topics we hope to explore include:
How trusts will be working more closely together and the common challenges in meeting this around systems
How CCGs\ICSs will be looking to adopt new technology to overcome the backlog and also bridge gaps until more rounded solutions are ready to implement
How individuals are feeling about the increased need to move systems and operations over to digital platforms
We are looking to speak to anyone that is working in the healthcare sector that would like to share their thoughts and experiences of patients facing AND internal administration systems so we can better meet the needs of patients and the CCGs\ICSs we hope to work with.
Get in touch if you would like to chat either online or in person!
"The Healthcare Show in 2022 provides that long-awaited opportunity for the NHS to come together to reflect, respond and re-organise in the face of the monumental challenge it has endured over the past two years."
www.healthpluscare.co.uk
Want to arrange a meeting at the show or find out more about our systems? You can reach the team at:
debbie.keating@infotex.uk or via LinkedIn
alex.rawlings@infotex.uk or via LinkedIn
We hope to see you there!
To find out more about our healthcare solutions please visit www.infotex.uk/healthcare-systems or contact us for a brochure.
We'll also be at:
NHS Confed Expo: 15th – 16th June, Liverpool
Royal College podiatry show: 7th – 9th July, Liverpool
Integrated care Expo: 1st July, Newmarket