The General Data Protection Regulation came into effect on 25th May 2018. Its goal is to protect the rights of individuals where personal data is being used. It does this by outlining the rights of individuals, requiring a lawful basis for the processing of personal data, and placing expectations on how personal data is managed.
In practice, it can be time-consuming and difficult to adhere to GDPR and it is not always clear how specific scenarios should be interpreted. This sometimes creates a laissez-faire attitude towards it where it can be treated as a box-ticking exercise.
At its heart though GDPR, when implemented correctly, benefits us all. Fundamentally it is about understanding the breadth of the personal data that you are capturing and reviewing its journey from the individual through your business-controlled systems and processes and oftentimes its onward journey to third parties.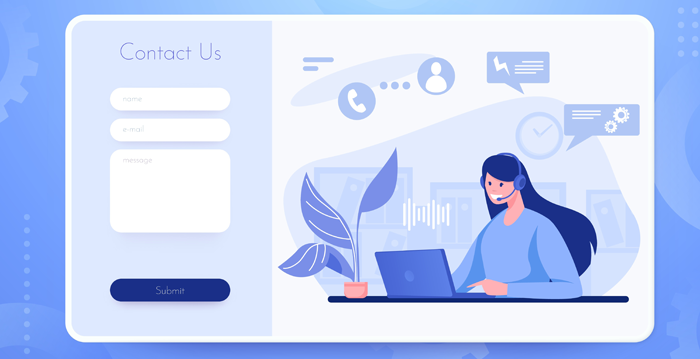 Without this process, it's very easy to fall into a situation where you are capturing personal data without even realising it. Keep in mind that GDPR takes a fairly broad approach to what constitutes personal data (including IP addresses and cookies where they can be utilised to identify an individual). Producing a modern website is complex and this complexity increases all the time. Whilst sometimes functionality is programmed from scratch for a specific website, there are also numerous choices when determining which 3rd party services to utilise or integrate with. Take something simple like an integration with a page-sharing service. Perhaps it utilises some embeddable code to render the icons and facilitate sharing. Innocent enough on the surface but is the script capturing any data? Is any of the data personal? Where is it sent? What happens to that data? How do we request its access/deletion?
Another common example is a contact form to capture a simple message (perhaps a name, contact number, and message). This seems relatively straightforward but there are a number of questions we should be asking such as, do we need all of that data? Where is the message being sent? Is it stored anywhere? Does it get sent via email to an email client? Is that being downloaded and stored? Is it passed on to other departments within your company or travel onward to other 3rd party systems? Would you be able to recover/delete that data if requested?
It's important to state that GDPR does not stop you from doing these things. It asks you to consider whether you need to do them and, if you do, that you do so responsibly and transparently without infringing on the rights of individuals.
From a business perspective, there is great value in understanding your data:
In the event of a cyber-attack or system breach things will be much easier to resolve if you have a firm handle on your data.
You may identify inefficiencies in the way that you process data.
You build trust with your customers by being open and honest.
We owe it to ourselves to carefully consider how we capture, process, and share personal data. We shouldn't just implement a new service, integration, or tool without first looking at it through a data protection lens. A useful exercise is to consider whether you would be comfortable with your own personal data being processed in that way.
As a final thought, we are entering a world where AI is going to be a part of our everyday lives. AI systems require input in order to respond (either in the form of a question or, as another example, the context around something being analysed such as a piece of code). This input has the very real possibility to contain personal or sensitive data. Where does that personal data go? Who is it shared with? Can it easily be recalled/deleted? These questions do not have easy answers and it remains to be seen how AI will be regulated to provide the same protections currently offered by GDPR.
If you need help understanding your data please get in touch.