Despite originating in the USA, Black Friday has been a staple of the UK shopping calendar for around 10 years. It was first introduced to the UK by Amazon in 2010, with the site regularly crashing due to high traffic levels. Asda then dared to introduce the first 'in-store' Black Friday sales in 2013 with offers of up to 70% off.
The idea spread quickly despite reports of broken bones in the shopping extravaganza. The annual shopping event planted deep roots on this side of the Atlantic, becoming a staple in the UK and global calendar.
To say a lot has changed since Black Friday's introduction would be an extraordinary understatement. Even if we didn't mention the obvious global pandemic, the cost of the living crisis and decreasing size of the UK economy, UK consumer shopping habits have changed dramatically.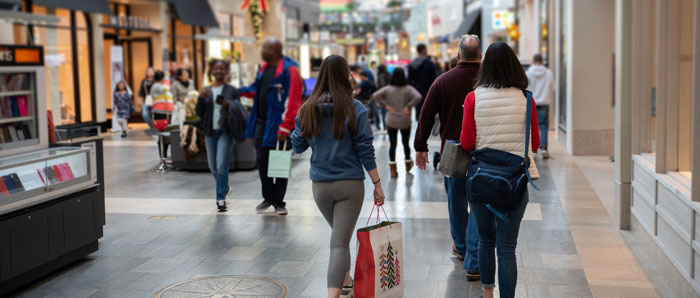 Black Friday 2022 is now over, and despite the doom and gloom of strikes and energy bills, the stats are painting a more positive picture than initially predicted. With our ecommerce and digital eye, we wanted to share a few of our observations with you.
Let's start with the overall online stats
UK sales are expected to be in the region of £8.7bn, only -2.3% down on 2021 (source: Statista) 

55% of orders were placed on a mobile (source SaleCycle)

Average order value rose 14.6% to c£125 (source SaleCycle)

Increase 16.6% in page visits, with an average of 6.98 per visit (source SaleCycle)

24% more sales generated by social commerce globally (source Shopify)
Online vs Instore
Long gone are the days when friends became enemies on the aisles of Currys when there appeared to be only one breadmaker (Other electric goods are available… maybe), and it had a 70% OFF red sticker. The sale has been moving 'online', with more customers shopping every year from the comfort of their living rooms.
Despite the end of the pandemic and a return to a more normal life, consumers continue to favour online. Footfall was up compared to 2021 but failed to surpass pre-pandemic numbers. 
Lower, Longer Offers
As the popularity of Black Friday has grown and shopping habits are moving online, businesses have had to adapt. With more significant investments into ecommerce and fulfilment, the offers have significantly decreased, making the offers more in line with other calendar sales (e.g. end of season or Boxing Day).
The average discount for orders placed in 2022 was between 12%-15%, far removed from the initial sales offers first introduced in the early 2010s. The reduced offer has meant businesses can extend the sales window, with many sales now lasting most of November.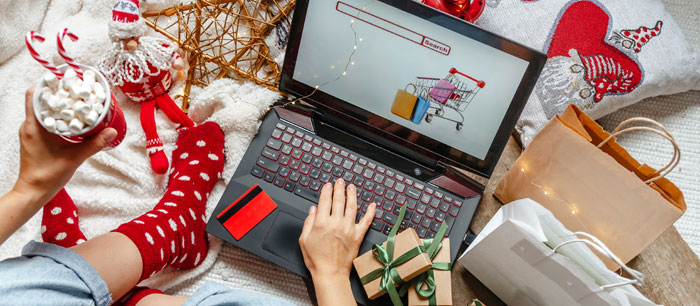 Careful Shoppers & Better Customer Experience
There is no avoiding the elephant in the room in the UK, with the cost of living crisis. While the figures are not as bleak as initially feared, there is no denying that shoppers are becoming more careful with their purchasing decisions. Mainstream publications have been offering guides to the best deals available to help with shopping.
I myself had a 'no impulse shopping' rule. All Christmas presents were chosen in advance, online guides were read as to where the best sale would be, and Black Friday itself consisted of knowing exactly where to get the best deal for my 4-5 purchases.
Good ecommerce businesses were, however, prepared for this, with increased newsletters and email communications to ensure their customers were engaged using tools such as countdown timers and abandoned checkout notifications. On the whole, this has worked, with clickthrough rates seeing an average uplift of around 200% from emails and messages.
Mobile vs Desktop
Every year we see more and more customers preferring to shop on their phones, and this year was no different, with 55% of all orders made on mobile. It is also expected that upto 89% of visits were from mobile devices.
Multi-Channel Campaigns
An interesting, but not completely surprising, revelation was that Shopify saw an increase of 24% in sales generated by social commerce globally across their platform.
Social media platforms like Facebook and Instagram are now mature, and following investment during the pandemic has several excellent ecommerce tools. Making it easier to adopt a more transactional-based social media strategy.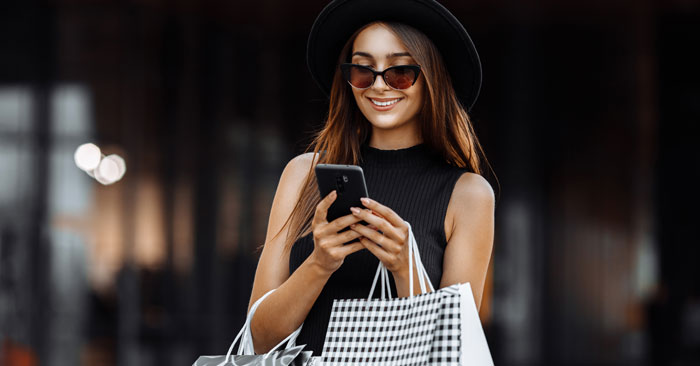 ---
Conclusions – and what to do in 2023
While many will argue Black Friday is not as significant as in previous years because it isn't causing a widespread shopping frenzy, I would say it is not declining but maturing. The 'winners' of Black Friday will no longer be those offering considerable bargains but sophisticated customer experiences that engage with and reward their audiences.
Top tips for 2023
Mobile-first
Looking at the data over the last 10 years, you will see a steady increase in mobile traffic over desktop. This is not going to stop. Look at your website through your customer's eyes on their mobile and look for ways to improve it. More and more, we are building sites for mobile users first here at Infotex.
Engage with your customers more
Make sure that you are talking to your customers. This can be as simple as offering your long-term customers exclusive deals or early access. Another quick win would be installing instant chat on your website to allow customers to easily get hold of you while on the website.
Smarten up your social media strategy
Don't just use social media to build your brand. Use it to promote your sales in advance. By sharing previews of exclusive deals, countdown timers, and other engaging content, you can build anticipation and drive traffic to your site.
Sell directly via social media platforms with Instagram. You can put your product right in front of your target audience.
If you want to talk about improving your website for Black Friday 2023, please do not hesitate to get in touch.