Welcome to the ever-changing world of investment! Bentley Reid is an independently-owned wealth management company that looks after the financial affairs of individuals, their families, trusts and charities. Their new website is our latest website to be released using the Video Box theme, following on from the success of Zer0es TV late last year. It is effectively a microsite to their corporate website, and shows Video, Audio, and Written reports on investment news.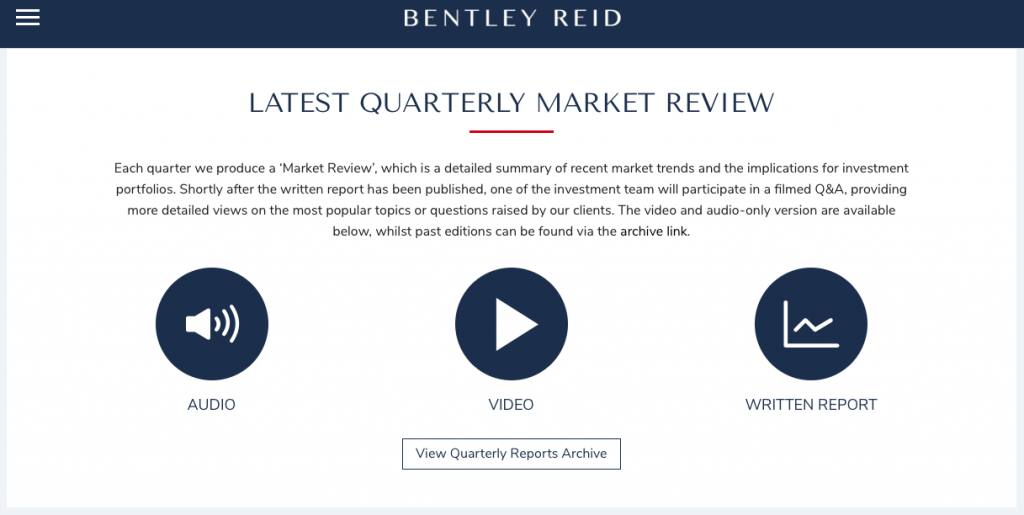 We will continue to update the site media on a monthly basis to help Bentley Reid keep their clients up to date with the top investment insights.
Check out the new website at https://www.bentleyreid.tv.