On building Scarlett & Mustard's first site some years ago, we always kept in mind that they were going to need an adaptable site that could be updated as the business grew. That time has come, and this month we launched Scarlett & Mustard's new, modernised website.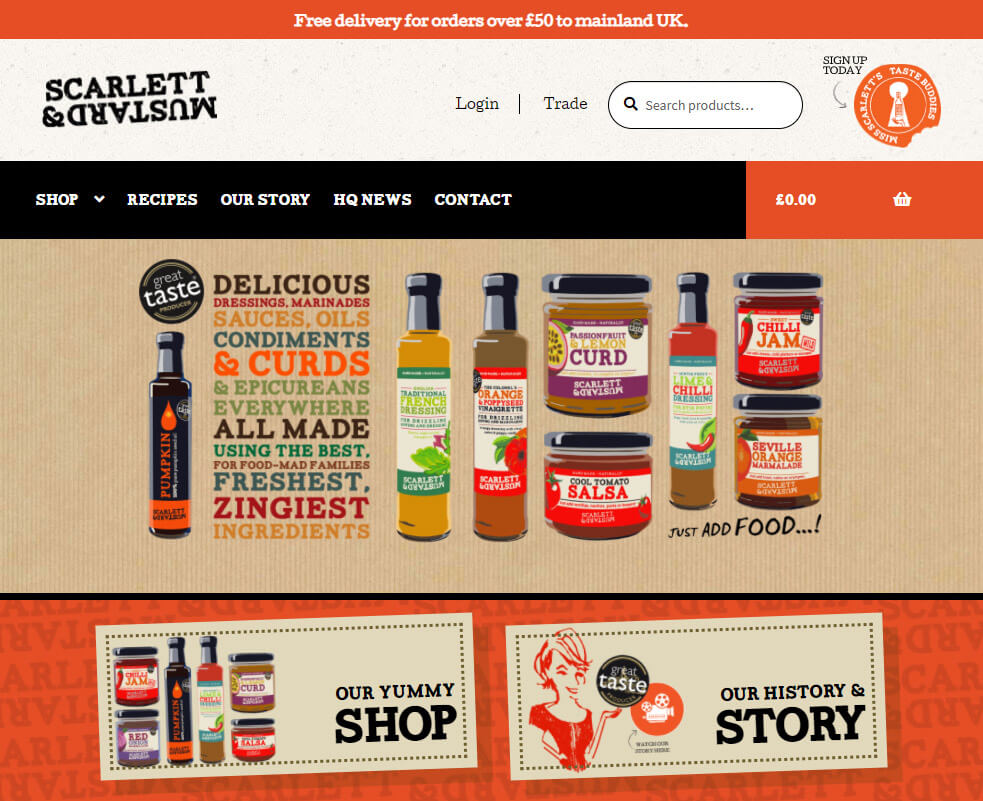 With the Scarlett & Mustard brand at its core, we improved upon existing site functionality and content to give a fresher look to the new website while maintaining consistency of feel.
Some of the new parts to the website include:
Product pages now have ingredients, nutritional information, storage and delivery information.
Recipes now showcase which products are used in them. These feature sections for prep time, cooking time, ingredients, and method.
Added a My Account area to aid repeat and regular orders
"The team have delivered all our objectives on time, within budget and to our complete satisfaction, and we are thrilled with our new website."
Sandy, Scarlett & Mustard.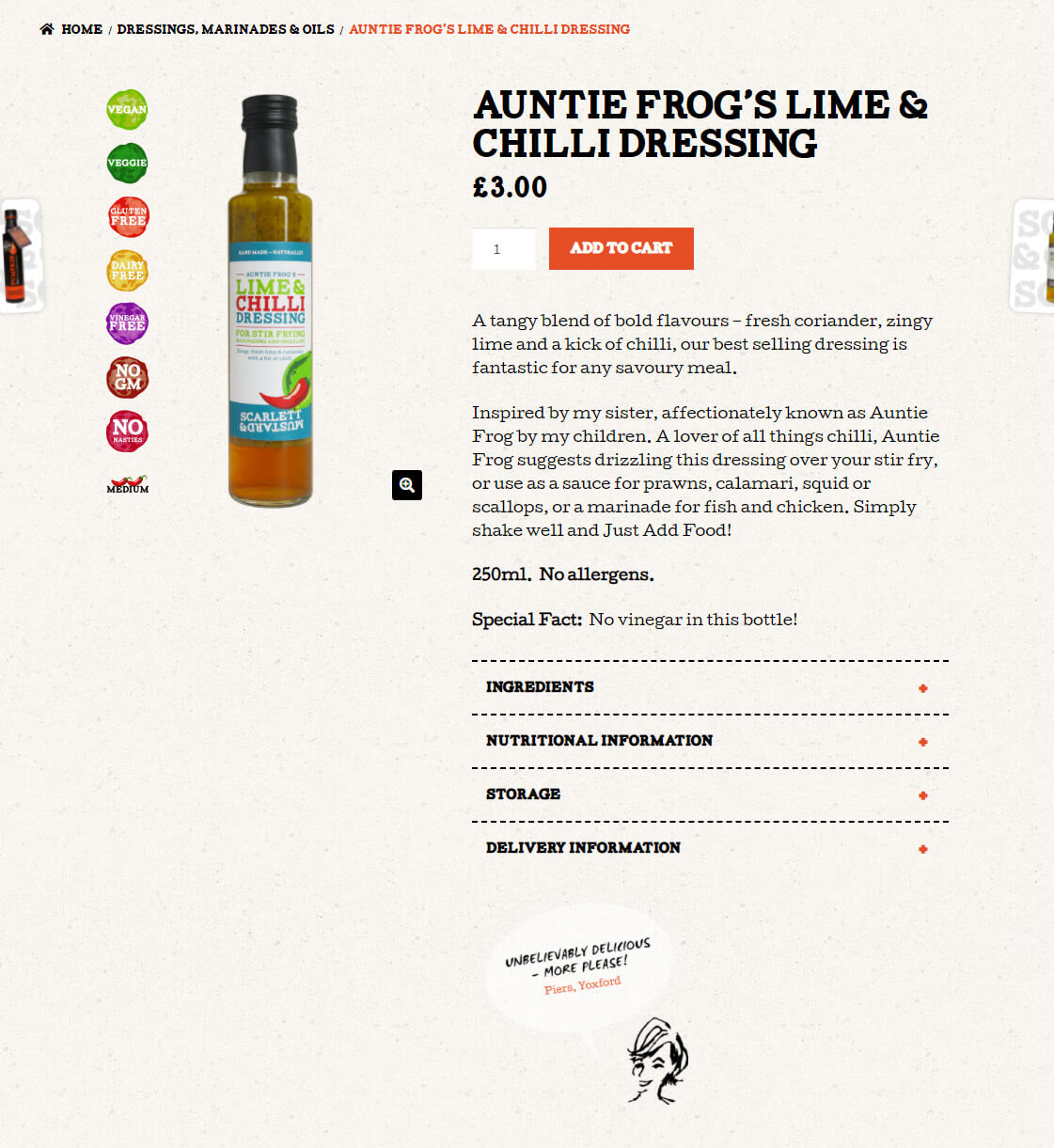 It was a pleasure to complete this new project and see Scarlett & Mustard's strong sense of brand identity taken to the next level online, where we will continue to support them flourish. We are really excited to move forward with the next phase of marketing the website.
Take a look at the new website and their delicious products at scarlettandmustard.co.uk.