At Infotex, we're known for the strength of our websites… but physical strength? Not so much…
It'll come as no surprise, then, that our team training for the Whole Hog in October, in aid of Home-Start, is proving a bit of a shock to the system. Luckily, Luke at Airborne Fit has kindly stepped in to help our team get fit for the big day.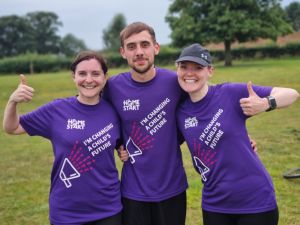 With our bodies usually glued to the desk chairs, the three of us were rather apprehensive when we turned up at the Airborne group workout session. The feel good factor and friendly faces soon lifted out spirits as we began what promised to be a real test of endurance. Starting with 5,10,15,20,25 repetitions of exercises – squats, press-ups, star jumps, sit-ups, planks – before ending in a jog and a plank until the 2 minute timer was up. Then rest… We wish! Same again, this time trying to better our times whilst keeping a good form.
At this point we were struggling, yet the worst was still to come. We had 1 minute to do as many repetitions of an exercise as possible before a 30 second break followed by another minute of an exercise, and so on… Around 6 rounds later, the circuit ended on a (roughly) 200 meter run to and from a distant tree. We were completely defeated, and our minds were very much set on a cold shower and bed, but more was to follow as just a few moments later we had to gear ourselves up for the same again. This time trying to improve the amount of reps we did before, which we can honestly say proved impossible.
However, once we dragged ourselves over the finish line and warmed down, there was a sense of accomplishment in the air amongst the group which certainly carried over the next few days (that, along with our very tired and achy bodies). It's that feeling which gives us no doubt we'll go again! Just as long as we have 3 free days post workout to recover!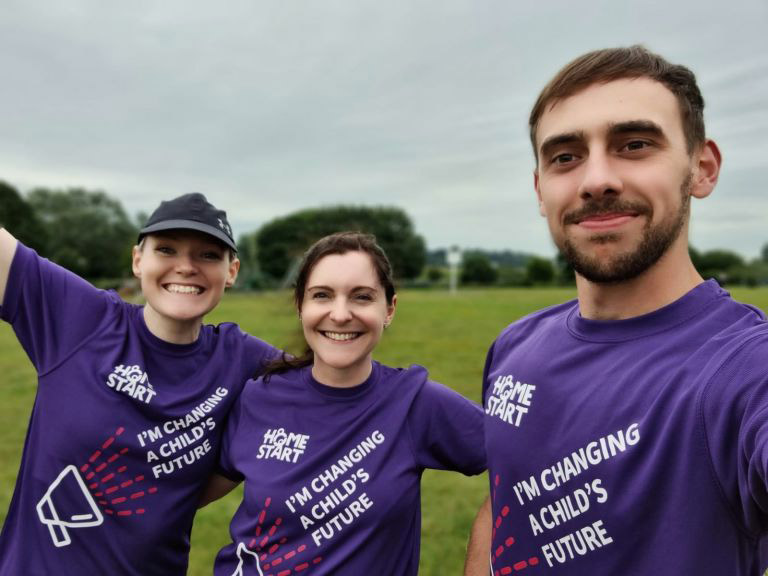 As you can imagine the team is feeling slightly daunted at this point by how much training there still is to go, but grateful to have Airborne Fit on our side!
If you're struggling to picture the mud, sweat, water and obstacle extravaganza that is the Whole Hog, you can watch of a video of the race in action… and you might be enlightened as to why we're putting ourselves through, what seems to us, such vigorous training.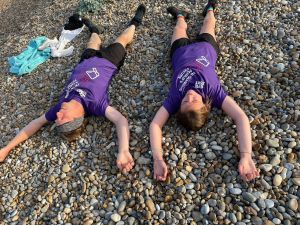 Hearing about the work done by Home-Start has made a huge impression on everyone here at Infotex, so the team motivation remains high with our goal in mind. We know that giving a significant donation this autumn can make a huge difference to the lives of thousands.
Please visit our JustGiving page if you would like to donate: www.justgiving.com/fundraising/infotex
About Home-Start
Children miss out on the most important years of their life because of family crisis. Home-Start helps families who are reaching breaking point because of isolation, bereavement, illness, poverty, and more.
The winter of 2021 is going to be another particularly tough one for countless families across the country who are lacking the support they need post-pandemic. Home-Start works toward creating more stable, loving, and fun childhoods by working with parents and children together, by spending time at home with families, giving children what they need for their first day at school, helping families access the services they need, supporting young mothers, and creating groups for parents to get together and talk, and much more. They take an approach that is individual, expert, confidential, and compassionate.
The difficulties of isolation, the effects of postnatal illness, disability or mental health issues, bereavement, multiple births, and poverty or financial difficulties are just some of the challenges faced by families in the UK. No matter who you are, a difficult life-changing event can happen to anyone.
For more about Home-Start checkout their website www.home-start.org.uk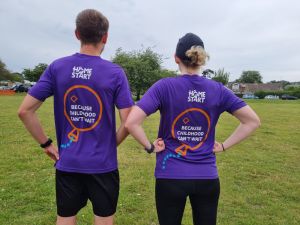 Thank you so much for taking the time to read this, and if you can, please visit our JustGiving page to donate: www.justgiving.com/fundraising/infotex