This is Part One in a series on our involvement in the Google Partners Elevator Programme
A key Google characteristic in my mind is the long play. They do something because they believe in it, and keep on doing it for as long as it takes for it to yield.
This idealism has anchors in the real world.  The pragmatic recognition that revenues come high on the list of priorities saw to it that Google Adwords got plenty of attention in the early years, since when the company has been able to power its way through numerous adventures, perhaps most notable of late being "driverless electric cars".
Of course, key to Adwords success was the early dominance of the "free" Internet search engine space – which required focus and brilliance – so that the advertising platform could dominate "paid search" in equal measure.
So here is this leviathan, powered by incredible advertising revenues worldwide to which Infotex has paid its dues in a small way over the years.  When I overheard Dan, Tim and Ollie talking about "Google Elevator", I thought "Well, they are making cars, why not elevators?"
So imagine my surprise and delight when we were invited as a (let's face it) rather small "Google Partner" to join their Google Elevator Partner Business Owners' Coaching Programme.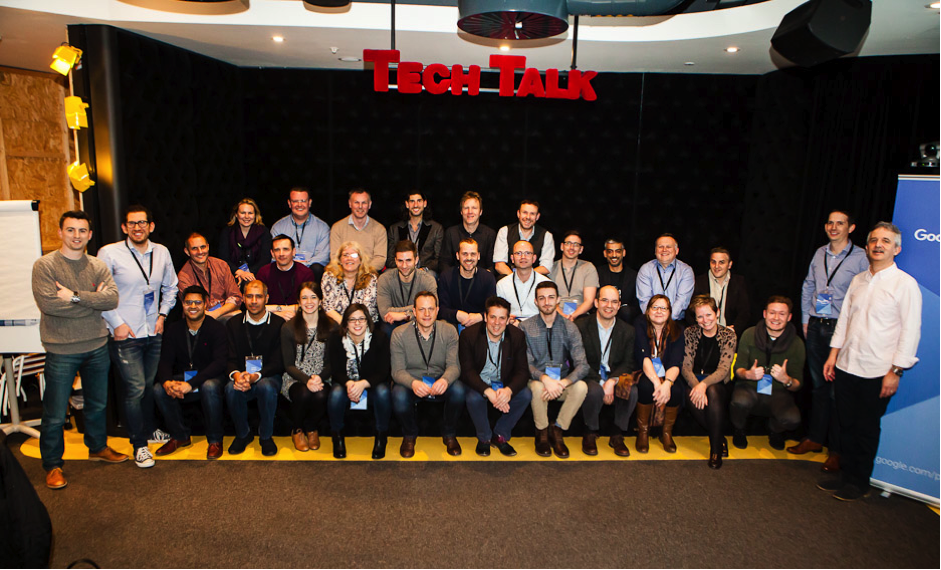 Google have recognised that there are thousands of hard working and intelligent people out there running digital marketing agencies, which when combined generate billions in ad revenues.  Often the work of a digital agency is challenging, commercially risky and just plain old hard going. To support this community and help us to do better, a handful of us were selected to join their Partner Elevator programme – these are the agencies in whom Google can see potential, and to whom Google is pleased to give back.
This programme bears all the hallmarks of other Google activity.  We have been provided with access to some of the best coaching and mentoring services around.  All in Google's London HQ with the legendary supplies of food and cupcakes.  Headed up by Robert Craven of The Director's Centre, a team of his consultants and Google staff have provided us with workshops, books and one-to-one coaching sessions to use in any way we wish for the improvement of our businesses.  Very Google.
For me this has come at an ideal time.  Infotex is 12 years in the making, and I am 53!  We have a great company that has already covered a lot of miles and has real strengths.  The time is right for us to look to the future and crystalise our vision for 2020 and beyond.
Robert and his team are inspiration combined with pragmatism – just as you would expect with all things Google. Here at Infotex we look forward to sharing insights over the coming months and how this experience will help you our customer.