Here are some little uplifting things we've found happening on the Internet this month!
Video killed the radio star? Maybe, but Radio.Garden is an app and website that lets you choose and listen to radio stations from around the globe. It aims to blur borders and connect people and places through the joys of radio.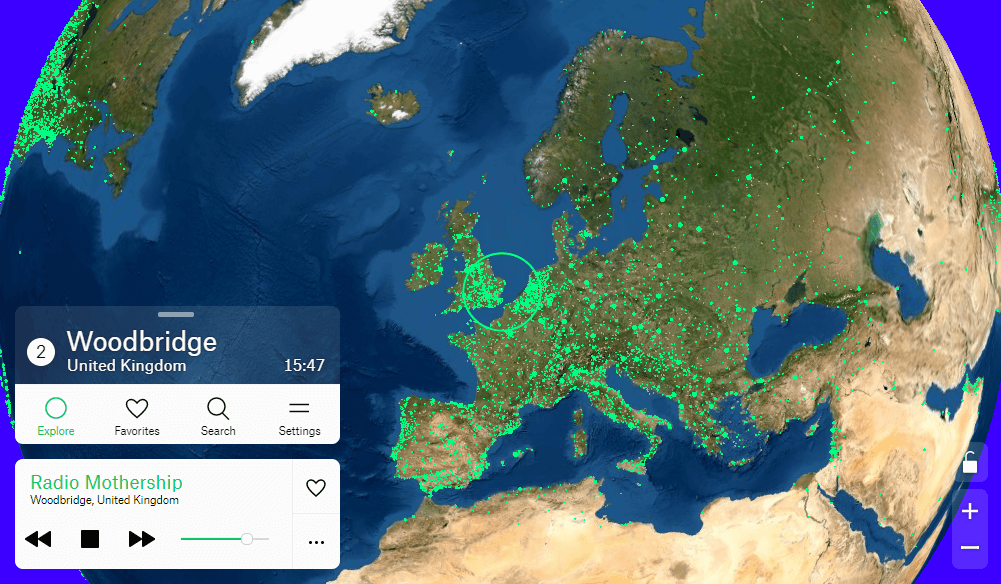 You probably heard about the Texas Lawyer who went viral after getting stuck with a cat filter during a virtual court case. An easy mistake to make…? Well, the technology that made it happen is nothing sophisticated – it's decades old.
If you want to light up your meetings with the occasional filter, you can download the Snapchat app, Snap Camera, and integrate its filters with Zoom.
One of our Account Managers, Kris, is particularly good at putting a smile on everyone's face in our remote company meetings, by turning up with a clever filter or other greenscreen shenanigans. Here he is as our Office Party Quizmaster in December, and a behind the scenes shot of the elaborate setup.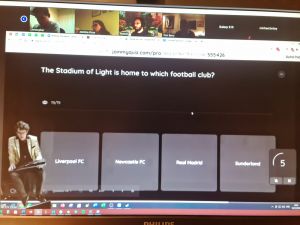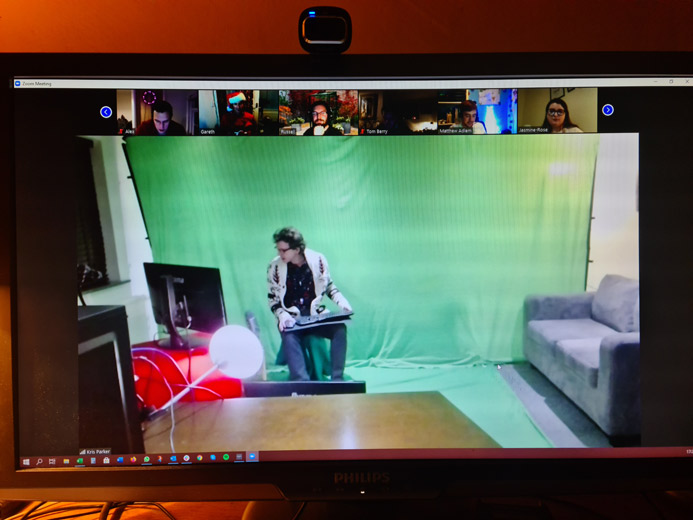 A death in a film can be very upsetting, I'm still not really over The Lion King to be honest. DoesTheDogDie.com prepares you for anything that may surprise you – not just animal death – so obviously it's a bit of a spoiler-fest but sometimes it's good to know beforehand.