Allied Health Professionals Suffolk CIC (AHPS), a social enterprise, provide high-quality, accessible NHS healthcare at the point of need to patients in and around Suffolk. The wealth of information on their website allows patients to help themselves using the self-help guides or alternatively, visit AHPS' self-referral platform should they need face-to-face expert care.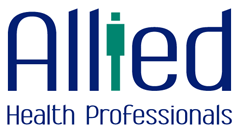 When AHPS approached us to redesign their website, they were looking for not only a new design but a much improved user experience to enable patients to quickly find the information they need, all whilst navigating the complexity of healthcare terminology!
As well as being a point of reference for patients, the website also provides clinician's and health care workers with valuable resources, so it was important that the site continued to be an asset for them without impacting the experience for patients.
The new website launched in November 2022 and the much improved self-help section has a comprehensive library of tools; including exercises, videos and downloadable factsheets to allow patients to support their own journey back to optimal health.
This has been an exciting project to undertake and we are pleased to say our priority of enabling patient self-care has been further advanced. We know our website will continue to be a valued resource for our whole healthcare system with the ongoing support of Infotex.
Jo Vertigan, AHPS
We continue to work closely with AHPS, supporting them in the ongoing maintenance of their website and self referral platform and we're looking forward to working with them on some new ideas in 2023 and beyond.
Visit the website to take a look for yourself.
Imagine the excitement of going travelling, visiting those far-off places that you've always dreamed of.
Perhaps you're finishing university and intending to take a gap year (or two) to travel the world. Maybe you're taking your family on their first holiday abroad or simply heading off with friends for a well-earned holiday. Whatever the reason, the challenge of storing your travel documents securely, whilst ensuring you have access to everything you need in an emergency is vital. That's where Mayday comes in.
Mayday is a web portal that can be accessed via a physical QR-coded tag, which can be worn as a bracelet, necklace, or simply as a keychain on a bag. Mayday offers vital support in a range of situations, including:
Emergency – In an emergency (e.g. you fall seriously ill) the QR code can be scanned by a 3rd party which will bring up critical data to assist you such as medical information, allergies and emergency contact details. There is also a local language 'help message', should the 3rd party not speak English.
Document storage – store all of your travel documents, itinerary and other important files. Access them from anywhere in the world at any time, perfect to avoid lots of printouts or needing access to a printer, and as a back-up in case your phone gets stolen.
Family & Friends – share your QR code and a PIN with friends and family so that they can access your itinerary and other documents as needed. No more panicky phone calls from worried parents!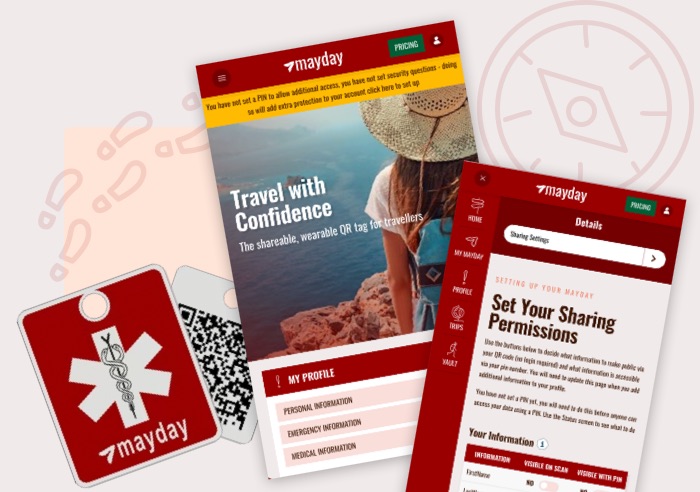 User experience and security were at the forefront of this project. With highly sensitive and personal information, we needed to be sure that everything was stored securely. Therefore we have added varying permission levels which are controlled by the account holder so that only the correct information is displayed upon scanning the QR code.
Our design team worked closely with our technical team to ensure that we developed an intuitive on-boarding process with clear signposting throughout.
"The Mayday team were a delight to work with. They 'got' the brief right away, hit the brand position first time, and delivered on time and on budget."
James Dunford Wood, CEO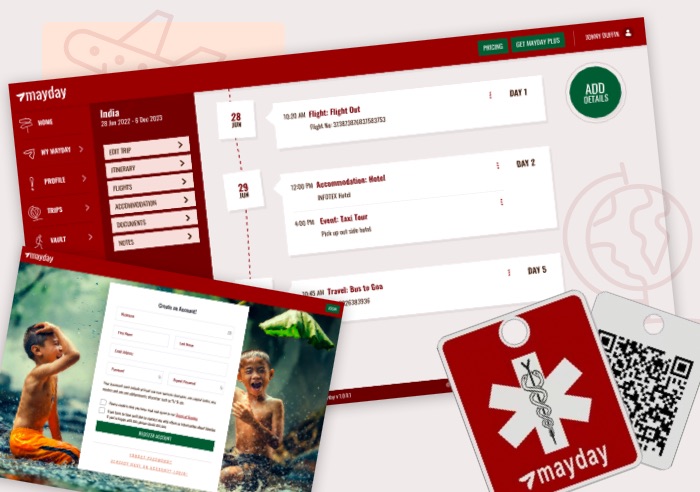 Mayday provides reassurance to both the traveler and their friends and family and we're excited to continue to support Mayday as the platform grows.
Head over to mayday.travel to take a look and sign up for yourself.
The year is 2019, Coronavirus is not yet a global issue but one business is about to start its own epidemic. A widespread contagion for fitness fever around Suffolk…
When Luke Read and his Airborne Fit team came to us that year with their vision we built a website to best match that and their brand which all parties were delighted with.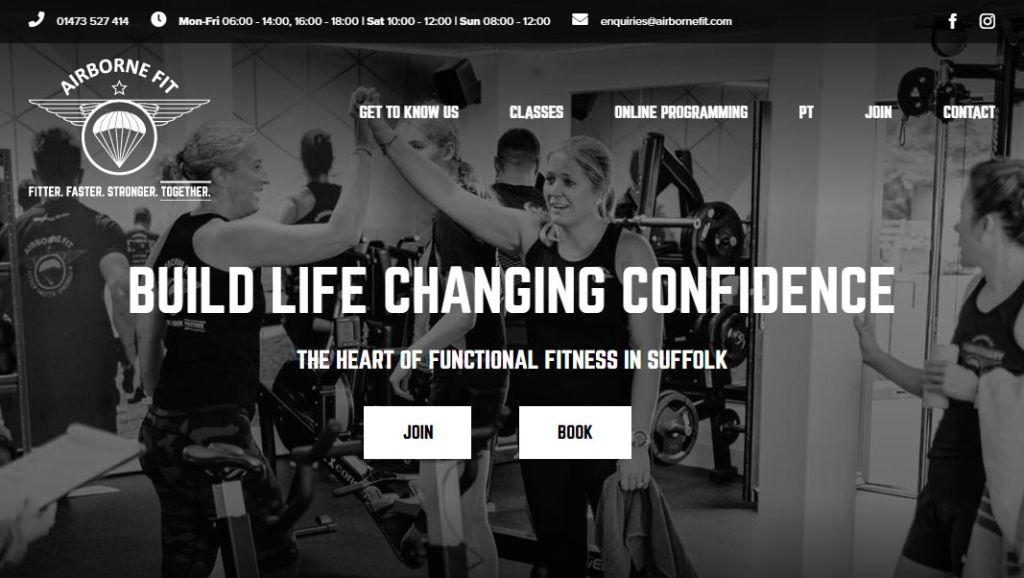 Two and a half years later, their business and market sector, like many others, has vastly evolved. It became quite obvious that their website and brand no longer matched who they are and what they're really about.
With that in mind, and after various meetings with the client, we amended the current website to create a sleeker and simpler look. We adjusted its focus towards the warm, team spirit which Airborne Fit strives for, while also keeping an element of passion and hard-work across the site.
The new and improved website is now live and the most notable changes include:
Addition of 'More Than Just A Gym' and 'Online Programming' pages
Testimonial section across the site
A 30-day free trial sign-up form
New static banner with simple call to action buttons
New colour scheme and imagery throughout
It's been a pleasure working with Luke and Michael at Airborne Fit on this website refresh project and we believe the changes have really helped achieve the new image they came to us for. Take a look for yourself!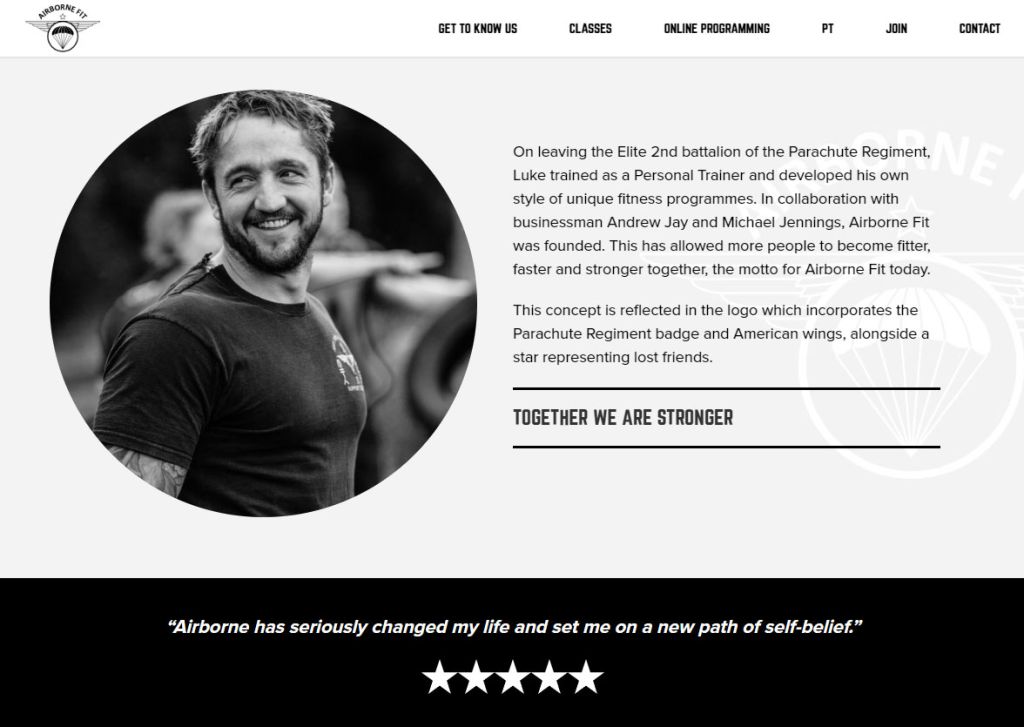 "Infotex were brilliant from start to finish with redesigning our website to reflect the change of look and feel we wanted post-pandemic. Communication throughout was brilliant, they listened patiently to our aspirations for it, fed-back creative ideas we hadn't thought of and brought our ideas to life to deliver a final product that mirrors exactly what we wanted. We now have a website that is dynamic, yet feels totally personable, clean and simple to navigate. Thank you guys."
Michael Jennings – Airborne Fit
If you have an existing website that needs a refresh, please do get in touch. Whether you're an existing client or someone looking for some new specialist website support, we're more than happy to help!
Woodbridge School is a local independent school in Suffolk offering pre-prep, prep, senior school, and sixth form education. The school is deeply embedded into the community of the town of Woodbridge, and is part of the Seckford Foundation – founded in 1587 by philanthropist Thomas Seckford. 
Woodbridge School recently approached us to take over the hosting and ongoing support of their lively website. We initiated the takeover project with an audit and health check of their site to ensure everything was in order, and now we continue to support the site's security and functionality, including supporting their ongoing marketing via social media and landing pages.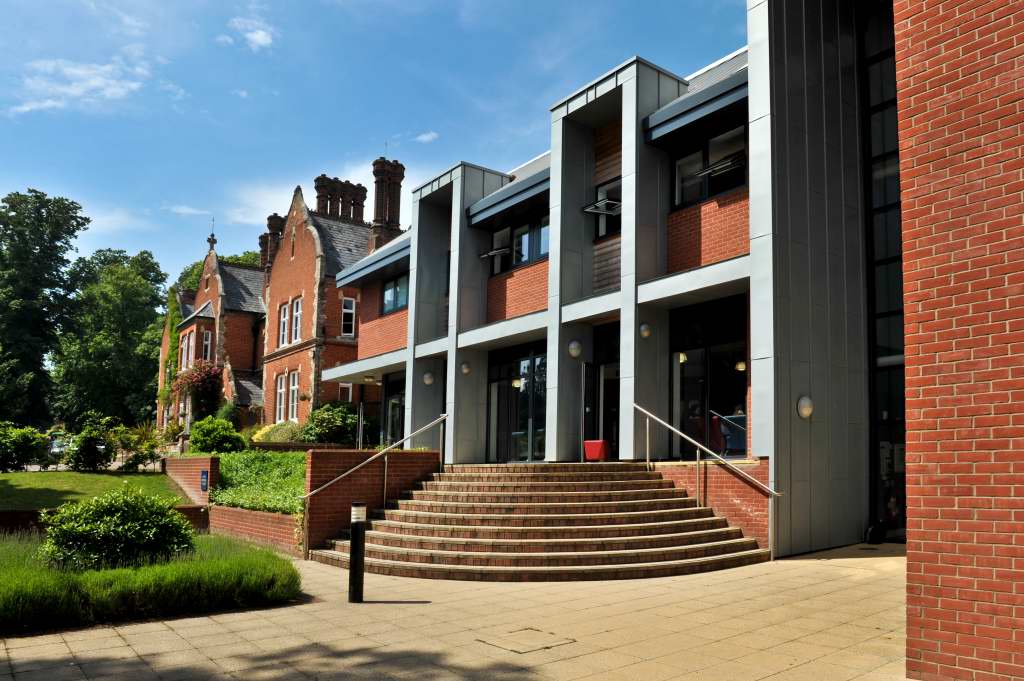 Like the proactive staff and students, their website is a busy one! It is always being updated with news, events, and information to keep all of the members of the Woodbridge School community updated with everything they need to know.  
To learn more, you can visit the website or sign up to their Open Day, Saturday 24 September, 10am- 3pm, where you can take a tour of the school, speak to staff and students, and meet the headteacher. 
"It is great to be working with Infotex and their real technical competence for maximising the value of our website"
Gemma White – Director of Admissions, Marketing and Communications
Better digital paths lead to a romantic surge in 2022!
It has been a year since we launched the website for local wedding venue Houchins. And what a year it has been!
The UK Weddings Task Force has estimated there will be a staggering 350,000 weddings in 2022. That's almost 960 weddings per day in the UK! There is an estimated £14.7bn direct spend on weddings every year and more often than not, a huge chunk of the wedding budget will be spent on the venue and services tied to that.
Houchins, an Essex based wedding venue is an elegant wedding venue with stylish grade 2* listed farmhouse accommodation. Located in north Essex it has a rich history dating back to the 17th century. Houchins came to us to redesign and deliver a new website that would provide sustainable income whilst also ensuring their customers got a good feel for their style and excellent service. This was a strategic decision following the creation of the original site we had created several years earlier.

A picture says a thousand words
They host ceremonies and formal receptions for 150 guests and evening parties up to 180, with a range of entertainment areas on site, including the house itself – all of which have been beautifully designed to create a rustic-meets-traditional aesthetic. When approaching wedding couples, it is key to find a balance between delivering the core information (such as costs, terms and conditions etc) while elevating the experience the couple will have on their big day.
A critical part of our brief was to keep the couples and their special day at the heart of the design, using imagery and customer-centric site navigation to make the point.
A total of 320,000 weddings have been postponed since March 2020
Source: www.weddingstaskforce.co.uk
"During COVID, it was sensible to pause marketing activity, instead, time invested in learning more about customers needs and enriching the online experience for them when our venue was able to open again."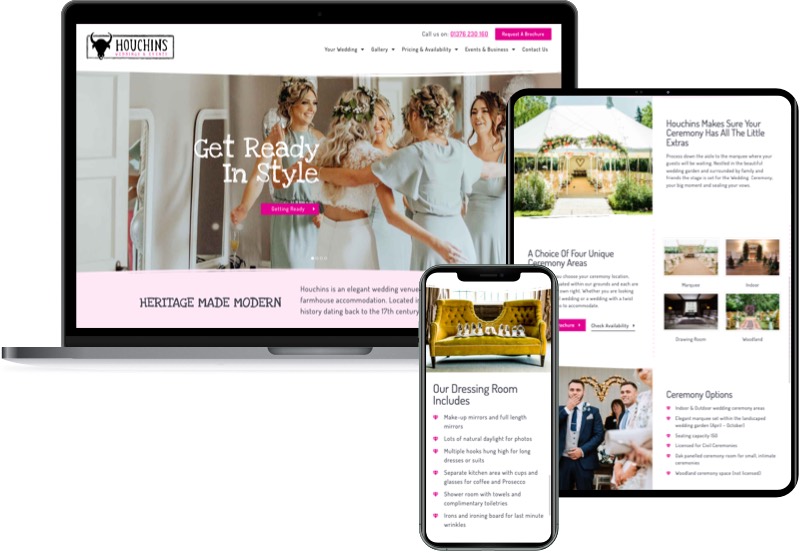 A perfect match
Houchins have demonstrated remarkable resilience over what has been a very difficult 12 months (for all in their industry) but despite this, they have grown from strength to strength. We are delighted to have played a role in their success, and decided to look back on what we have been able to achieve with them.
The original brief
Create an engaging website to capture leads, and the hearts of brides in the UK. We knew from previous experience that much of the search would occur online. As a start, we explored booking data and looked at the associated postcodes to make sensible decisions around design and potential marketing opportunities for the site.
Kris Parker, Project Manager for this re-design says "Our focus when building this new WordPress site was on mobile accessibility to suit the majority of users who use handheld devices, so clear calls to action to relevant pages are provided throughout."
We were lucky to have access to some excellent photography which helped us boost the pathway to enquiry we needed to establish for the Houchins team.
"Infotex has been a key part in developing Houchins into a significant player in the Essex wedding market." Adam Dixon-Smith – Owner
Knowledge sits at the heart of a successful site
Our customer support team were able to identify key general trends in the marketplace and we saw this mirrored in the analysis from the Houchins website. Through this research we saw:
Visits returned to growth from June.
Trends now following 2019 but on a step level higher.
Traffic is up 168% Jun – Nov 2021 vs Jun – Nov 2020 and 33% against the same period of 2019.
Keeping this in mind, we have continued to support the site and we were able to report an increase in user engagement, even before an increase in traffic as the result of improvements to the site.
Key improvements we have seen specifically in:
Lower bounce rate
Longer read time
Better conversion rates
As part of our analysis to demonstrate site effectiveness, we ranked activity (based on pageview) across the site to build a picture for the client of the customer journey and sequence of questions the customer has in their head as they navigate. This allows them and us to better understand the behaviour of their potential customers and through this we can steer more positive and deeper engagement leading to higher conversion rates.
The importance of mobile
Infotex identified a huge uplift in visitors via mobile compared with traffic in 2019. The team at Houchins need to be able to make sure their content is accessible and engaging via the website for mobile visits as 67% of traffic can be attributed to this.
Through our rank analysis we can prioritise improvements to support and propel lead generating visitors.
Looking ahead
We continue to support their marketing with Google Ads, Facebook Ads and other digital marketing activities, but we are more excited to see what 2022 has in store for the amazing team at Houchins and their lovely couples.
Visit: www.houchins.co.uk
After more than a decade of the notable Infotex red, welcome to our brand's new outfit.
After careful consideration, we have decided that the Infotex look needed a bit of a make-over to pave the way into the next chapter of its service to website production. We didn't want a total re-brand – our core values and missions remain the same – but we wanted to look carefully at where we are now as a business, and whether our brand-look really looked like us anymore…
The process we went through to create a design and feel that felt suited to us required the same kind of introspection we ask of our clients when we are designing a website. We reassessed our purpose, captured into values, brand pillars, audience understanding, and business purpose to connect each brand expression decision to a reason.  We could never manage this alone, and I am deeply grateful to my good friend and expert brand consultant Kevin Bolton (see www.ybrand.co.uk) for his patience and persistence throughout this process, together with the creative team he leads.

Essentially, we felt it was time to assess our own true colours, and discovered there was no longer a reason for our red-and-white colour scheme, which has served its purpose. Though in the past the bold, brave red suited us well, we felt it was time to acknowledge who we are today and our renewed focus on making websites work for our clients.
So, welcome to our new Infotex livery, which retains our trusted logo but sets it in the context of a new and sophisticated green-based colour scheme, which is now reflected on our website.
We hope that our existing clients and friends, many of whom we have known for more than a decade, feel reassured we are the same Infotex as always, but one which they and our new clients can also recognise is committed to making progress and continuous improvements to the way we deliver services.
One of the things our team loves most about our work is the range of clients we get to work with, and the amazing things they do. Here we offer a peek into 6 new projects we have launched last month. From keeping clean to product rentals, they're businesses that, as always, we're proud to work with.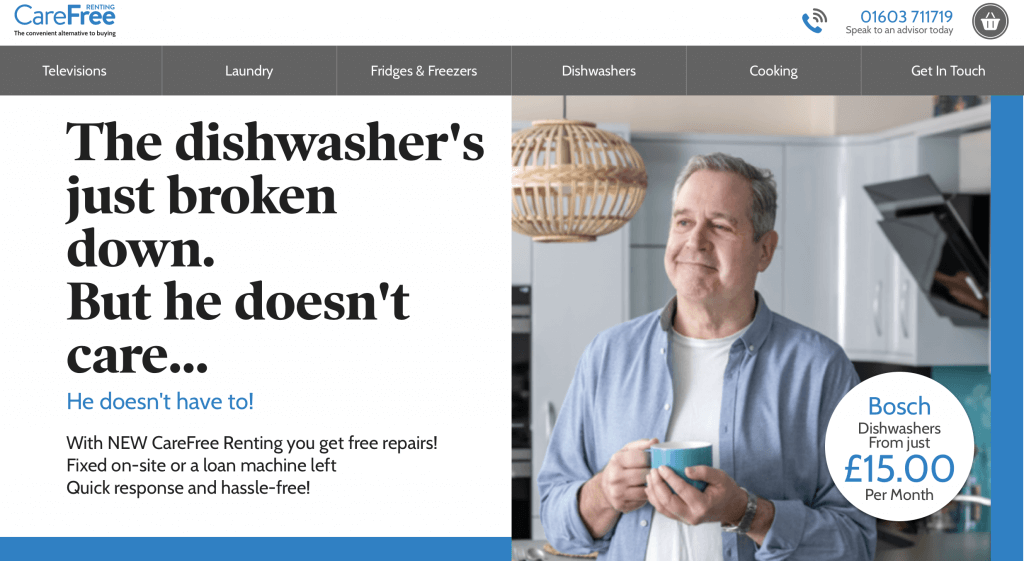 Nobody needs to splash out on expensive appliances anymore… Snelling's brand new website allows customers to pick a product to rent, with free delivery, installation, and repairs. It all began when the company was founded by Roy Snelling as a pioneering Television rental service, back in the 1950s.
Featuring in The Lawyer magazine's prestigious Top 200 law firm rankings, Stevens Scown is the UK's first large employee-owned law firm.
The website refresh for Stephens Scown law firm involved the development of the website's Info Hub, which pulls together their extensive blog content and displays it nicely broken down by video, trending articles and FAQs with a much improved user experience. This was an exciting step forward, particularly after the success of their blog during the lockdown last year (Read more in our blog:  website lockdown successes and what we can learn from them). 
LAC cleaning is a family run business with over 47 years experience in high standard cleaning services. Their superb cleanliness is evermore appreciated in our current context, you can imagine… and they required a suitably clean and clear website redesign to provide a look and feel that is polished to perfection.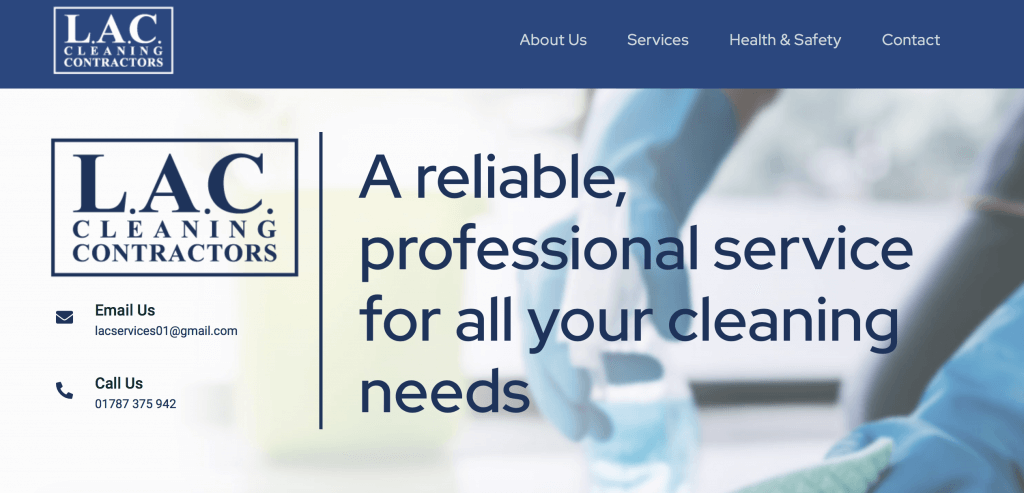 Packability's history of selling great value packaging products goes all the way back to 1937, when it was founded as Welsh Boxes – a solid board boxes and stocked paper rolls manufacturer. Since then, the company has gone from strength to strength, merging with the global Tri-Wall family and greatly expanding the range of packaging products from its base in South Wales.
Incognito Group are hospitality specialists, offering a bespoke service that opens doors to the world's best sporting, social, and cultural events. The website is a 'designer' theme build on WordPress that displays their new, refreshed brand look, with Events at the core of the website. 
With over 20 years combined experience in selling hospitality, and a network of contacts in sport, music and events, their team puts the spotlight firmly on their clients by understanding and interpreting their hopes and aspirations.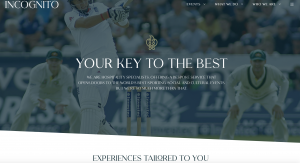 This second project for Snellings was to merge the original Snellings and Gerald Giles websites into one retail website. We had to combine these two brands without confusing customers (many of whom have shopped with Snellings for years) and without losing traction in Google. The site uses Gerald Giles for the primary domain, but with dual branding of the logo. We also have clear messaging for anyone visiting from the previous snellings.co.uk address to ensure they are reassured they're at the right website.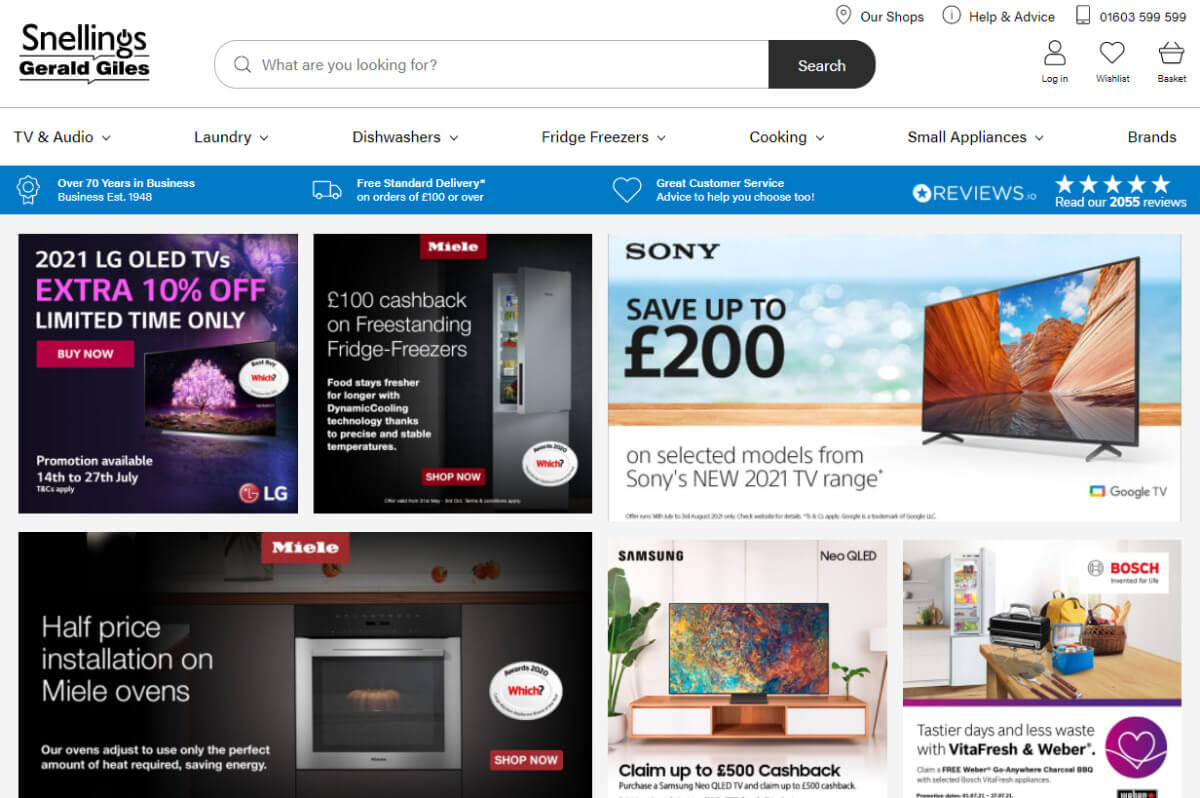 On building Scarlett & Mustard's first site some years ago, we always kept in mind that they were going to need an adaptable site that could be updated as the business grew. That time has come, and this month we launched Scarlett & Mustard's new, modernised website.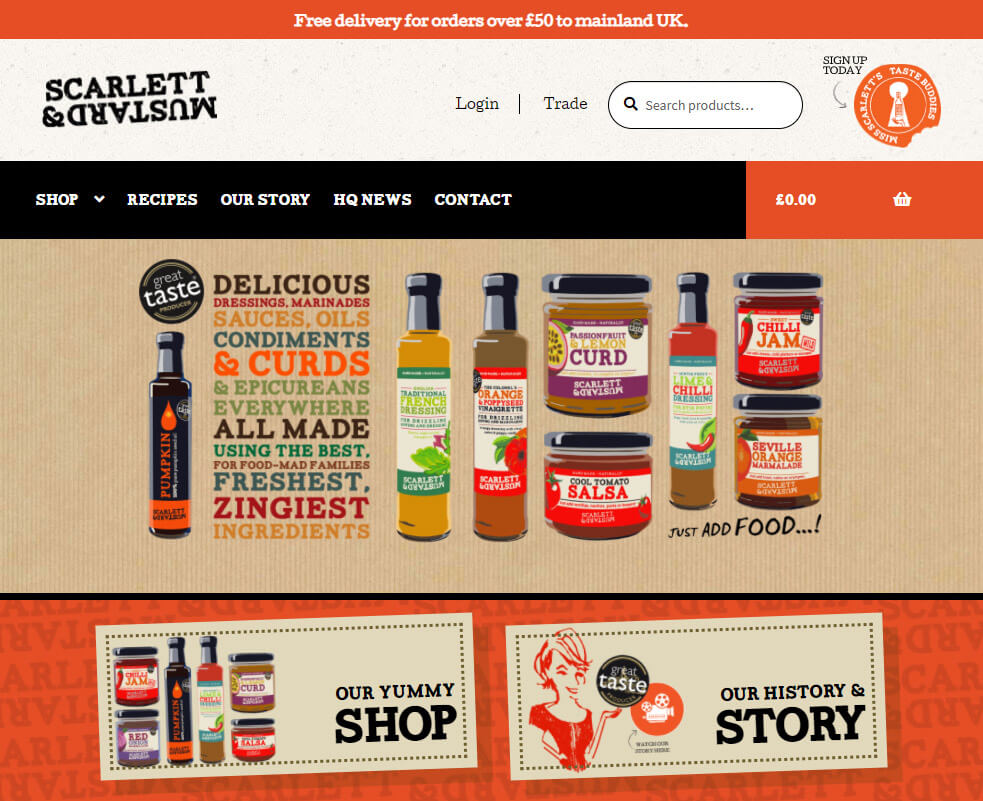 With the Scarlett & Mustard brand at its core, we improved upon existing site functionality and content to give a fresher look to the new website while maintaining consistency of feel.
Some of the new parts to the website include:
Product pages now have ingredients, nutritional information, storage and delivery information.
Recipes now showcase which products are used in them. These feature sections for prep time, cooking time, ingredients, and method.
Added a My Account area to aid repeat and regular orders
"The team have delivered all our objectives on time, within budget and to our complete satisfaction, and we are thrilled with our new website."
Sandy, Scarlett & Mustard.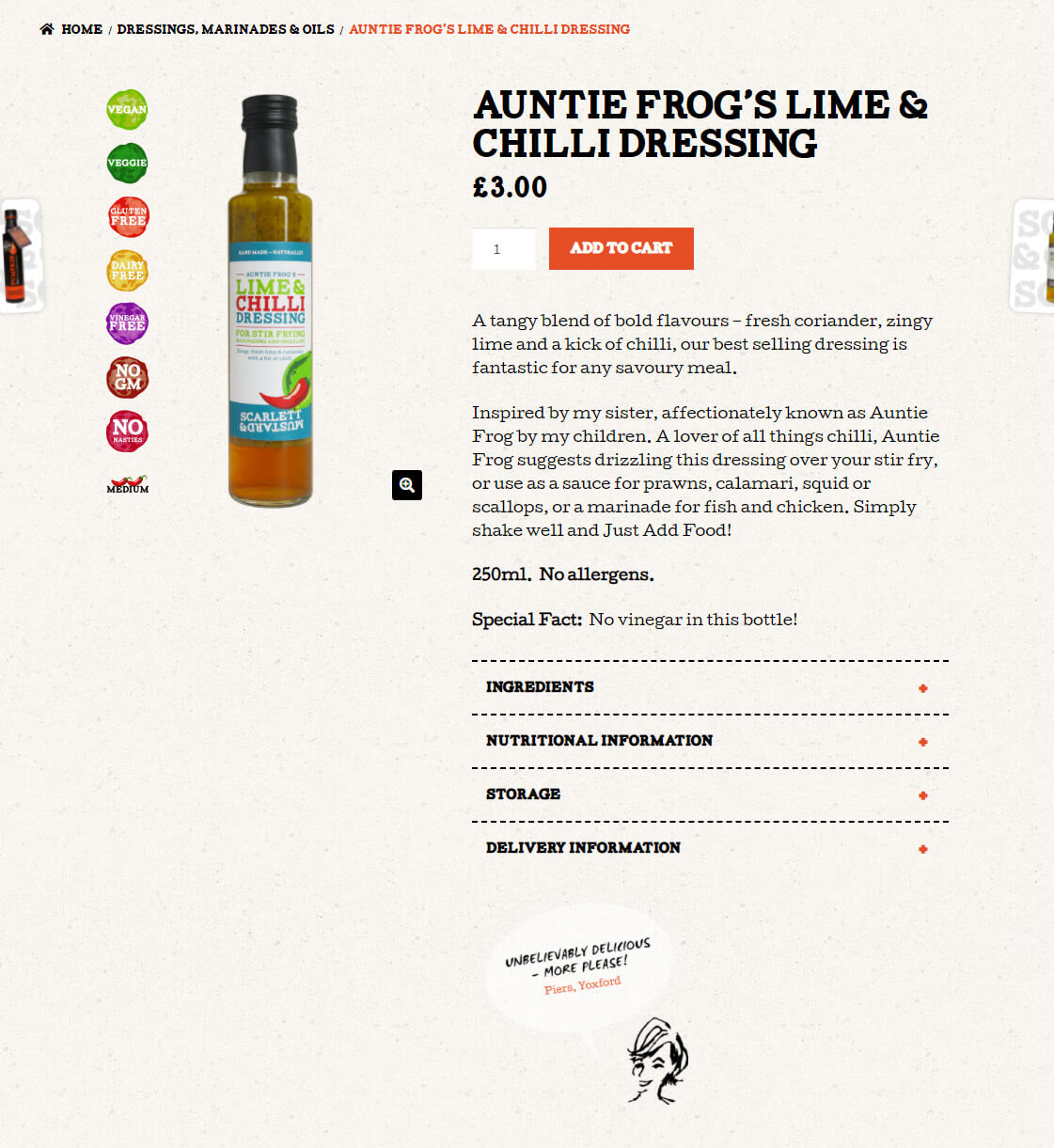 It was a pleasure to complete this new project and see Scarlett & Mustard's strong sense of brand identity taken to the next level online, where we will continue to support them flourish. We are really excited to move forward with the next phase of marketing the website.
Take a look at the new website and their delicious products at scarlettandmustard.co.uk.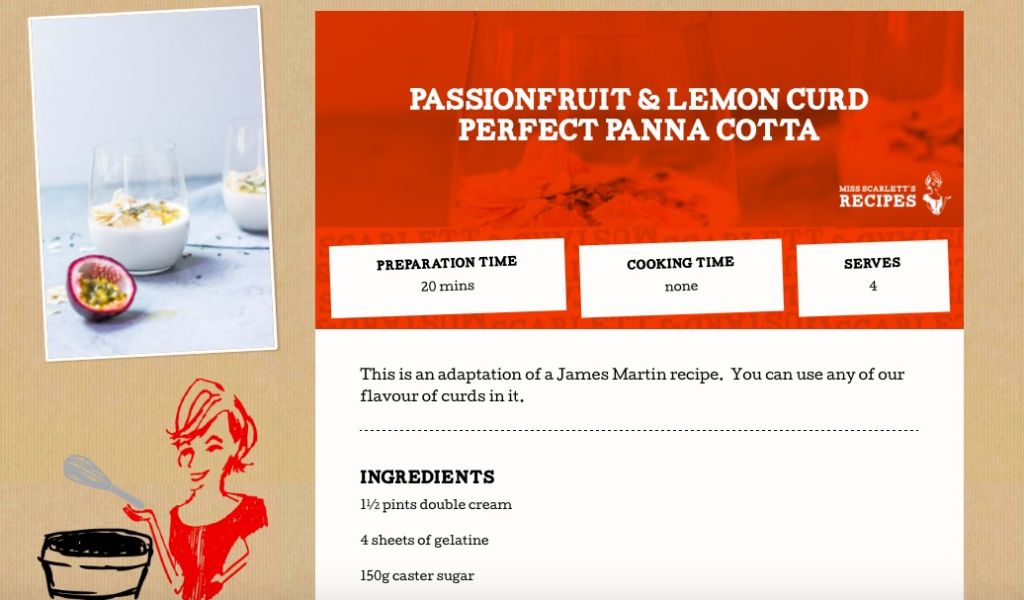 Cliftons are suppliers of Lawn Mowers, Strimmers, Hedge Trimmers, Chain Saws, Ride on Lawn Tractors, Garden Shredders and more.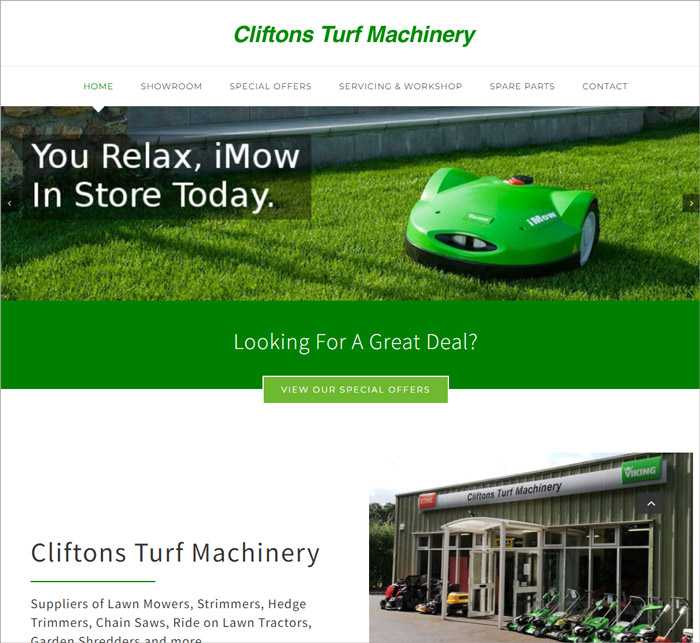 Their new website was designed to show you the broad range of brands and types of machinery that Cliftons sell, and the services they offer. They provide servicing and repairs for garden mowers and machinery, as well as having a well stocked spare parts store. Established in 1965 by founder Richard Clifton, their aim is to continue their tradition of high quality service, and drive the business forward into the future.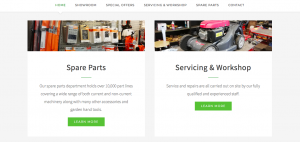 If your current supplier just doesn't cut it, then you know where to look.

Welcome to the ever-changing world of investment! Bentley Reid is an independently-owned wealth management company that looks after the financial affairs of individuals, their families, trusts and charities. Their new website is our latest website to be released using the Video Box theme, following on from the success of Zer0es TV late last year. It is effectively a microsite to their corporate website, and shows Video, Audio, and Written reports on investment news.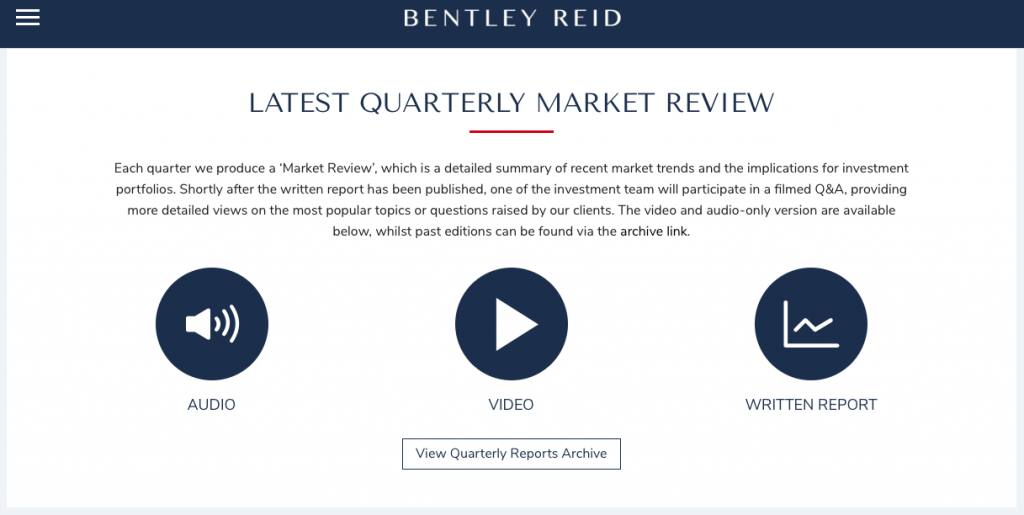 We will continue to update the site media on a monthly basis to help Bentley Reid keep their clients up to date with the top investment insights.
Check out the new website at https://www.bentleyreid.tv.
Premier Equestrian is a family owned and run business that started trading over 10 years ago as a small mobile shop, attending local equestrian shows in North Yorkshire, and also doing yard visits and special shopping days at local riding schools.  They now provide a full range of equine & pet supplies, and equipment for both horse and rider.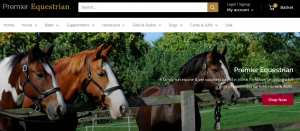 They needed a new and updated website to make the most of their wonderful products, so we really got the bit between our teeth on this. With over 1,600 products ease of site maintenance was essential, so we created a brand new Shopify site. Shopify will provide the site with a stable home, and the new responsive design includes live search and support for multiple payment gateways.

The National Disabled Identification Card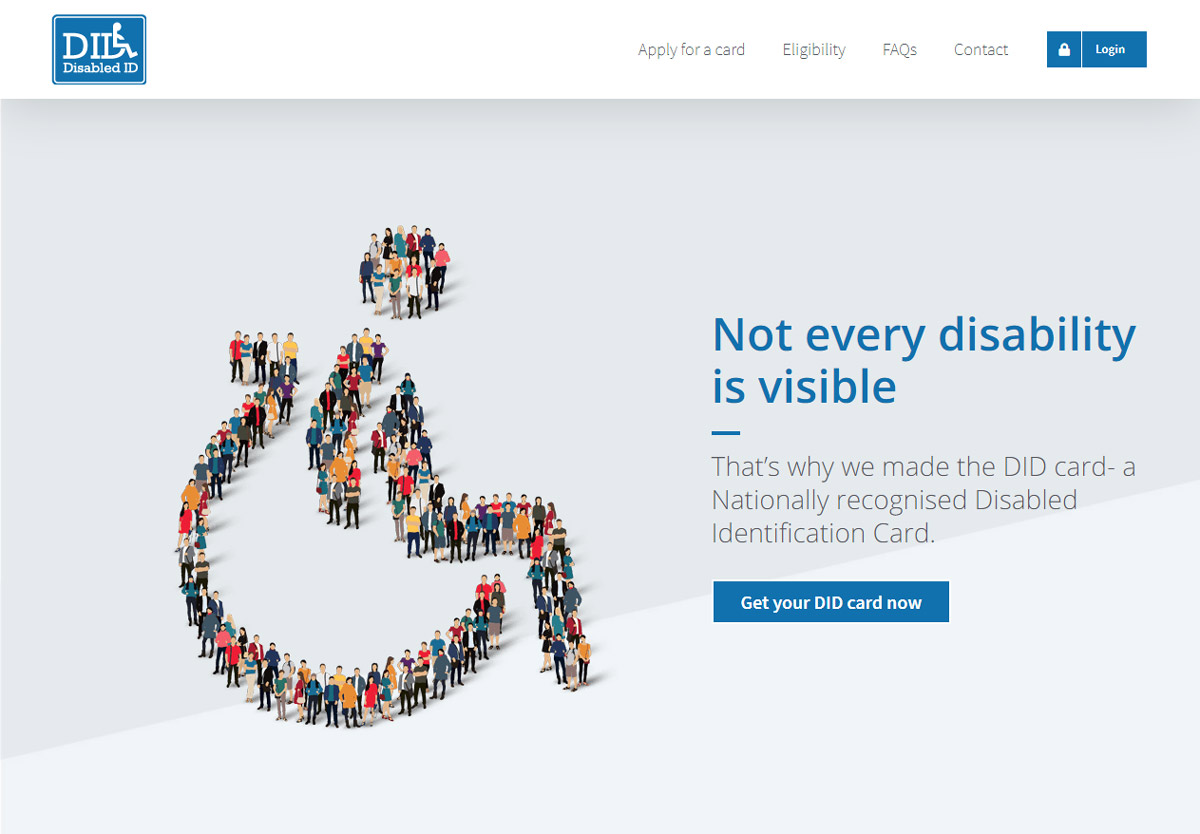 Infotex are excited to announce the website launch of DID Card, a local Woodbridge business that issues a National Disabled Identification Card for people to carry instead of their paperwork. The DID card is particularly aimed at individuals with disabilities that are not immediately obvious, and saves them having to carry their paperwork in order to prove they were entitled to some form of disability benefit and obtain a concessionary rate.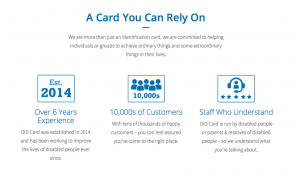 DID Card originally approached Infotex to build them a new website and help them with Facebook marketing and email automation. Despite some delays due to lockdown restrictions, their new FlexiPress website is now up and running. It provides all the information a client may need about the brand and service on offer, and directs traffic to their original card application site. We also worked with DID Card to create a database of Facebook ads for their independent use, and automated their renewal email process using Campaign Monitor.
To learn more about this wonderful company, visit the new website at
www.did-card.co.uk. 
Every project starts with a chat
Discover how our team can help you on your journey.
Talk to us today