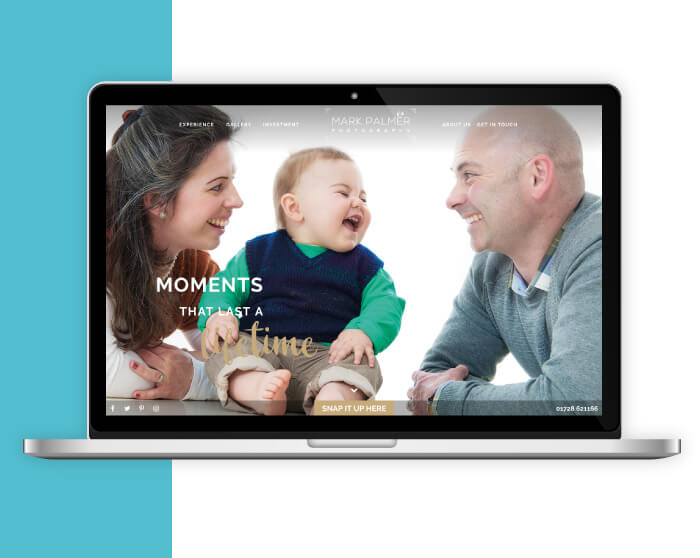 We're delighted to announce the recent launch of the new website for MARK PALMER PHOTOGRAPHY.
Family team Mark, Mardie and Robert Palmer together run East Anglia's leading boutique portrait studio, Mark Palmer Photography. Mark opened his first studio in the 1980s in converted stables behind his grandparents' business in Saxmundham, wanting to move away from dull staid portraiture and create images that he and Mardie wanted to hang on their walls. Mark Palmer Photography have been going from strength to strength and realised they needed to harness the power of digital marketing to capture a new audience and grow their business.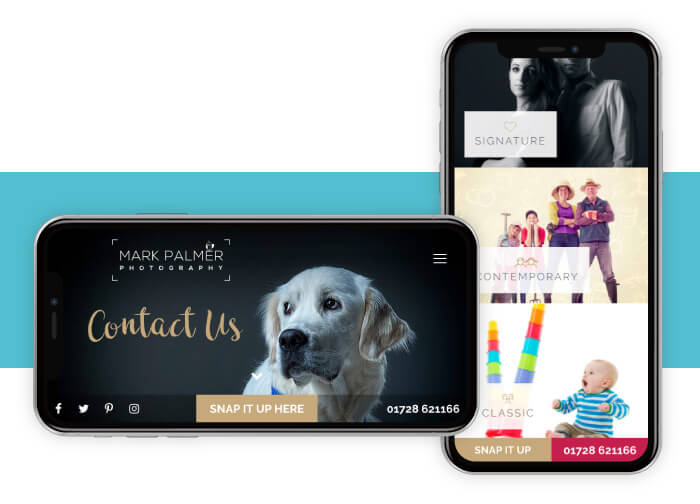 Mark Palmer Photography needed a responsive, easily editable website that could show off their beautiful work whilst at the same time reflecting them as a company. The new website needed to have a real simple design and layout to allow their imagery do the talking. It's simple, crisp and guides the visitor through their processes seamlessly and encourages them to place an enquiry – which is exactly what any website should do.
We're pretty proud of how it turned out, the client loves it and the feedback has been excellent.
Why not take a look www.markpalmerframlingham.co.uk