If you're contemplating investing in a website, this is where you start.
By partnering with us you'll get a high functioning website that your users will love and the peace of mind of avoiding hugely expensive problems down the line. If you want to action clever ideas, our proficient developers are the ticket to making them a reality.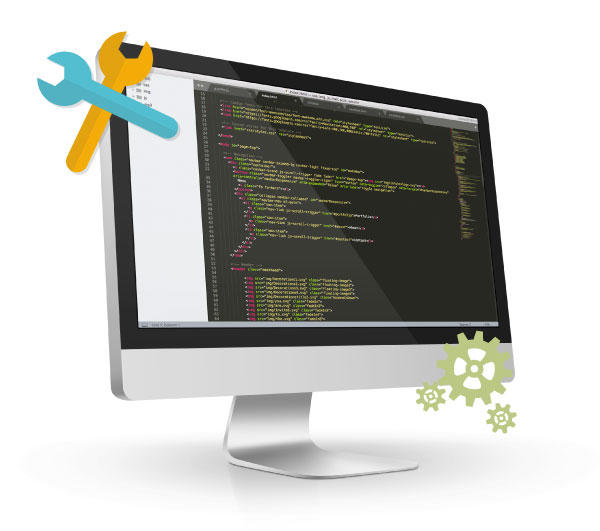 Speed
Nothing makes our developers happier than seeing a speed test hitting top marks. A fast site means happy users and happy search engines. A deep knowledge of code is needed to pull off our high speed feats, utilising bleeding edge industry practices will keep you ahead of the competition.
Check out Google's web speed tool to see how your website is doing.
CMS (content management systems)
Today business moves fast, it can be unwise to always rely on a developer to make simple changes to your site considering the selection of CMS's available. Anyone can make these changes with no coding knowledge required.
Here are the CMS's we offer:
WordPress – far and away the most popular CMS system. Easy to use but still has the capacity for advanced customisations and functionality.
Drupal – An alternative to WordPress often used by enterprise level accounts – has the capacity to scale.
Languages and technologies
We are versed in a multitude of coding languages and technologies including HTML5, CSS3, JavaScript, jQuery, PHP, MySQL, Postgres to name a few. This enables us to inherit almost any project.