Our design team live and breath website design.
They take pride in each of the websites we deliver being designed to truly reflect our clients brand while ensuring we have the end customer front of mind.
We design responsively so that the user has a great interaction whether on mobile, tablet, desktop or TV and take time to plan the user journey to make for a fantastic experience.
Our design team work closely with our digital marketing team to ensure that your business goals are met and conversion rate – whether a purchase, enquiry or time on site – is optimised.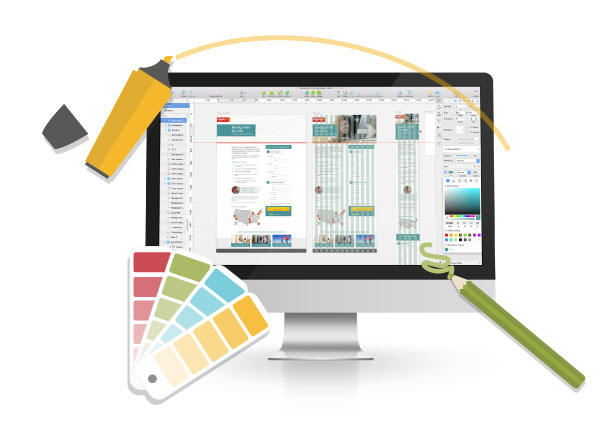 We will deliver a beautiful website:
With your brand input baked into the finished product.
Crafted specifically to meet your business goals.
With the user journey front of mind.
Made to the highest technical specifications.
What is our design process?
No two clients are the same and we're flexible in order to make sure the process is as transparent, inspiring and enjoyable. For every project we follow this process:
Research Stage:
A website is the face of your business and we want to ensure your brand is instilled into the final product. You know your business better than anyone and we want to hear your brand's story up to now before we start designing. Only when we're confident we know your brand inside-and-out and your goals and objectives for the site will we draw up the initial concept designs.
Review Stage:
We'll present you our designs and embrace your feedback to improve the design. We'll inform you of any potential user conflicts and come to the best compromise for the project. We'll go back to the drawing board and incorporate your suggestions into the next designs.
Development Stage:
Once approved we will hand it over to the developers to turn a visual design into a hard coded, functional website.